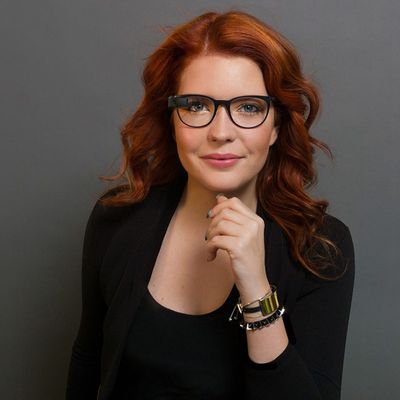 Photo: Courtesy of Google
Google is hoping that attractive prescription frames can make Google Glass seem more palatable to a non-tech-nerd general public. And while Glass is still basically a nerds-only device—it won't have its big consumer launch until later this year—new normal-person-friendly frames are available online today to the early adopters who participated in Google's Explorer Program.
Created in partnership with VSP (the country's biggest provider of vision insurance), Google's new line of reasonably attractive, insurance-friendly options includes  round, square, and rimless glasses, plus a line of sunglasses in the signature colors of wearable tech: jaunty turquoise, tangerine, appliance grey, black, and white. With this new partnership, the technology takes a backseat, and—at least aesthetically—Glass-wearers will now cease to channel RoboCop and might just blend in with the rest of us.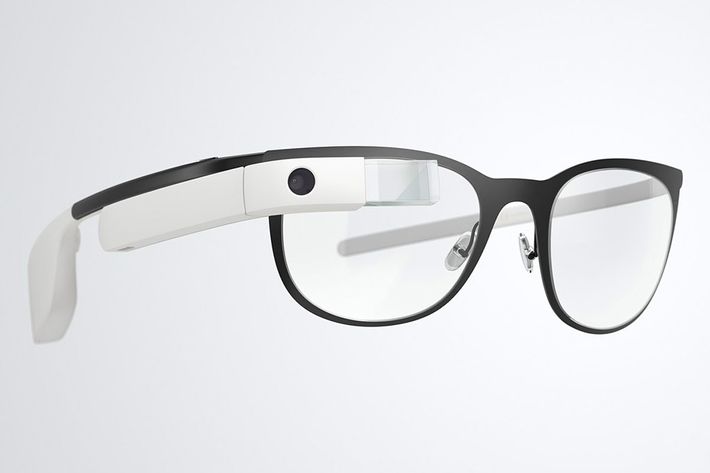 "It's a very natural extension of things that you already wear. For some people, this will come even more naturally than the regular [Glass]," designer Isabelle Olsson told  Women's Wear Daily. But then, most things come more naturally than wearing Google Glass, so perhaps this is not the world's greatest design achievement.
On one hand, the Google Glass frames are a solid example of the recent push to make wearable tech that's actually wearable: it's a problem Intel has set out to solve this by partnering with Opening Ceremony, Fitbit with Tory Burch, and in its earlier stages, Google Glass with Diane Von Furstenburg. In this case, though, the results remain jarring. Sure, we're out of cyborg territory—but the sleek, neo-retro frames still make the wearer look like he wandered out of some Gary Shteyngart dystopia. And for a product like Google Glass, style isn't just a question of window dressing— it's central to their usefulness. Because as long as the frames might as well be a sign reading "glasshole," the product's got a long way to go.