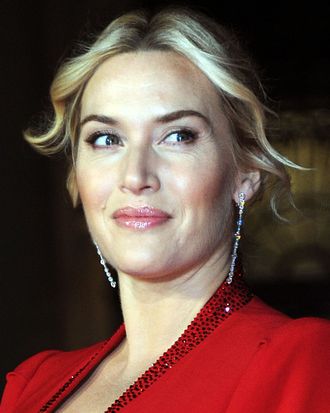 Photo: Stuart C. Wilson/Getty Images
In an interview for Glamour U.K.'s February cover, Kate Winslet tells the magazine that she doesn't care what the media thinks of her life choices, won't defend her life choices, and thinks no one has the right to judge her life choices, because they are her life choices:
"No one has a right to comment on anyone's life or the choices I do or don't make. It's very easy to be judgmental until you know someone's truth. People have no idea at all. It baffles me, truly, that you can publicly treat a person like that. It's not very nice. I'm really sorry to the nation's press that I fell in love and got pregnant; I do apologize if you deem that irresponsible."
And perfectly right! Winslet continues on her why-do-you-care stream when it comes to her new baby's name, basically telling us we're all idiots for hoping for a crazy name like Bear Rocknroll: "Of course we're not going to call it RocknRoll. People might judge all they like, but I'm a fucking grown-up." So there we are, folks, she's sticking with Bear Winslet because her other two kids share that name, and she's a fucking grown-up. So now we can all go back to our knitting!