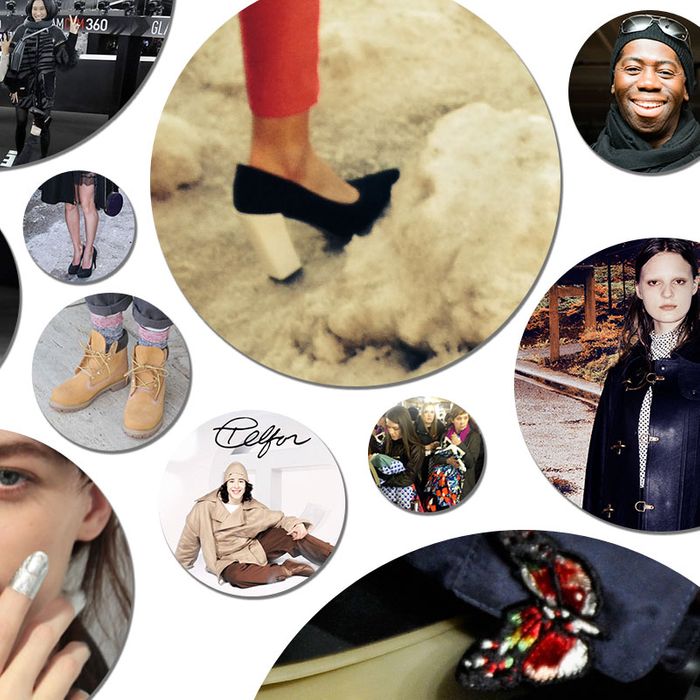 Fashion Week kicked off softly on Thursday, with a collective oompf, here we go again, as editors, bloggers, and street-style stars kissed their families good-bye, prepared their out-of-office autoreplies, and figured out creative ways to style snowboots and Céline. The biggest — and frankly most welcome — change this season came with the newfangled tents at Lincoln Center. While they didn't immediately appear to assuage designer's cries of circus and riffraff, there was a marked lack of frantic energy. But also, there is now a 360 Glam Cam on the premises, like the one on the red carpet. So, not everything got chicer. Meanwhile, downtown, we watched bare-legged fashion reptiles defying the twenty-degree temps in their short skirts and heels. And that's how we knew it truly was Fashion Week after all. So batten down the hatches and behold, our standout moments from the first day of Fashion Week. Then just think: We've got a whole 'nother week of glory to come.
1. It's baffling — with Lincoln Center's new massive overhaul to make things feel more exclusive and intimate — that they would choose to put an E! 360 Glam Cam right smack in the middle of it. Doesn't the Glam Cam, at its core, represent the very thing IMG should be trying to distance itself from? Nevertheless, the fancy selfie machine was a fun distraction for the selfie-happy masses — including even Eva Chen. So far there's no "mani cam" in sight.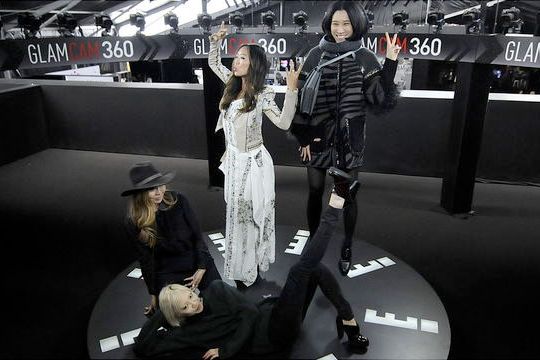 2. At Creatures of the Wind, there were tiny, delicate little butterflies on lapels and cuffs — a pretty detail that was steamrolled by the collection's sister wife vibe and floor-skimming mintyness.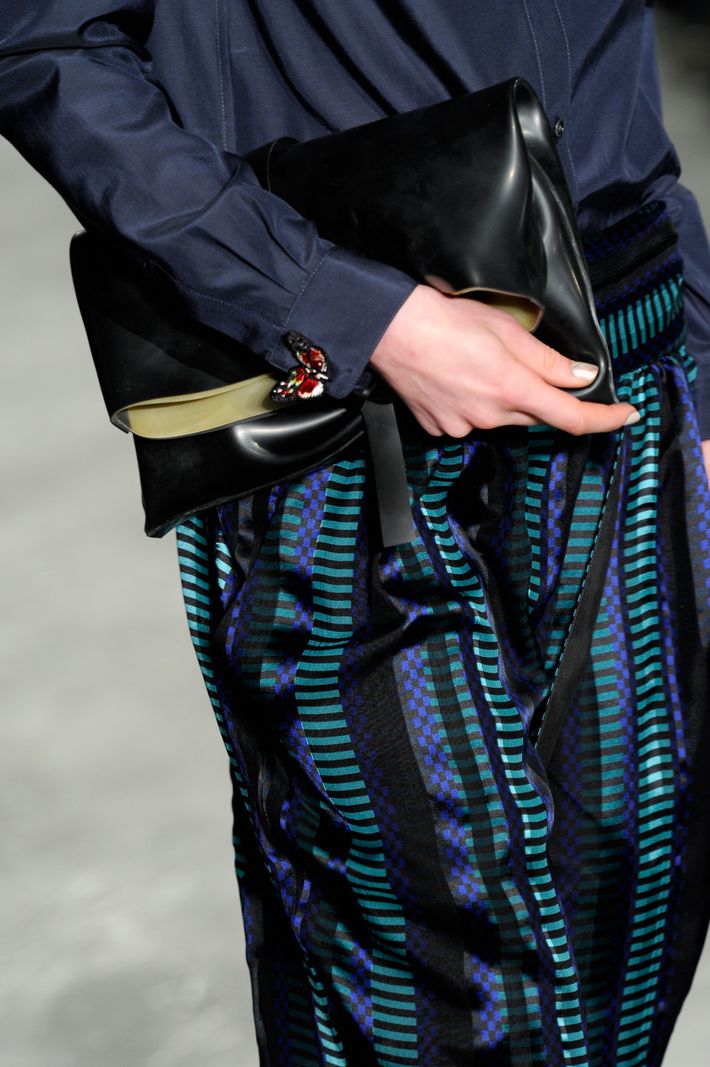 3. At least somebody got the memo on the weather: So many models wore Timberlands. Gold stars for seasonal appropriateness. Triple gold stars for making us think of Aaliyah. Quadruple gold stars for anyone who remembers that Alex Wang, patron saint of Models Off Duty, played Aaliyah before his show last February. Coincidence? You be the judge.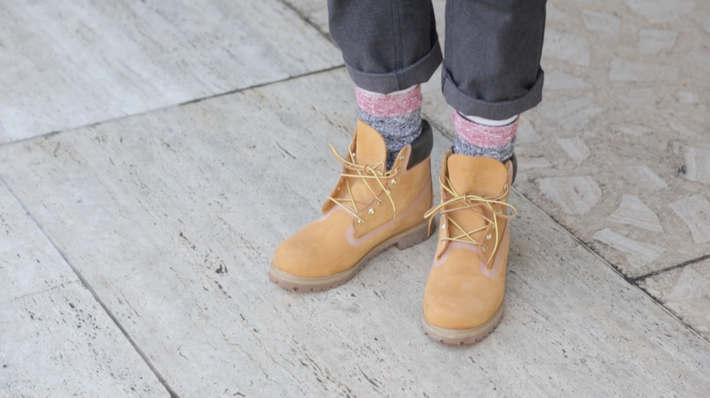 4. There were a couple of epic wipeouts in front of Lincoln Center, which happens when you have people trying to crawl over treacherous, icy slush-rivers in their Kirkwoods.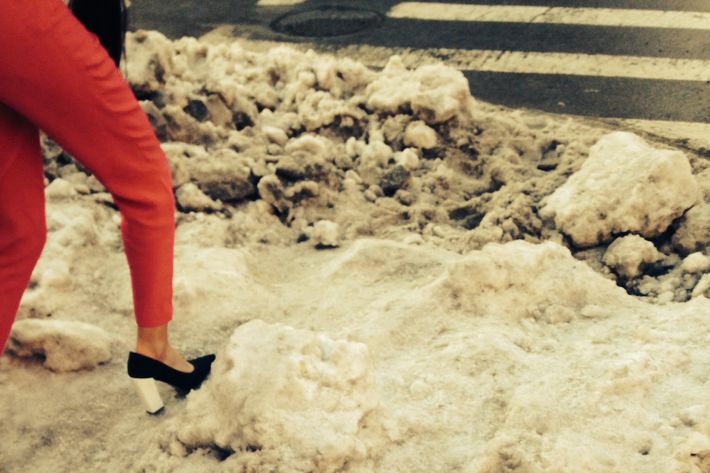 5. At the Peter Pilotto for Target Presentation and Shopping Bonanza, they played "Happy" by Pharrell so many times on loop that it felt like the "Just Relaxxx" moment in Zoolander. And yet shoppers dutifully waited in line to stock up on armfuls of kaleidoscopic slides, towels, and makeup bags. "Honestly, I picked things that I wanted, but it's madness in here, so I just decided to grab everything I could," one shopper told us, glancing remorsefully at her armful of printed things. "I guess it's all returnable."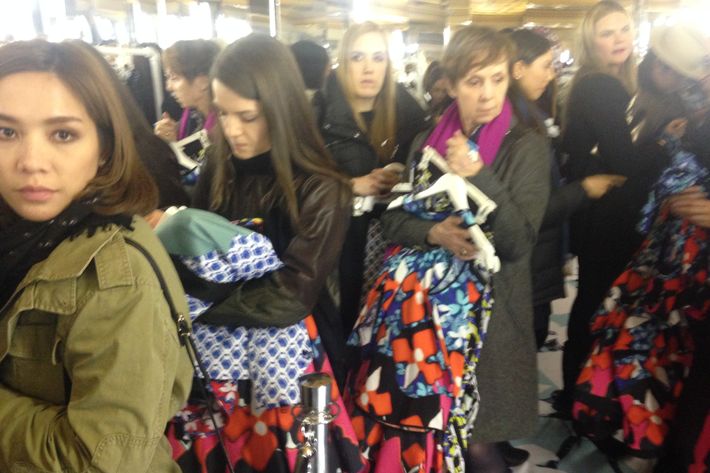 6. All the Cool Kids GIFed their invites. Both the Opening Ceremony show and a Solange Knowles party came with animated invites, but the winner, hands down, was this guy: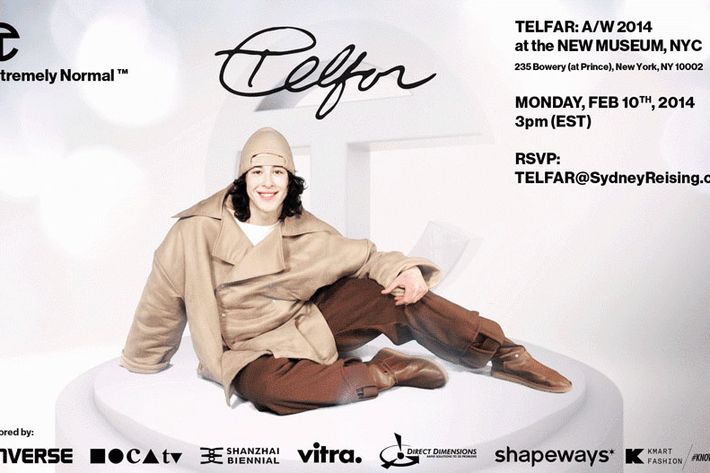 7. The Uber is too Uber: It's only day one and people are already bitching about Uber's surge pricing. Unless you're in an Uber X 1996 Toyota Camry that's blasting Tiesto, we don't want to hear it.
8. Coach's first collection from Stuart Vevers was certainly welcome. There were shearling-lined sneaker-boot hybrids, fringed toes, and one pretty incredible baby-blue leather moto jacket.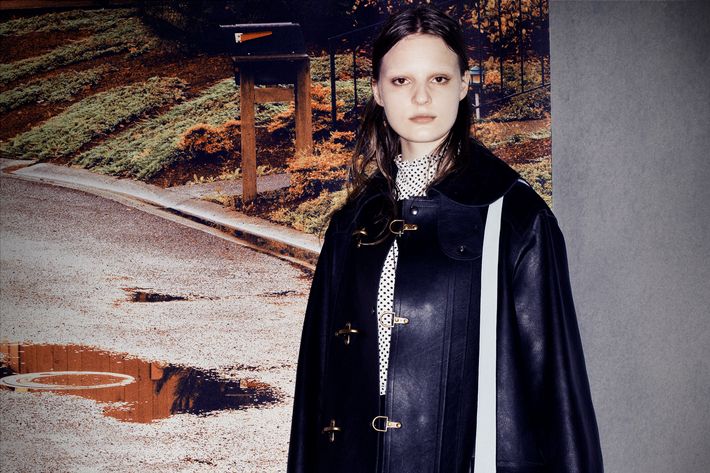 9. Lizard people are real — and they walk among us. They are a bare-legged, blownout, and sockless species who are known to wear shorts on nineteen-degree days. If you see these people in the wild, you are invited to look at them, photograph them, but never, never ask: Are you cold?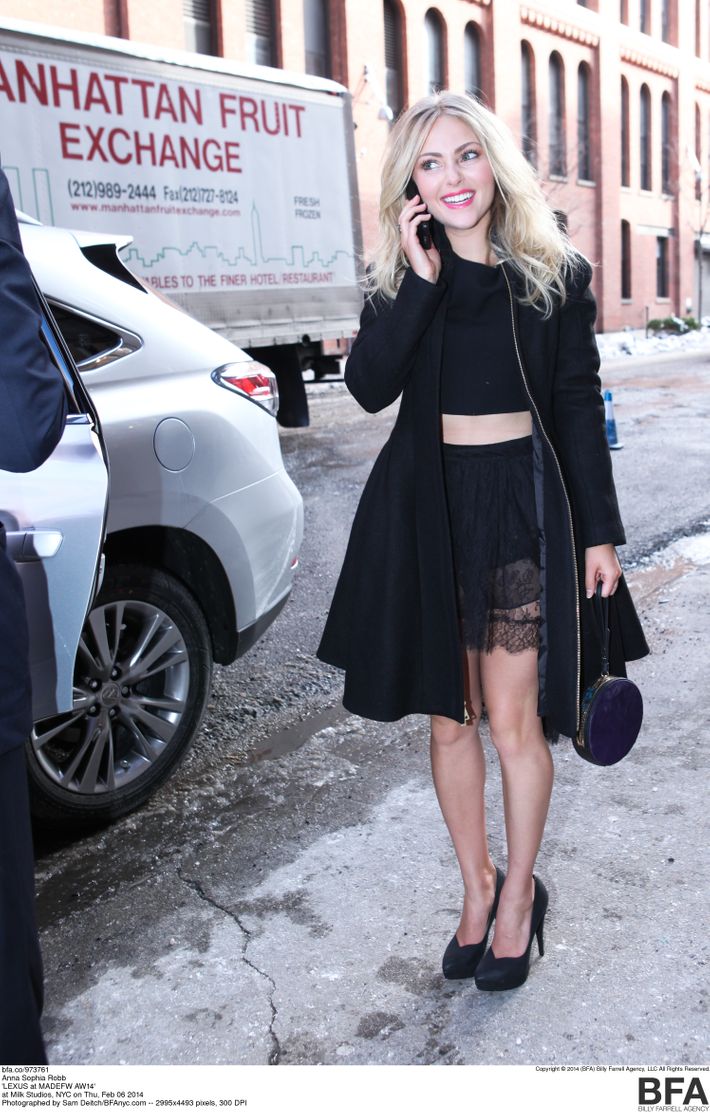 10. The nails at Creatures of Comfort (done by Obsessive Compulsive Cosmetics) were so messy-looking (though cool), it was virtually impossible for models to use their phones backstage. But they looked oh-so-good that it seemed a small price to pay.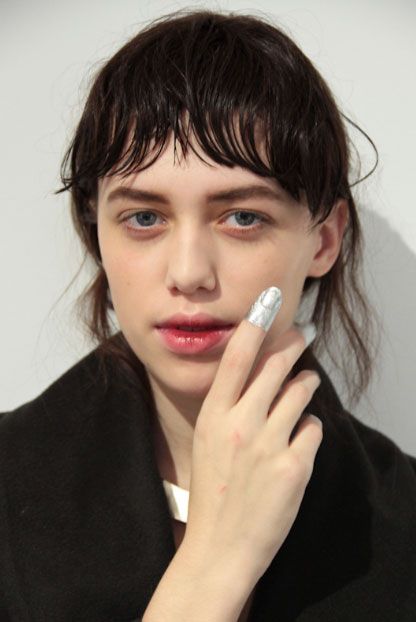 11. Phoebe Philo's trickle-down effect was already apparent: The coat of the season — or at least a knock-off thereof — is the Céline printed plaid. It's day one and we're already kind of sick of it.