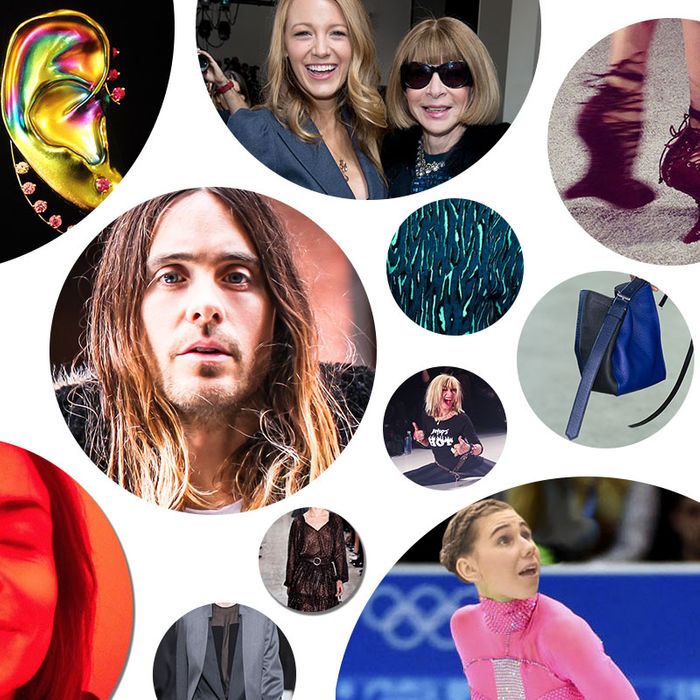 We're almost done, and thanks to the current whiteout, we're excited to finally wear our L.L. Bean boots at least once this #NYFW. We're sad to see all the good times end, but secretly glad we can retire that hashtag till September. For now, read our roundup of everything that mattered from yesterday.
1. We get that it can be hard to summon up any energy by the seventh day of Fashion Week. Luckily for most of the world, the Michael Kors show Wednesday morning was livestreamed, so you could have the best view of the show from the comfort of your desk. The pre-show livestream was so intimate that one Cut staffer could almost lip-read as Anna Wintour chatted with Blake Lively. Perhaps they were talking about their mutual love of the Cheesecake Factory?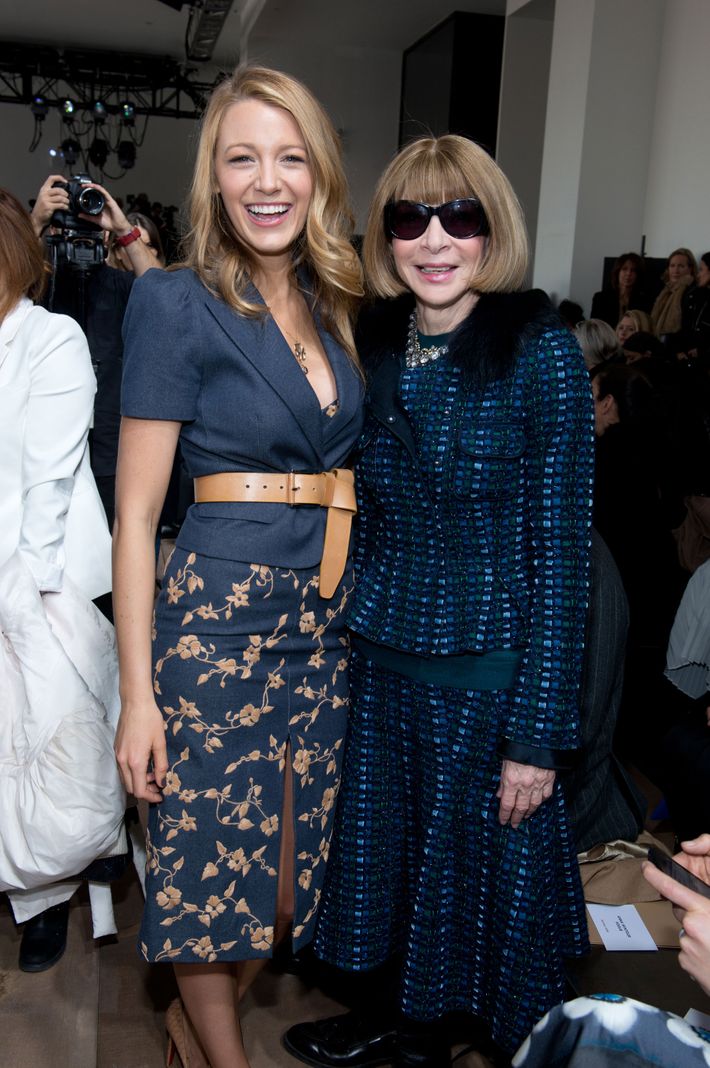 2. All week long we've been waiting for two people: Chirlane McCray and Kanye. Bill de Blasio promised the first lady of  New York would "be at Fashion Week" but as the days wore on and she was nowhere to be found, we began to wonder if she might only show at Nanette Lepore (since she wore Lepore to the inauguration). Nope. Kanye West failed to show at both Alexander Wang and again yesterday at Jeremy Scott, where the Kanye-Is-Coming buzz was so strong that a phalanx of photographers guarded his empty seat, willing his arrival. Alas, he must have been busy doing a walk-through of Versailles. Now what was McCray's excuse?
3. Some stars we expected didn't show — and others showed up entirely by surprise.  We ran into Wallace Shawn (Mr. Hall from Clueless, the torturer from Princess Bride) on our way to the Marchesa show. We jumped into his cab as he was getting out — long enough to hear him whisper "take care" in that incredible Princess Bride drawl.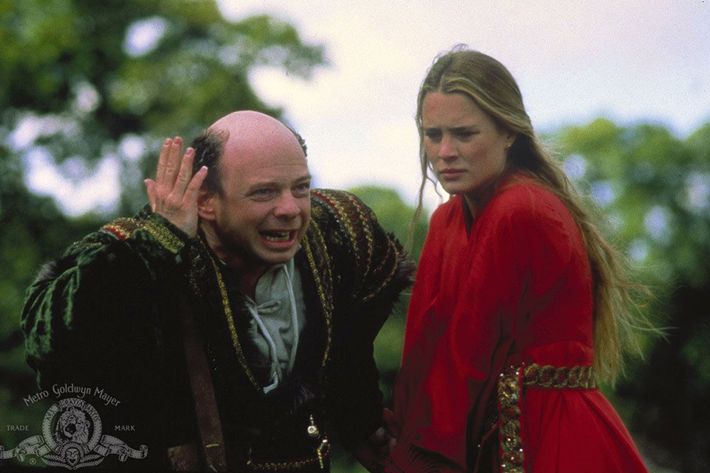 4. Old-school beauties Carolyn Murphy, Frankie Rayder, and Jacquetta Wheeler walked the runway at Michael Kors, looking just as gorgeous as ever — even in denim culottes. Whatever brand of juice they're drinking, we want some.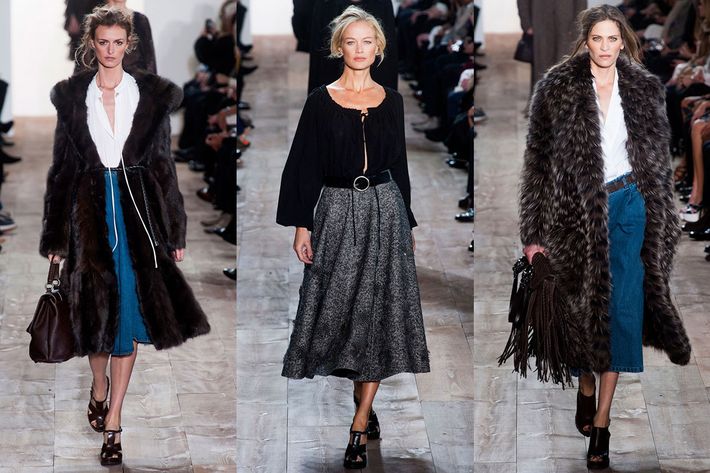 5. No surprise, but Reed Krakoff brought out the big guns in the accessories department: mini-bucket bags and cobalt heels with fur strips down the back. The Fendi bug bag of next season?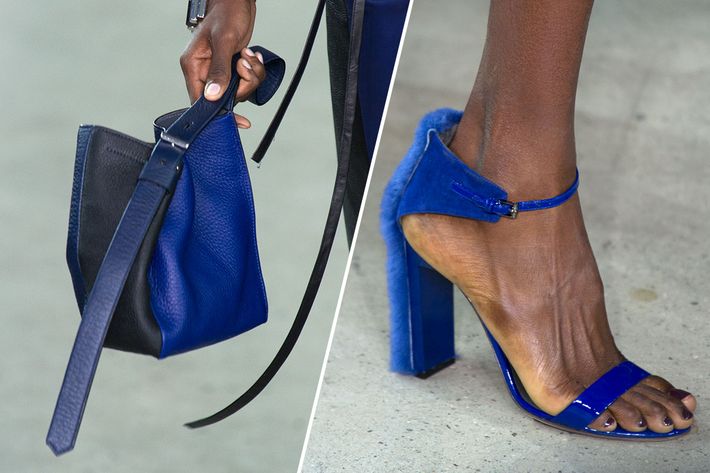 6. Marchesa designers Keren Craig and Georgina Chapman collaborated with Christian Louboutin on their shoes this season. Perfect for Effie Trinket at a sex club in the year 2114.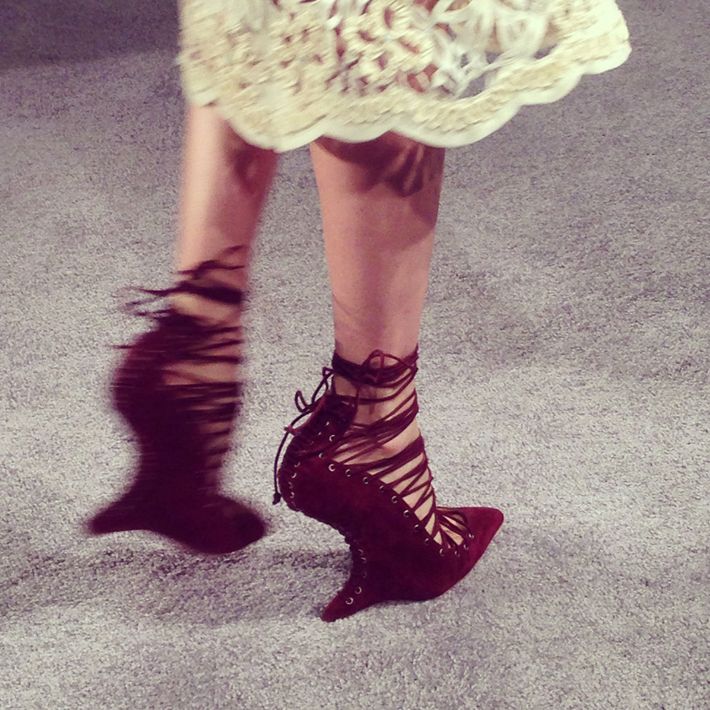 7. It seemed Jason Wu spent more time on his runway debut for Hugo Boss than he had on his own line. The looks at his debut collection for Boss were smart, sophisticated, and polished: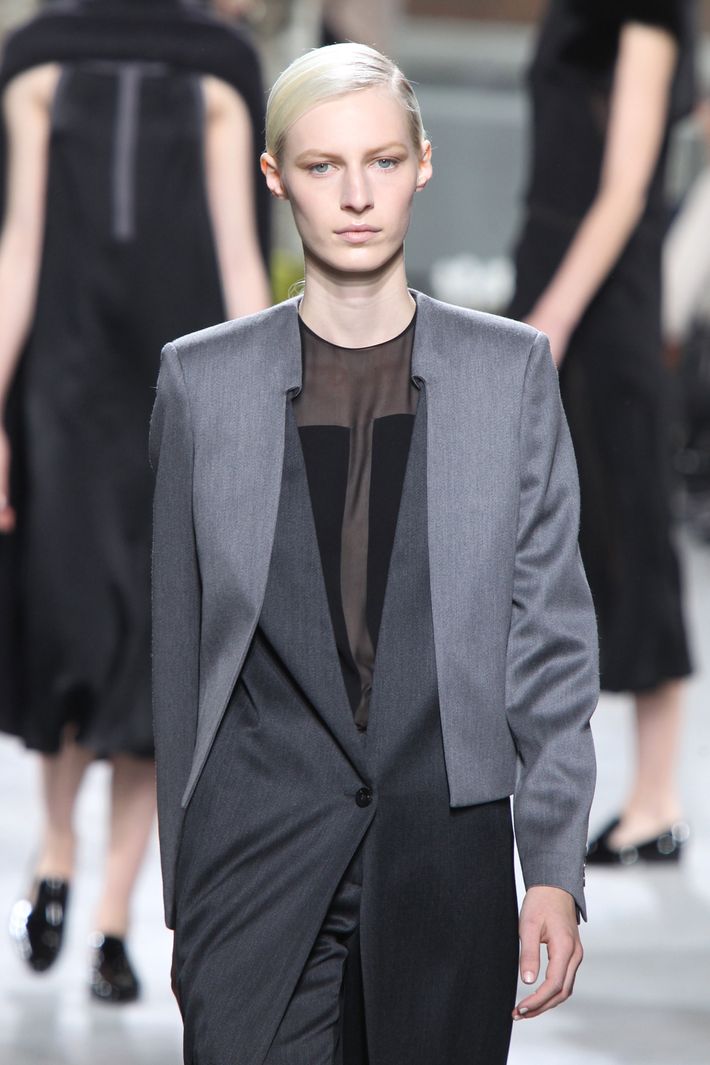 8. The last person to arrive at the Jeremy Scott show was the Patron Saint of Good Roots, Mr. Jared Leto. Afterward, he told us that the collection was "beautiful and wonderful and exciting," adjectives that could have described anything at any point in history, ever. When asked if he would wear anything from the collection, he told us, "I'm sure I would," though he wouldn't say what. We nominate this: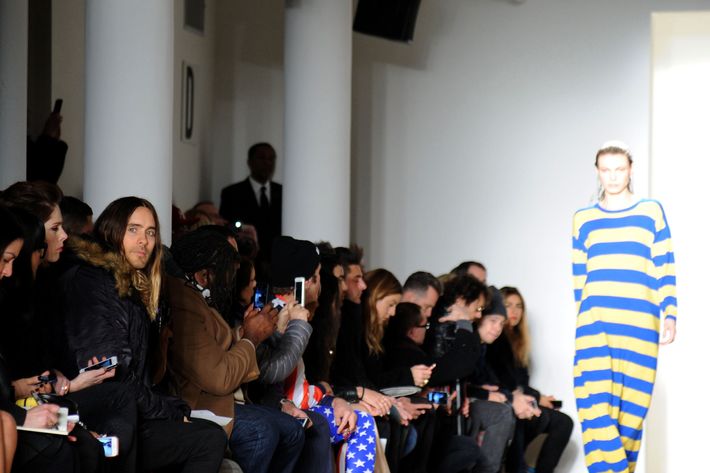 9. Did Jeremy Scott get his inspiration from a jockstrap? You be the judge.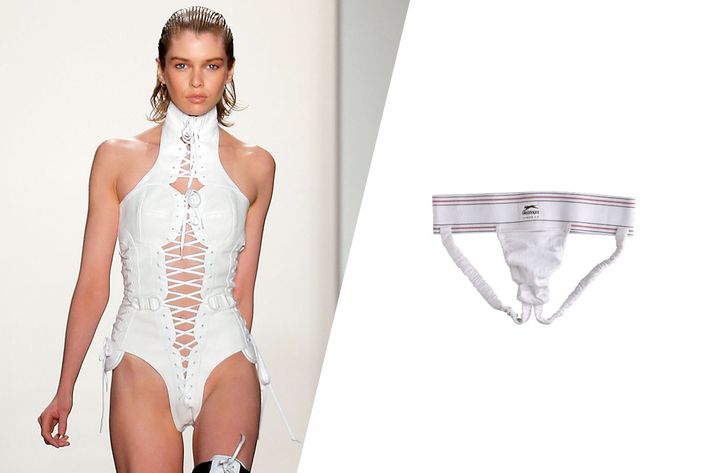 10. This Fashion Week, the Cut hired a virtually unknown young man named Joe Jonas, and asked him to write a few stories. Turns out the kid showed some talent, and today, our little ol' Joe made it into the paper of record!
11. The inimitable Delfina Delettrez gave us a sneak peek of her new collection at Dover Street Market, including some gravity-defying diamond ear cuffs. They were very cool, but mostly we couldn't get over her giant, green Oscar the Grouch fur.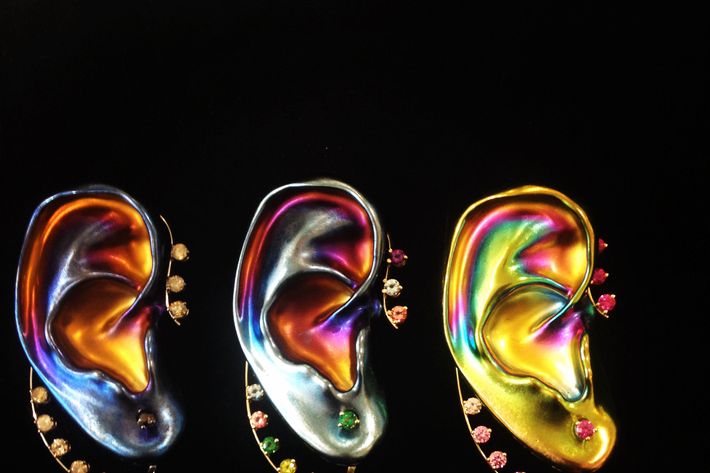 12. Some editors take subways. Others … not so much. When Kyle Anderson of Marie Claire goes to shows, he arrives in a "$450,000 car ❤❤❤❤❤❤❤." Just what the world needs. Watch this video below, then imagine it in slo-mo to the tune of "Work Bitch":


13. The best thing we saw all day wasn't related to Fashion Week: Shoshi Olympics superimposes pictures of Shoshanna from Girls onto Olympians' bodies. Drop everything (after you read this) and enjoy.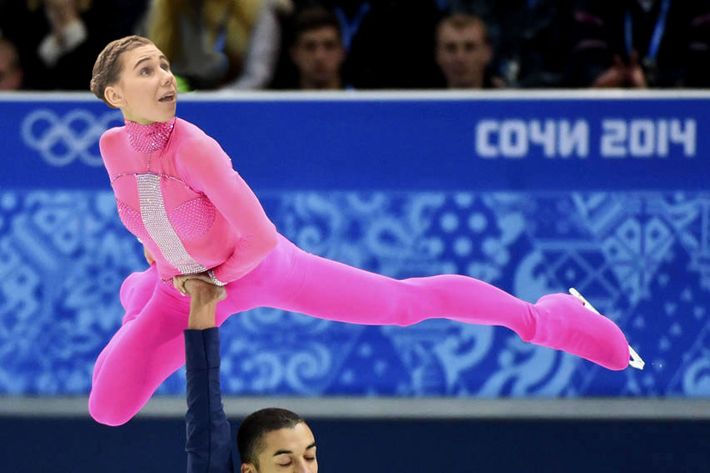 14. A crazy red light bathed the guests at Proenza Schouler before the show, turning our violet lipstick into a sickly brown. It was soothing, if not completely random. No matter, because it made for excellent selfies. #nofilter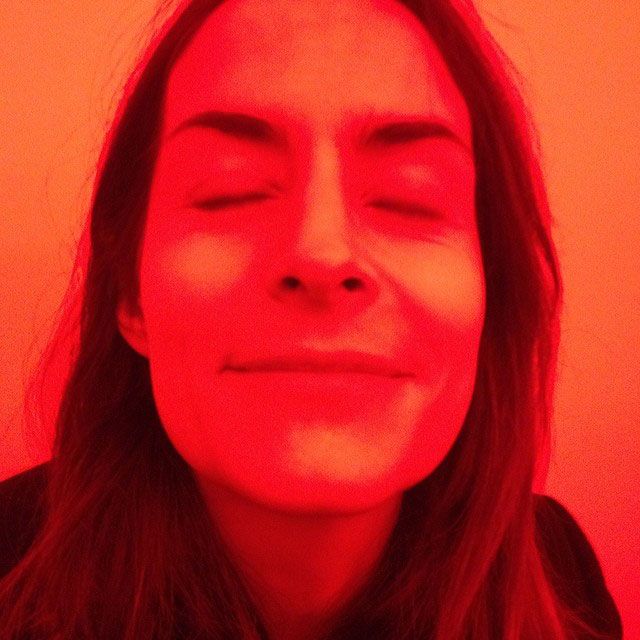 And that's it! Only one day left. Let's make it epic, fashion friends.