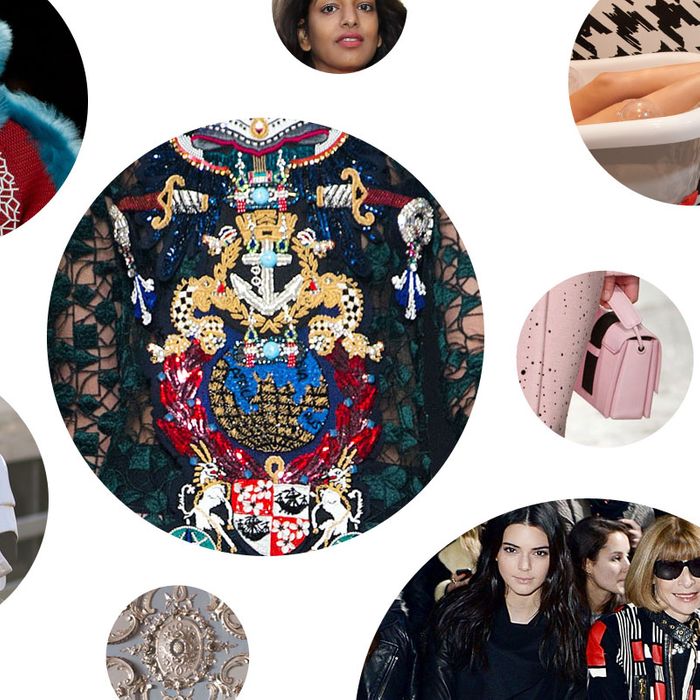 London Fashion Week happens so fast (over the course of a long weekend) that if you blink, you might miss it. This season, many American editors traveling across the pond were re-routed to Newcastle due to winds in London — which ended in a six-hour bus trip. (Nothing chic about that.) But apparently it provided good front-row conversation fodder for Kendall Jenner and Anna Wintour, who sat next to each other at Topshop. From Tom Ford's Jay Z joke to the best British editor to share a car with, our 21 highlights from London Fashion Week are below. 
1. Kendall Jenner, fresh off the Marc Jacobs runway, was ubiquitous in London as well. She sat sandwiched next to Anna Wintour at the Topshop show at the Tate Modern (where they probably talked about her photo shoot for Vogue's Instagram) and then popped up at the Giles show. At Topshop, the scrum of photographers and people screaming "KENDALL!" was the most insane we saw all week. In contrast, it was refreshing to see M.I.A., who strolled in casually with her son, go virtually unnoticed.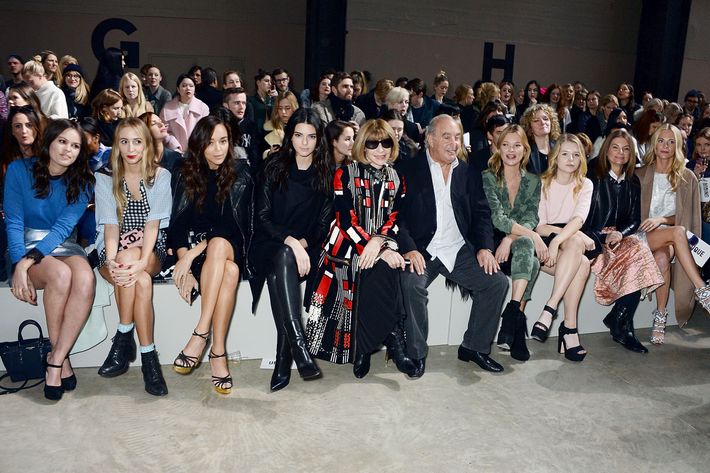 2. Mary Katrantzou ditched the digitized prints she's become known for — and we loved it. School uniforms and heraldry codes provided the inspiration for a collection filled with embroidered, beautiful dresses and luxe sportswear. One of our favorite pieces was an embellished furry sweatshirt.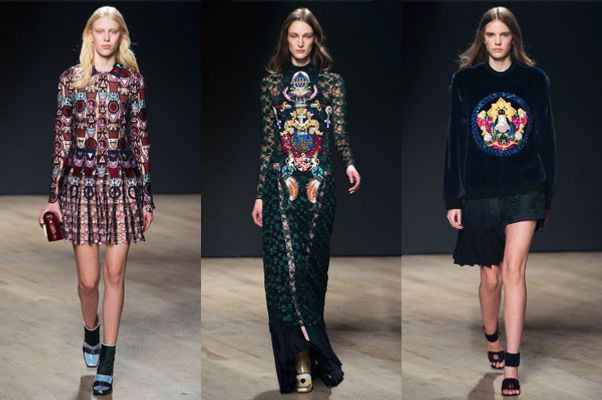 3. Star Wars may officially be a fall trend. After Yoda and C-3PO dresses appeared at the Rodarte show, Preen by Thornton Bregazzi plastered Darth Vader's face onto blouses and dresses, while models marched to the villain's theme music during the show. Does that mean we can wear this come spring?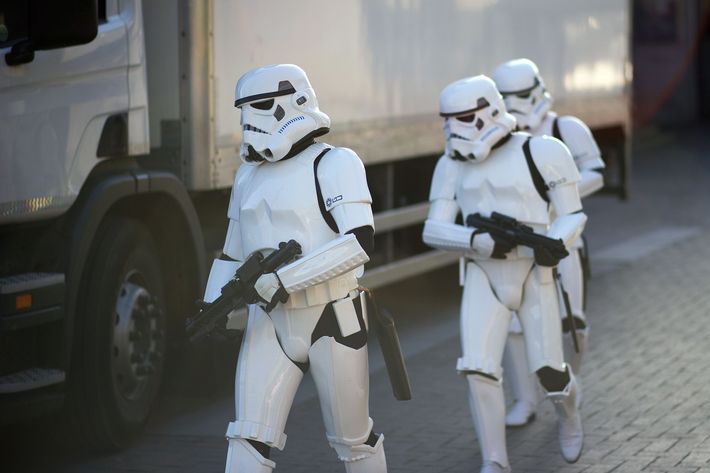 4. When it came to street style, the Proenza Schouler black-and-white pleated skirt (and its Zara incarnation) were the most ubiquitous item of the week. It was so extreme that the line between real and inspired began to blur (helpful hint: Proenza Schouler's option is not sheer; the Zara version features more black fabric).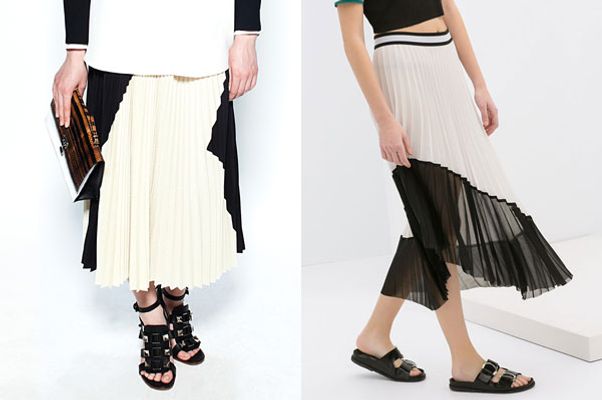 5. Pringle of Scotland held its presentation at the Savile Club, a beautiful, throwback gentlemen's club. The collection featured luxurious knits and little sweaters with crests sewn onto them, but the space – with its platinum-gilded walls, curling staircases, cozy fireplaces, and a cabinet full of trophies (including an Oscar) — stole the show.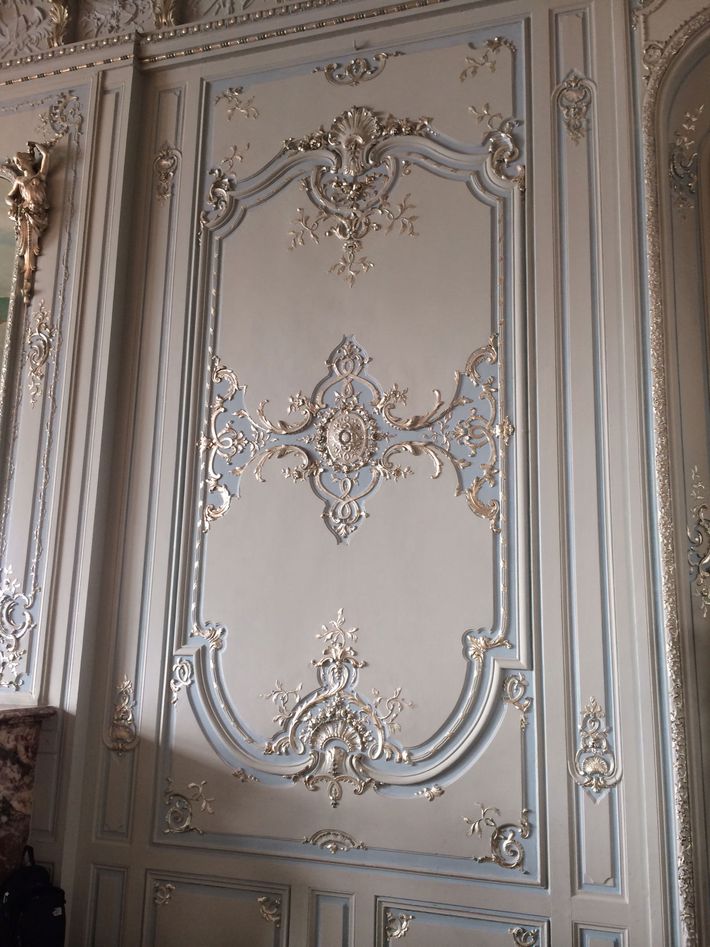 6. Funnel necks are creeping to new heights. They first made an appearance at The Row — and, this week, showed up again at J.W. Anderson and Peter Pilotto. Should there be another polar vortex next fall (please say no), we'll be ready.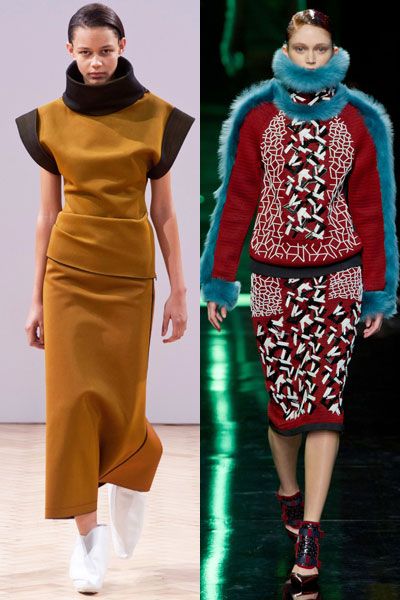 7. Opening Ceremony presented its Magritte collection. Surrealist apples and clouds appeared on sweaters that we'll surely see all over the street-style set next fall. In the meantime, we're watching the Brosnan-Russo Thomas Crown Affair to get inspired.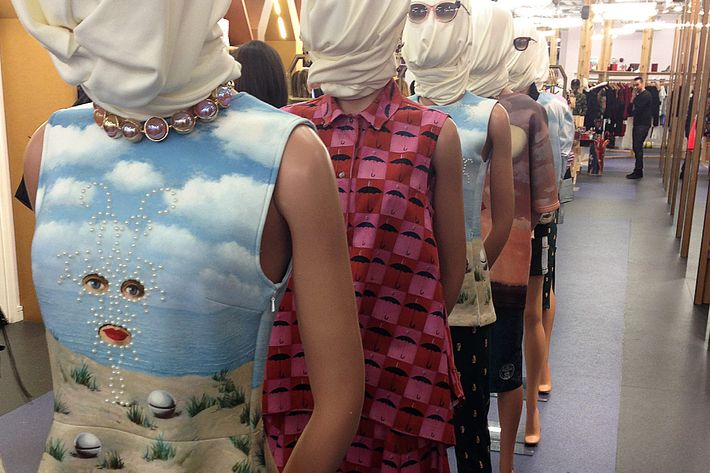 8. Beloved makeup artist Charlotte Tilbury debuted her new line of cosmetics at the Joseph show. Their looks inspired by Lauren Hutton and Brooke Shields, the models appeared pretty and natural. Blush accents were softer (by and large, pink on the eyes is a tough sell), and it was the antithesis of House of Holland's "debauched debutante."
9. Hunter, maker of those ubiquitous wellies, had its first show. A clever water-covered runway allowed models to appropriately splash down the catwalk in various incarnations of the waterproof rain boots, and the outerwear, which featured toggle coats and neoprene sporty jackets, was impressive. But the best part occurred when a magician named Dynamo (apparently he's a big deal) levitated during the finale.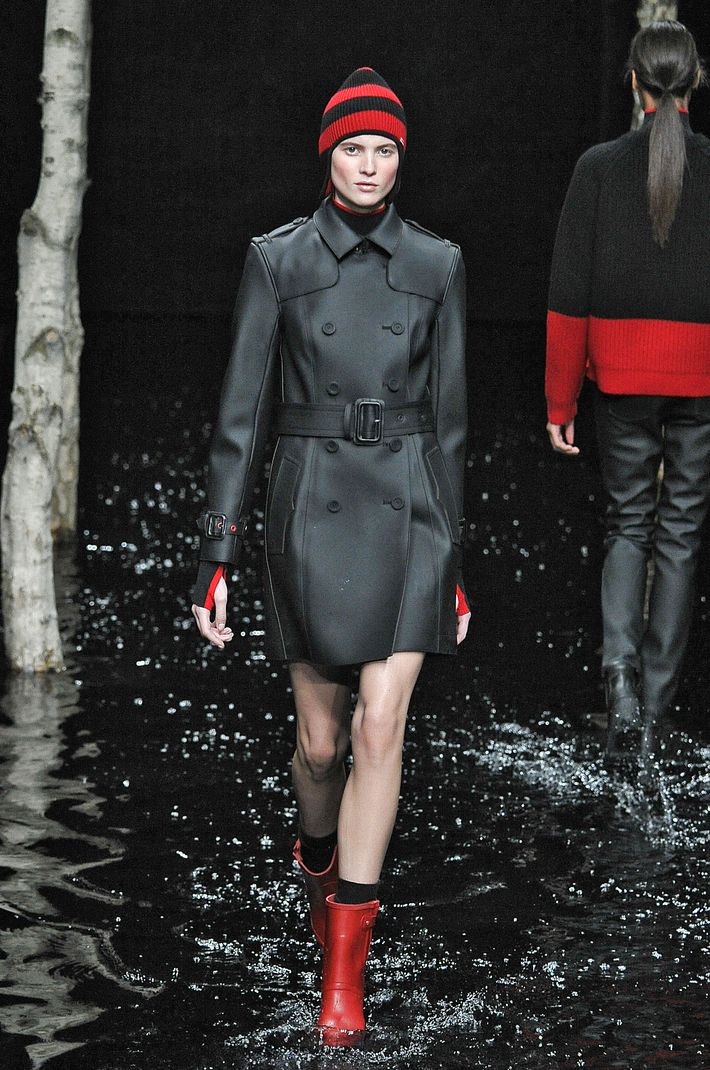 11. Sophia Webster's "Heartbreak Hotel"–themed presentation was the girliest moment of the week. One sat in a fake bubble bath, listening to Prince and wearing furry heels; another waited on her bed for her boyfriend to call; and another did her makeup. It was clever and very cheeky — just like Webster's shoes and bags — and fun in a glorious, feminine way.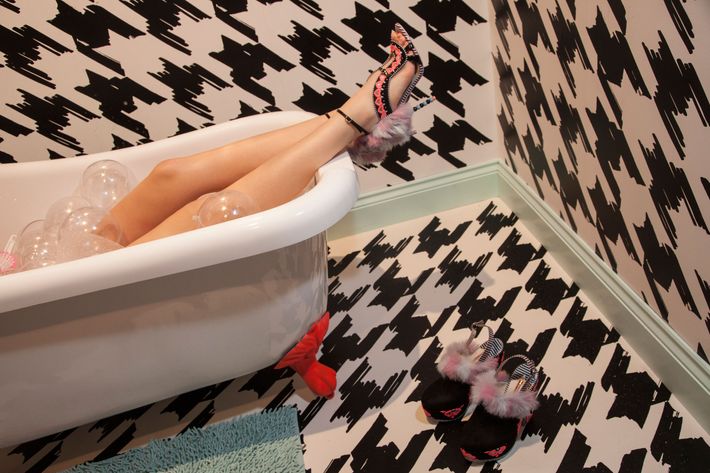 12. Christopher Kane's neon-luggage banded bags, coming soon to a store near you. Newly injected with funds from PPR, Kane showed a series of premium-leather bags with neon accents that were inspired by his spring 2007 show. It comes just in time, too: Kane is set to open his first store soon.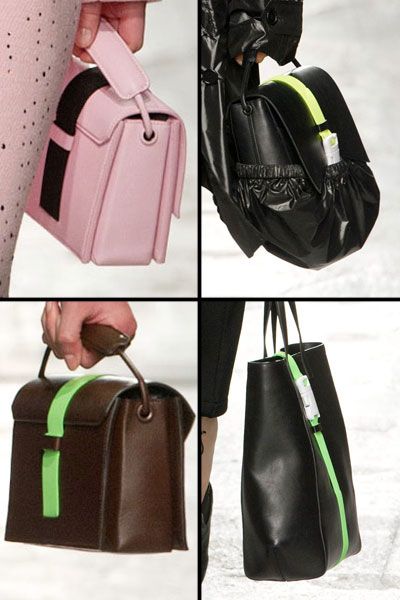 13. Burberry ended with the coziest-looking monogrammed blankets (which the models got to keep after the show). We learned that the painted shearlings and bags will be sold (for a price TBD), and that the production team will be trained to paint in the Burberry style.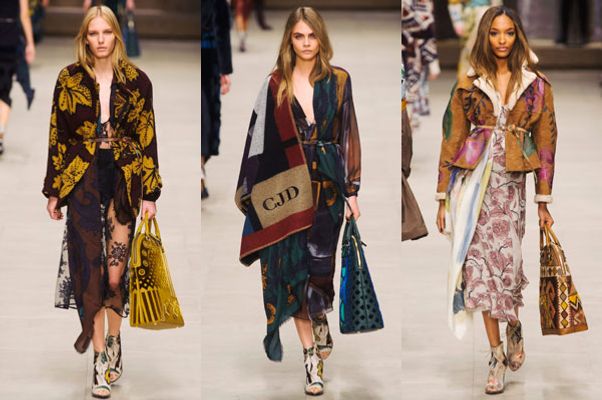 14. Bradley Cooper was the Jared Leto of London. Ubiquitous, well-groomed man of the week. We saw him everywhere — even chatting up Anna Wintour.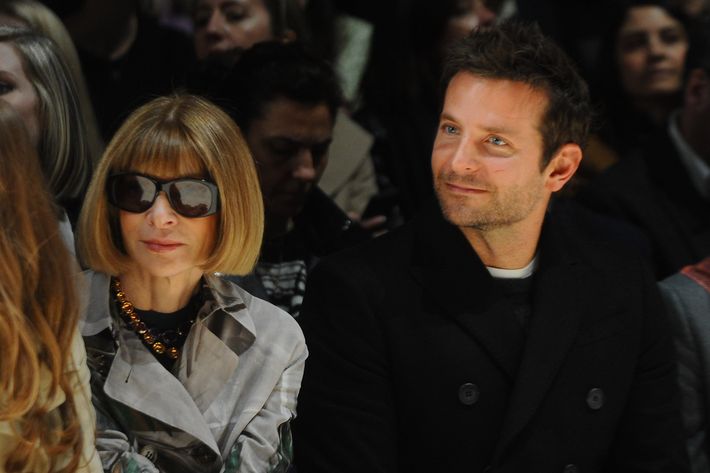 15. The new Chiltern Street Hotel is the coolest new hotel in London, courtesy of André Balazs. Converted into a hotel from an old firehouse, it's not completely finished yet. But, in something more reminiscent of a Sochi Problem, one editor-in-chief was said not to have a lock on their door.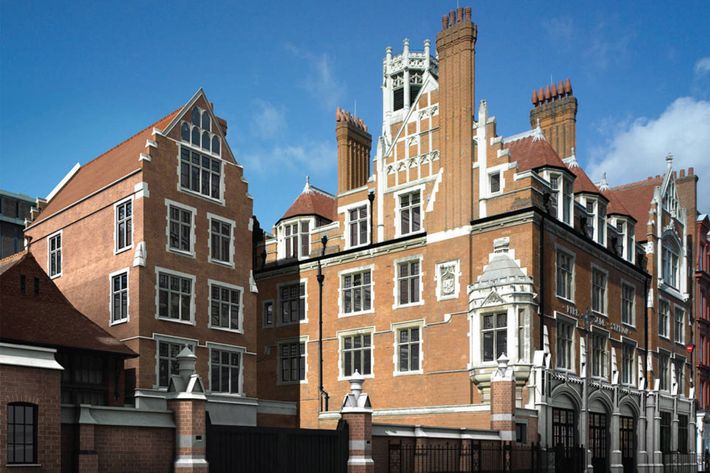 16. Anya Hindmarch's show had models dancing on conveyor belts and a strong grocery-store theme. Glee meets Stepford Wives.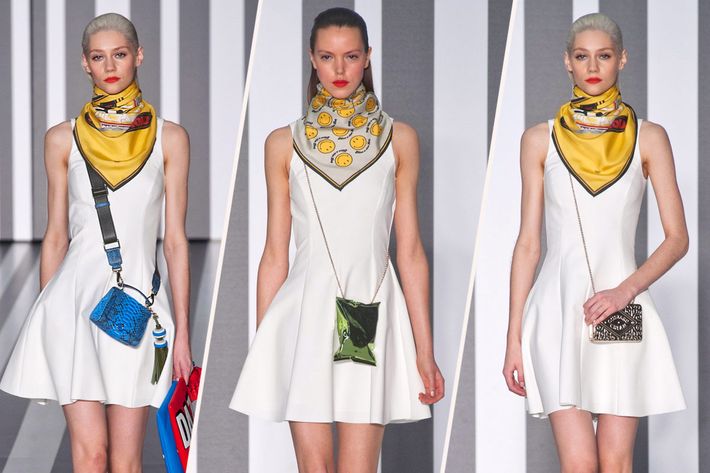 17. The best hair of the week was at Simone Rocha, where teased braids resembled cornrows. One editor observed that it looked like a cooler version of Braveheart.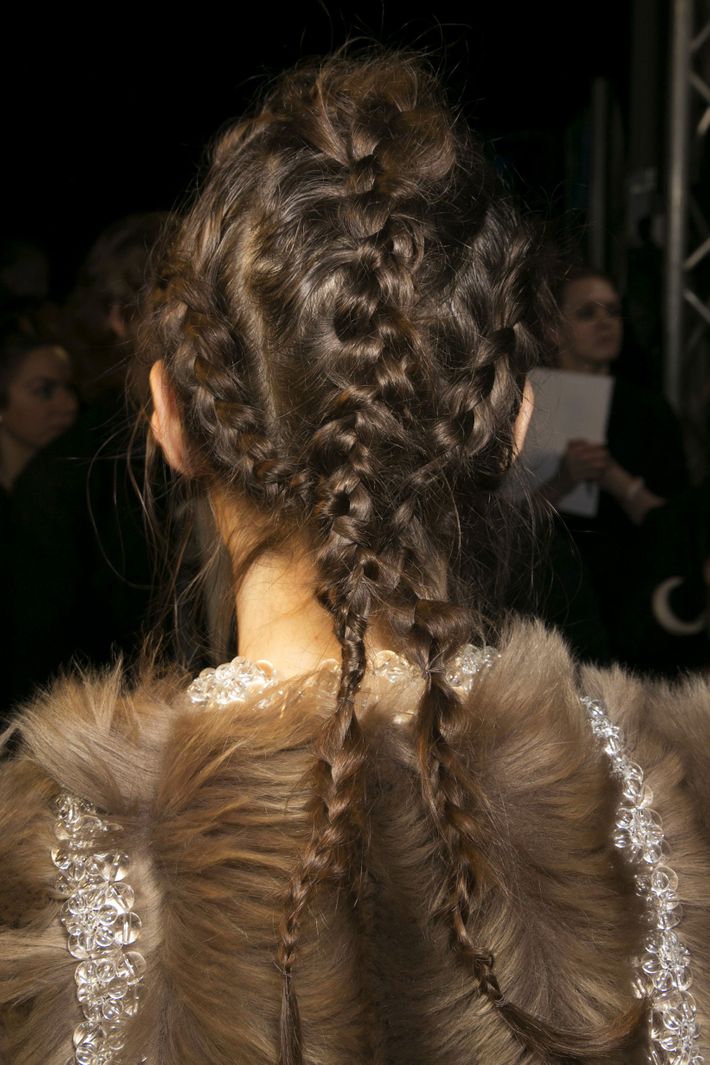 18. Tom Ford's collection was a melting pot of references: 1960s swinging London, the American West — and even pop culture, with a jersey that "knocked off the knock off" of Jay Z's I don't pop Molly, I rock Tom Ford shirt. In a moment of drama, Stella Tennant stopped mid-runway on her finale walk to throw the crowd a super-cutting last look. It was FASHION.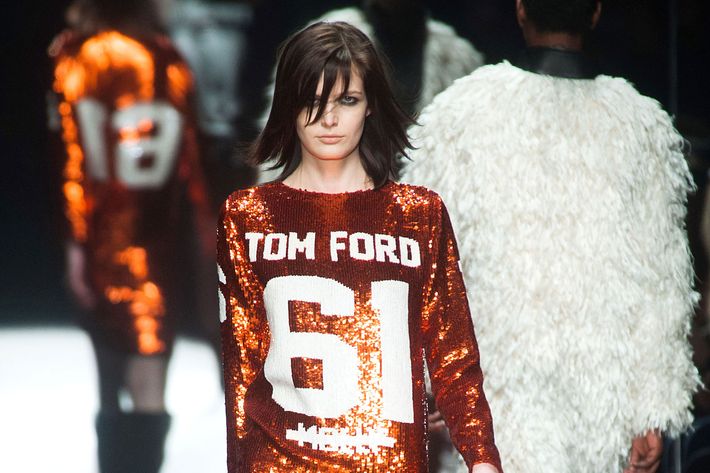 19. coincided with LFW this season The BAFTAs — but Lupita Nyong'o and Angelina Jolie were conspicuously missing at shows. An absent Jennifer Lawrence at the awards allowed for an incredible Nyong'o Dior green moment — which could hint to what she'll chose for the Oscars.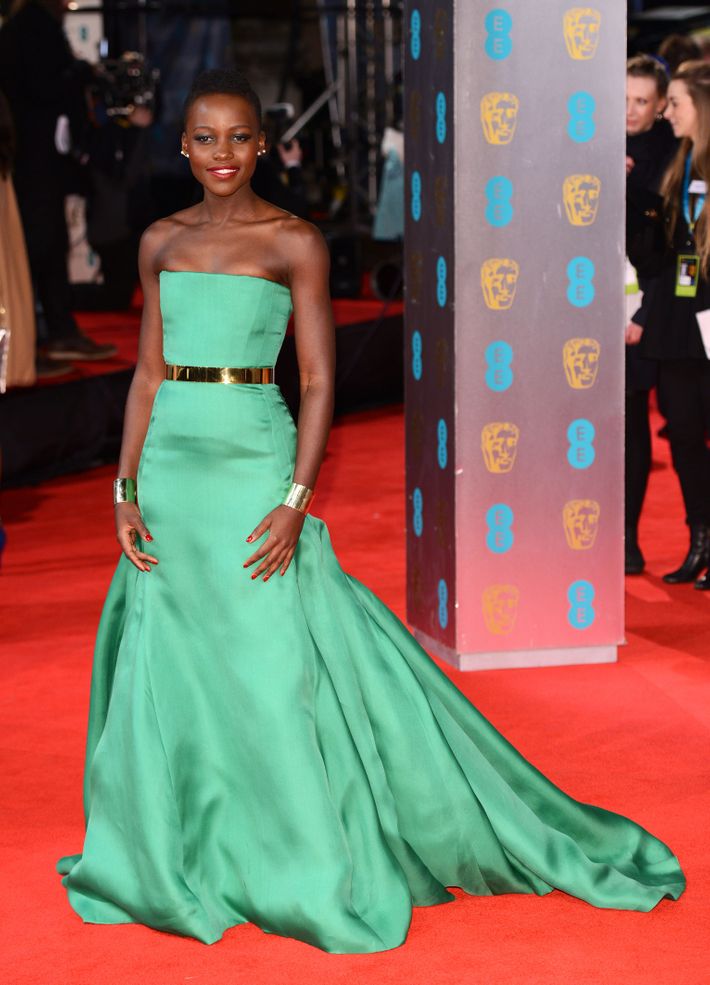 20. With his first show after being named creative director of LOEWE, J.W. Anderson showed an inspired collection focusing on volume and shape. The show left everyone wanting to wear turtlenecks and corduroy, albeit much cooler and structured than the typical staid classics.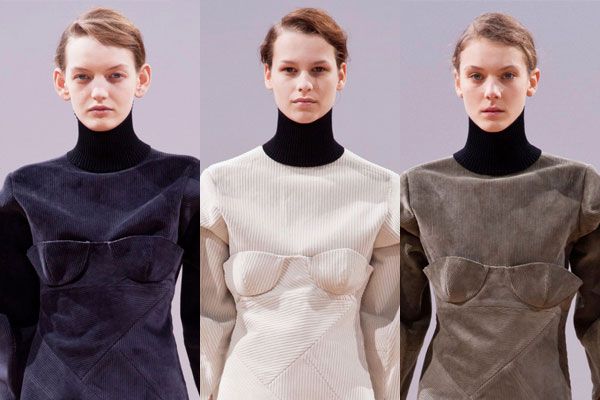 21. The best person to have in your car award goes to Hilary Alexander, former fashion director of the Daily Telegraph. She was outspoken in her love of collections post-show, and visibly dismayed with Americans taking pictures of London from inside the car. "What are you doing?" she asked when she saw us taking pictures of Buckingham Palace. "It's just Buck house." If she comes knocking on your car window, do yourself a favor and give her her a ride.