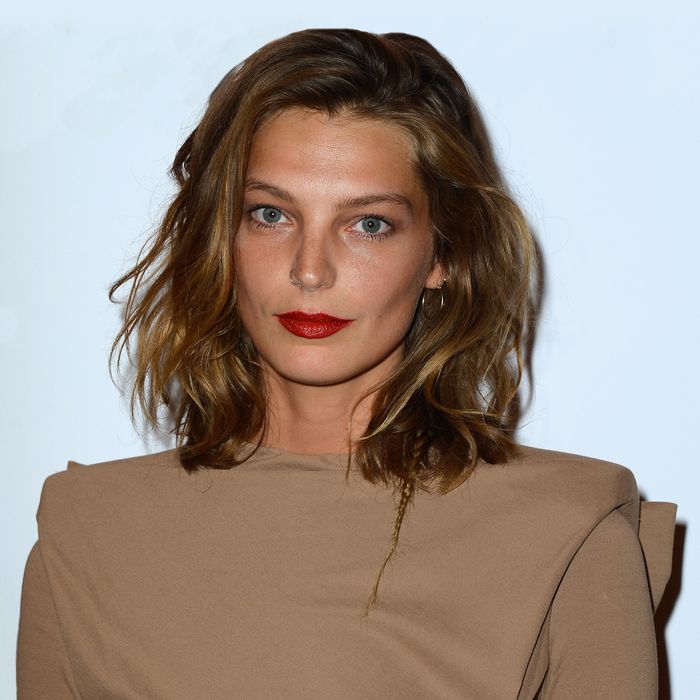 Photo: Pascal Le Segretain/Getty Images
If a hair genie were to grant me the hair of my dreams, one poof later, I would be outfitted with Daria Werbowy's hair for life, no blow-drying or styling required. It's perfectly imperfect: Not too uptown or downtown (and certainly not Midtown), but the kind of hair that takes you from a Proenza Schouler leather jacket to a Céline overcoat.
Since telling my hairstylist that I wanted Werbowy's hair (for a Freaky Friday hair-swap of my own), I've been trying to challenge my naturally fine, straight texture to become more model-off-duty, with as little work as possible. Here are my five favorite products helping me to fight the good fight.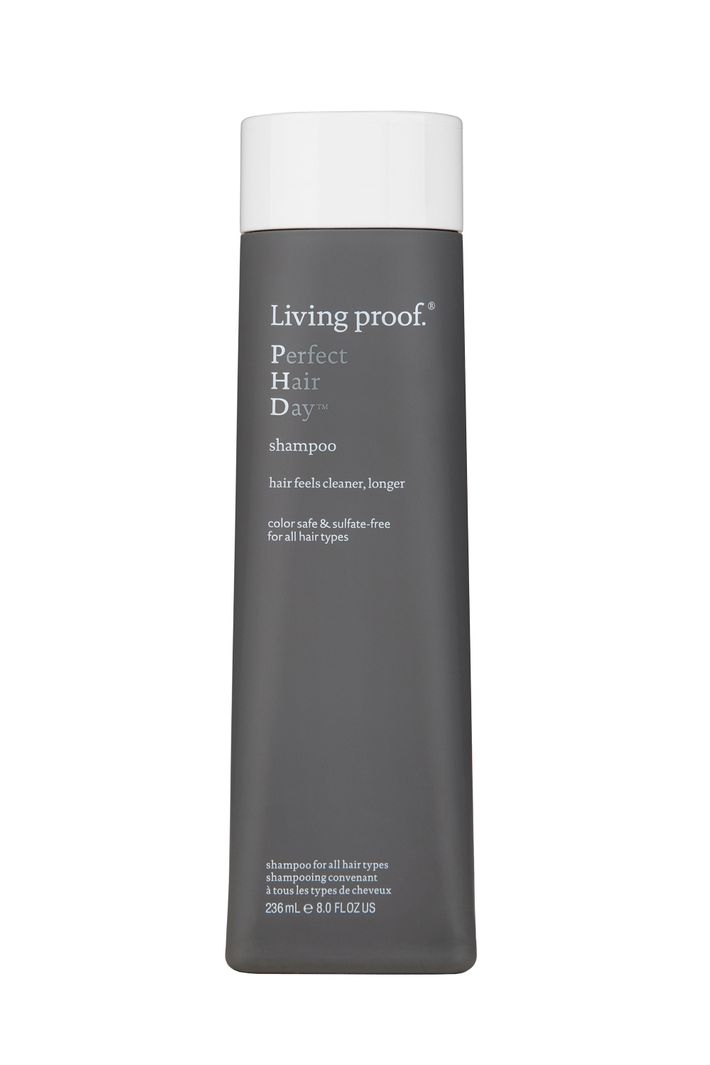 Living Proof Perfect Hair Day Shampoo, $24
Once I have achieved an ideal rumpled texture, the last thing I want to do is wash it all out. Living Proof's new shampoo prolongs the cleanliness of my hair, but also has a patented molecule that actually repels dirt and grease. It gives me second-day hair for up to the third or fourth day and also lets me cut down on using dry shampoo. It's safe for color-treated hair and free of sulfate, silicon, and oil.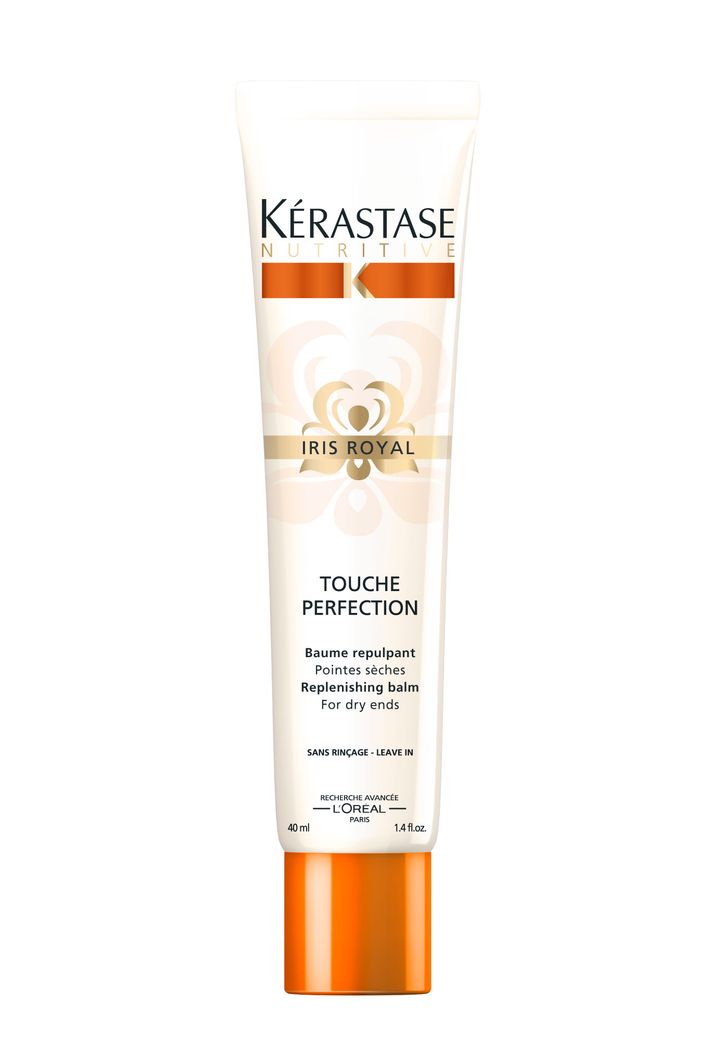 Kérastase Nutritive Touche Perfection, $35
I witnessed Fashion Week's master hairstylist, Odile Gilbert, form a serious dependency to this product over the course of a week. It barely left her hands because it's like the hair version of Lucas Papaw Ointment or Homeoplasmine and does a little bit of everything. The gel smoothes split ends, moisturizes, and also gently texturizes the tips and adds hold. I put it in the ends of my hair to encourage a choppy texture.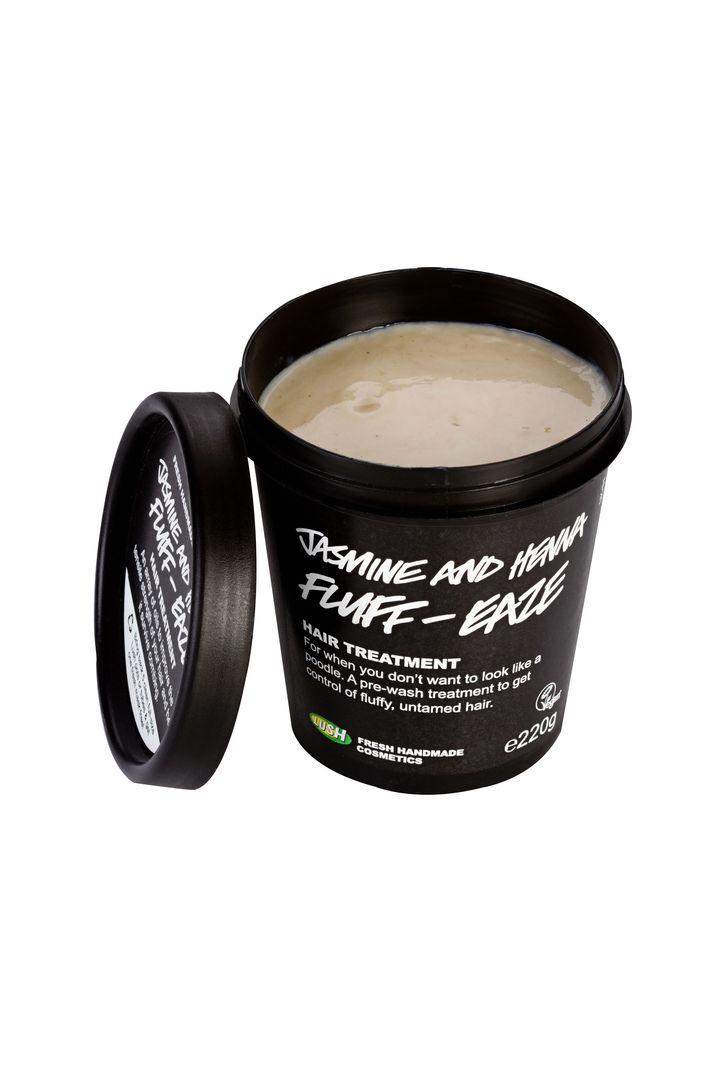 Lush Jasmine and Henna Fluff Eaze, $22.95
Although I want my hair to look choppy and tousled, I don't want it to feel dry. Once a week for several months, I've been using this jasmine and henna-scented hair mask, which has the gloppy texture of cake batter. It smells like the house of my imaginary hippie aunt. It makes my hair soft for days afterward and enhances the layers of my graduated bob.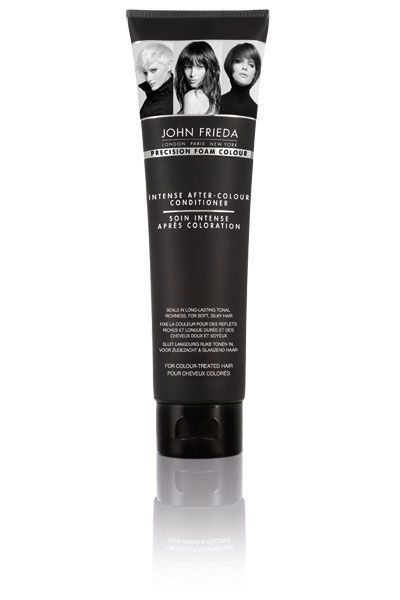 John Frieda Intense After-Color Conditioner, $11.99
Like every beauty editor, I've long hoarded the conditioner that comes in box color treatments because they are more intense than your stand-alone conditioner. After coloring, you need a deep conditioner that will preserve your color and de-tangle. Thankfully, the good people at John Frieda have made it so you can buy the after-color conditioner separate from the box color.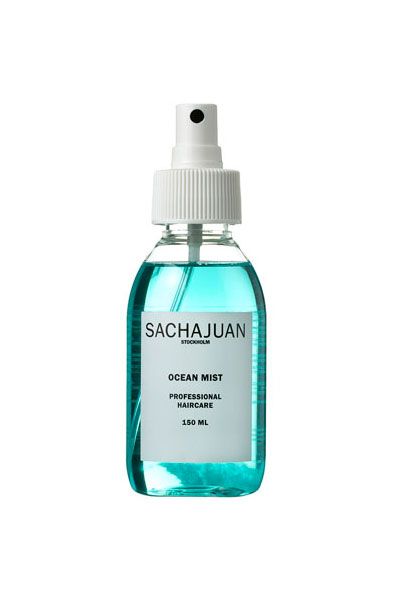 Sachajuan Ocean Mist, $28 and Oribe's Après Beach Wave, $38.95

The key to maintaining the coolness of a long bob is encouraging waviness. Too much dry sea-salt spray and it looks frizzy. Too little and it looks too smooth. I've found my wave-spray cocktail to be one spritz of Balmain's sea-salt spray (for its smell and general Frenchness) followed by a mix of Sachajuan and Oribe. Both smell incredible: Oribe smells like a fancy cocktail from Palm Springs, while Sachajuan smells like a mermaid from Coconut Grove by way of Sweden. The Oribe adds softness and texture to my hair, and the Sachajuan adds the tiniest bit of grip. With their powers combined, I am empowered to not have a haircut that goes with a minivan.