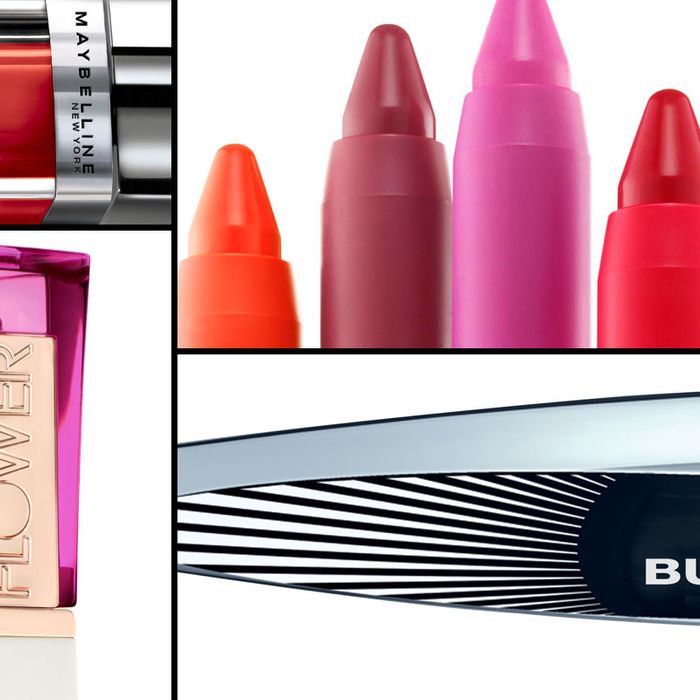 The Cut has many secret shames, but our love of cheap, drugstore beauty products is definitely not one of them. Sometimes the airline loses your entire carefully packed suitcase; sometimes, you just want something amazing that costs less than a green juice; and sometimes you just want to try out a wild color without necessarily committing to it. The Cut tested hoards of the newest drugstore lip and lash products — and nine winners emerged. From two-dollar Popsicle lips to a mascara guard that protects against smudgy upper eyes, our picks can be seen by clicking through the slideshow.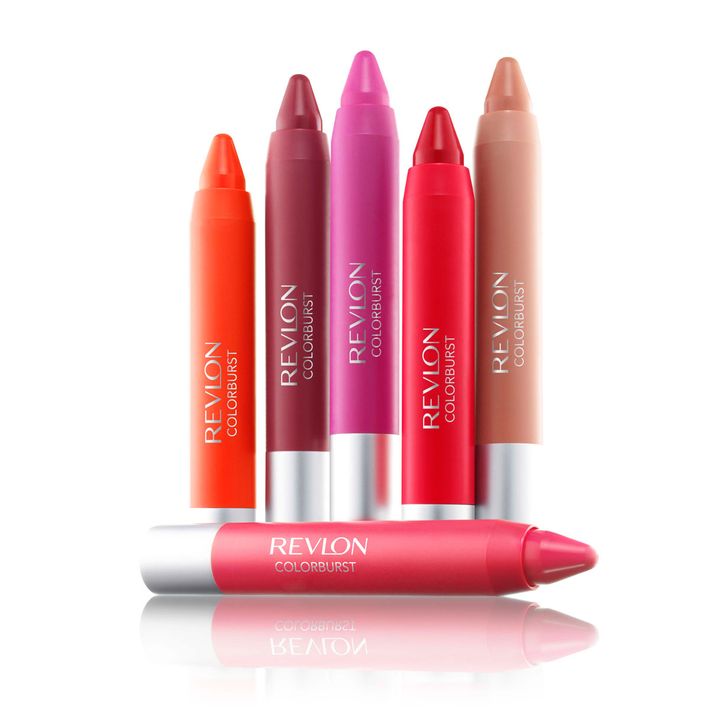 Revlon ColorBurst Matte Balm
Revlon's ColorBurst Matte Balm is my new favorite drugstore lip product. I went to an event the other night where this fell out of my overpacked bag, and a bunch of beauty editors all proudly flourished the very same product. The color goes on like silk, the payoff is bright and full, and it is so long-lasting that it takes several swipes, makeup remover, and real scrubbing to remove all trace of the product. It also has a slight minty taste, which is refreshing. I want to collect all the colors and carry them on a chain, like in ye olde days of Bonne Bell Lip Smackers.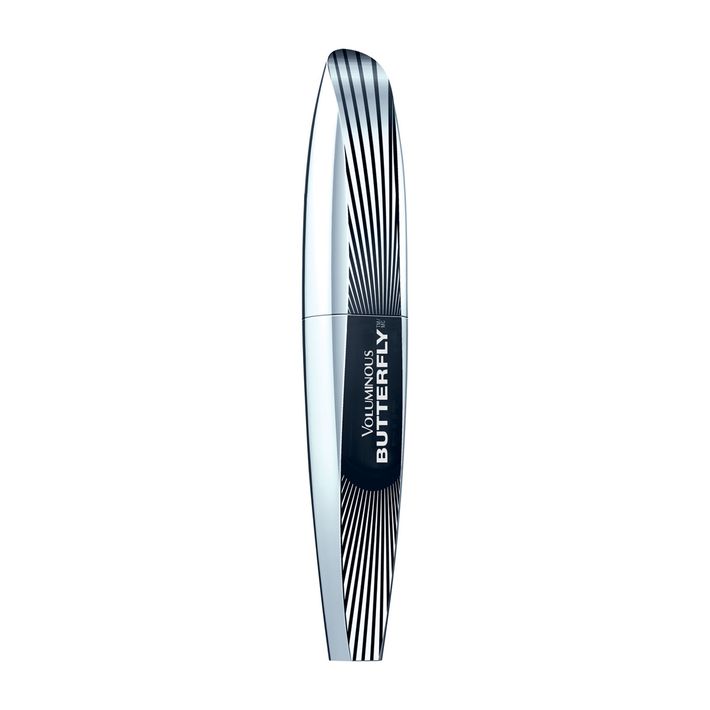 L'Oréal Paris Voluminous Butterfly Mascara
I'm usually skeptical about gimmicky-looking mascara brushes. (My lashes aren't traveling into space; how much technology do they actually need?) Though this odd-looking brush looks nothing like a monarch butterfly, the comb really does work to lengthen and separate your lashes. The brush is inflexible, with short and long bristles throughout, but works like a hard-backed comb to give volume and definition. The trick is to roll your hand so that your entire lash gets the full brunt of the short and long bristles.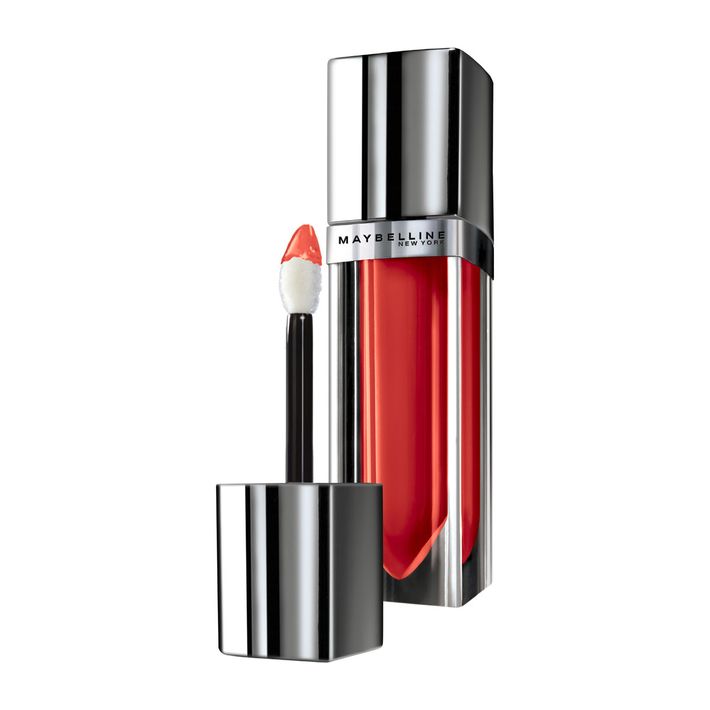 Maybelline Color Elixir
Normally, I have a strict no-lip-gloss policy. But these new glosses from Maybelline are more like two-thirds lipstick, one-third lip gloss, with the color payoff of a lipstick and the moisture and shine of a gloss. It's the right amount of shine to make your lips extra defined and full without making htem look cheesy. The wand is also petal-shaped so that you can use it to trace along your lip line. It's non-sticky and has a pleasant, clean-laundry scent.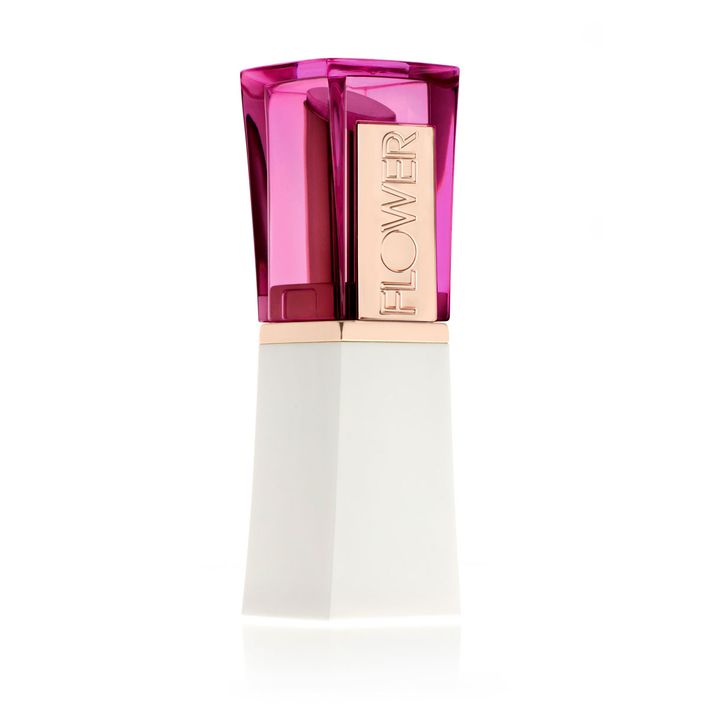 Flower Beauty Lip Sheer
Flower Beauty's Lip Butters are like dupes of Fresh's cult-favorite lip treatments. It's a tad less rich than Fresh's version, but the color glides onto the lips to deliver a clean, slightly sheer, rosy look. All the colors are named after flowers, so they also make for a nice mini-horticulture lesson.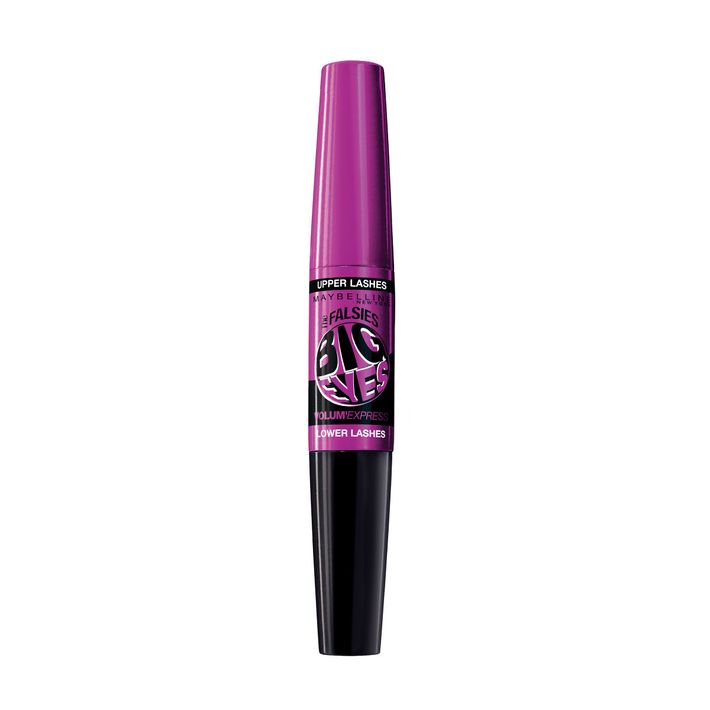 Maybelline Falsies
My lashes are typically not at their best paired with Maybelline. Everyone knows their hair type, but I firmly believe that you also have a "lash" type that determines what kind of mascara works best. In my case, I have fine, dainty lashes that need to be curled and prodded and are easily weighed down. But I was pleasantly surprised with the new Falsies formula: It's non-clumpy, and the brush, although it had short bristles, was effective at fully lengthening my lashes. It's also very, very black (yes, there are different levels of blackness). I think this mascara works best for people that have thick eyelashes, but want to extra-magnify and intensify them.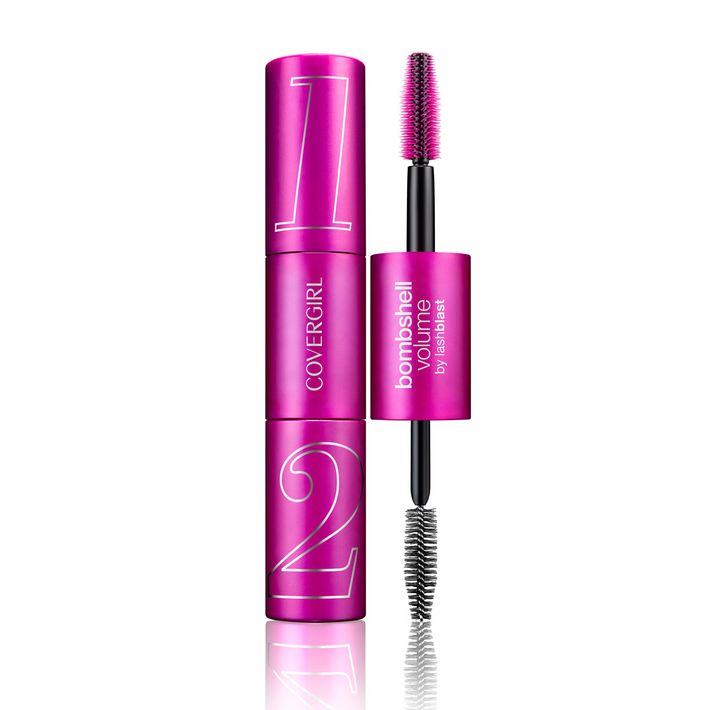 Covergirl Bombshell
This mascara is one of the most durable mascaras I have tried. Yes, I know waterproof formulas usually are, but this was so long-lasting that I woke up with a few smudges under my eyes even after washing with an oil-based cleanser. But it also really got to the root and base of my lashes, and made them look super-thick. The trick is the two-step formula, with step one being a polymer-base,d volume-enhancing base coat. Step two is the topcoat. Even if you don't end up liking the topcoat, I still suggest using the base coat and then applying your favorite mascara of the moment over it. I think it's best suited for people that may have long lashes already, but want more volume.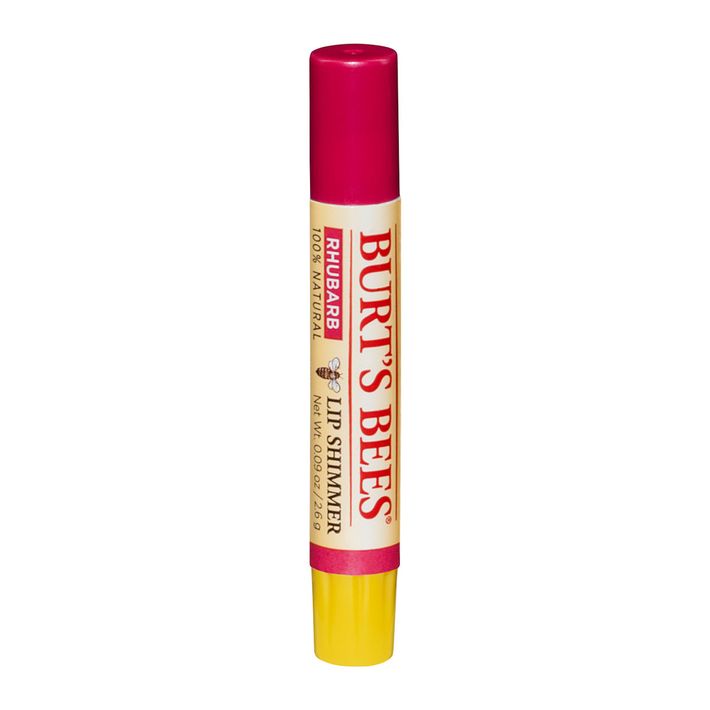 Burt's Bee Lip Shimmers
Burt's classic lip balm gets a slightly prettier vibe with these lip shimmers, which aren't glittery, despite the name. They deliver non-chalky, non-chunky color that is sheer but buildable. Isla Fisher's makeup artist even used it on her to build two-dimensional color for the Golden Globes.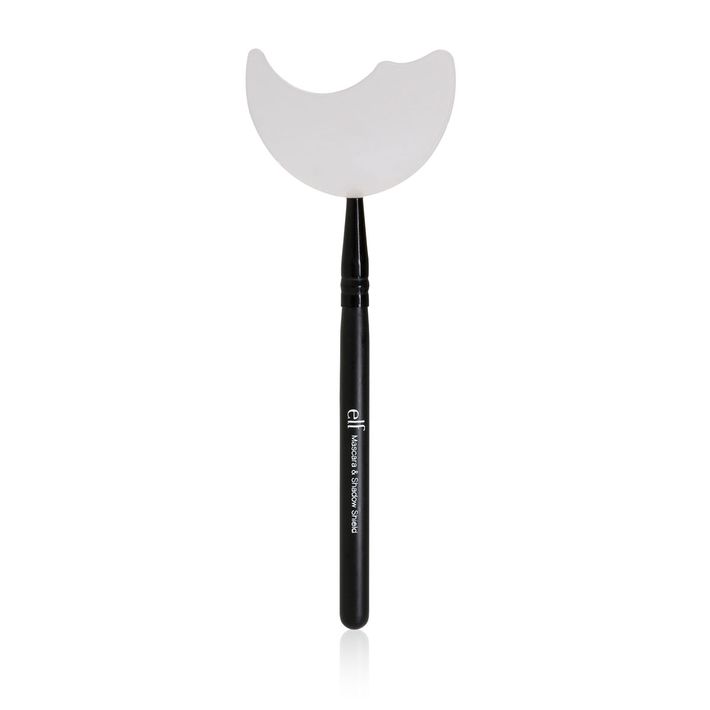 e.l.f. Mascara and Shadow Shield
I used to think that getting mascara all over the top of your eyelid was a rookie mistake. But after seeing celebrity makeup artists apply mascara and realizing that truly effective mascara application requires some cleanup afterward, I am changed. This is a simple but effective tool that you place over your eyelid so that you don't have to go over it after with a Q-tip. It may sound unnecessary, but having this guard allows your mascara hand to paint free and wild, just like the professionals.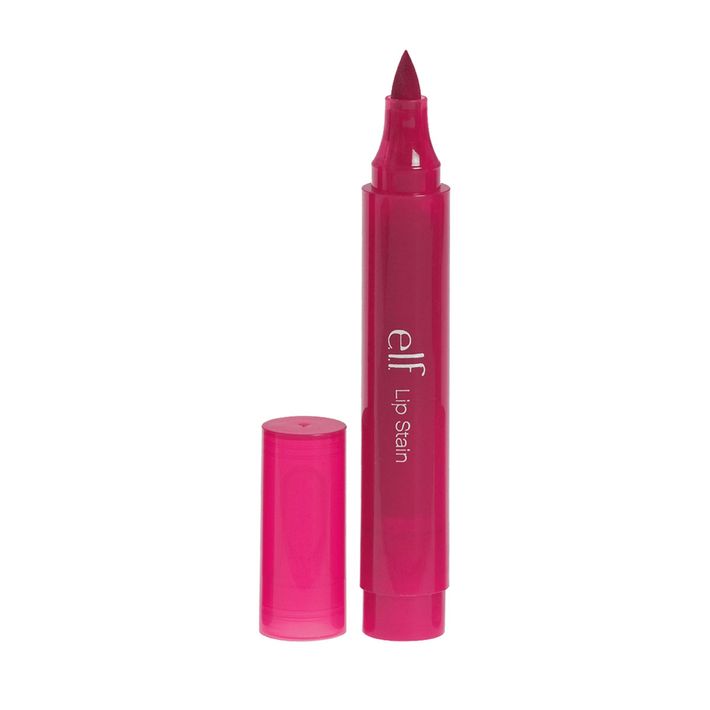 e.l.f. Lip Stain
If you're going for the look of someone whose lips have been stained ever so slightly red after eating a cherry popsicle, e.l.f.'s lip stain is your ticket. It's really more like a lip marker than a lip stain. It has a felt tip like a lip marker, but the color dispenses sheerly, almost like a water-based children's marker. Unlike the other lip products featured in this slideshow, it allows your natural lip color to shine through but gives it the slightest tint, especially if you use my favorite shade, the Fuschia Fusion.