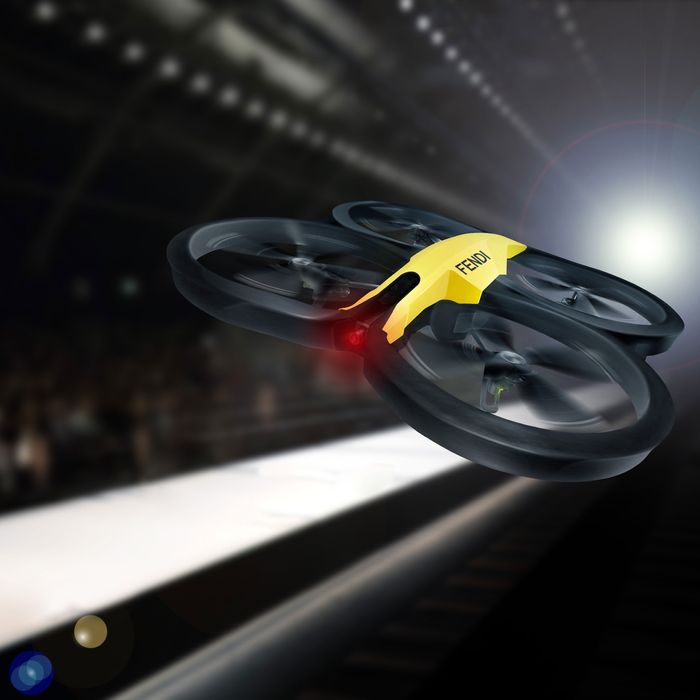 Fendi is going to broadcast its fall/winter 2014 show on Thursday not just by regular photography or video, but by drone. A fancy little bot will fly above the runway during the show, taking aerial pictures with a high-definition camera that will be immediately visible on the show's live-stream. This confirms our sneaking suspicions: Live-streams really are better than going to the actual show.
The Fendi drone, which the house hails as "an innovative project" that "surpasses the traditional notion of fashion shows," is supposedly a sign of Fendi's commitment to innovation and creativity — but demonstrates no discernible link to Jeff Bezos's Amazon drones that will soon take over the world. To us, the Fendi drone just sounds like a good way to mix up the tried-and-true format of a fashion show.
But the real question: Will Fendi put them on key chains? The new Fendi bug bag: the Fendi drone bag?