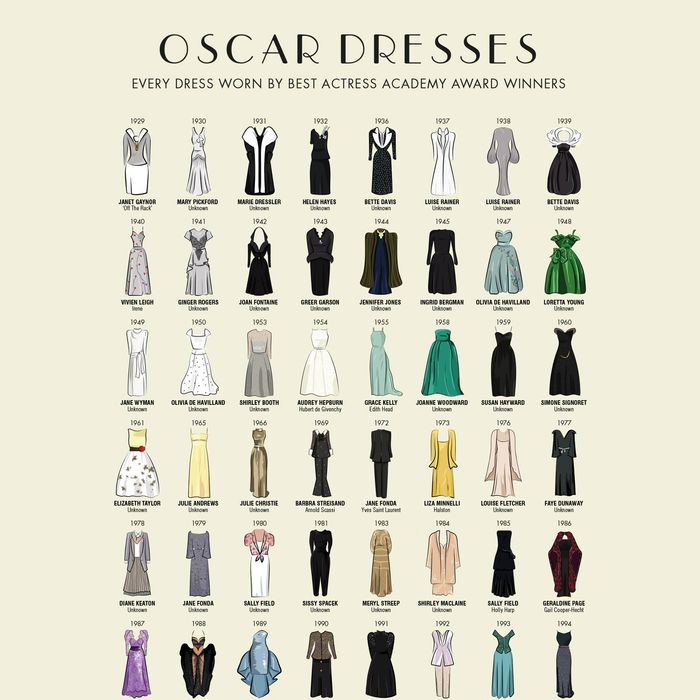 Photo: Courtesy of Mediarun
In honor of the most important red carpet of the season, British site MediaRun Digital created an illustrated history of the gowns worn by every single Best Actress winner since 1929. Quite a feat.
It's interesting to see how fashions have evolved, which designers have always been represented on the red carpet (Armani, Dior), and which actresses were unpretentious enough to wear an unknown designer (Meryl, always Meryl). There are some classics, like Cher's 1988 Bob Mackie dress and Gwyneth Paltrow's 1999 pink Ralph Lauren, but our hats are off to Sissy Spacek who, in 1981, became the first — and only — Best Actress winner ever to wear a jumpsuit.