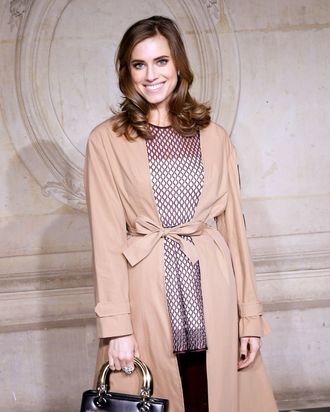 Photo: Petroff/Dufour/Getty Images
In an interview with Glamour, Allison Williams says that she doesn't want to make a full-lifetime commitment to any careers:
My goal is to create a career I can walk away from and become a mom. I'd love to be a mom — and not have to bring my kids into my trailer . . . Or a balance [of both]. But you gotta call it on the fly to a certain extent.
But what careers must you stay with for always? Marines and professional liars are the only two that come to mind. (Perhaps Williams is heeding the call of the Retro Wives, trademark-pending: "Have a career that you can walk away from at the drop of a hat.")
Anyway, creating something in order to give it up sounds very melancholy and complicated, like land art or love in a country song.