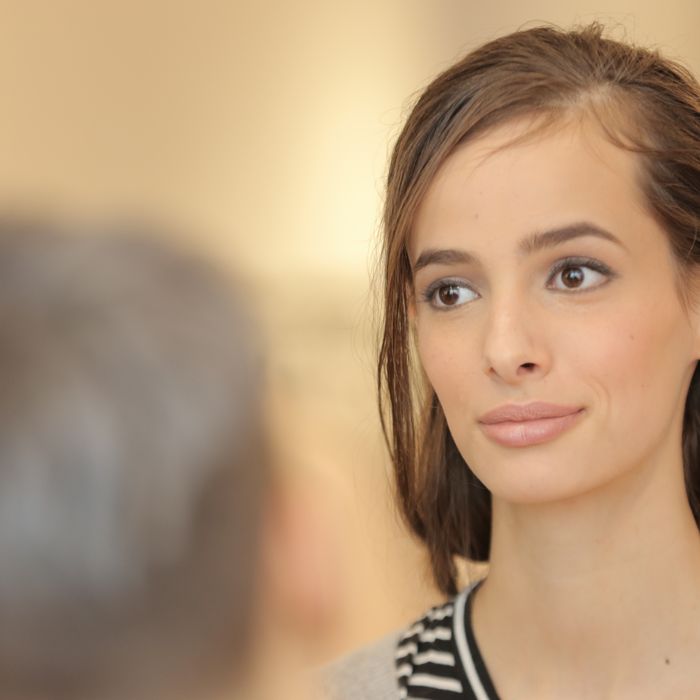 The first beauty book I ever read was Bobbi Brown's Teenage Beauty: Everything You Need to Look Pretty, Natural, Sexy and Awesome (which is still in print). My mom forbade me from wearing makeup, and had an eagle eye for any trace of it on my face (even tinted moisturizer), so I relied on the book to perfect the art of no-makeup makeup.
When I learned that Bobbi Brown herself would be the lead makeup artist at the Misha Nonoo show, I took the opportunity to learn at the hands of the master herself. In seven GIFs, Brown shows us how to achieve the "desert princess" glow.
Step One — Even when creating a natural glow, it's important to define the eyebrows first. Brown went for a naturally groomed brow, dipped in light-brown eyeshadow, and used quick brushstrokes to simulate hair. (Note that she is brushing in the direction of hair growth.) This makes the drawn-on hair look more organic.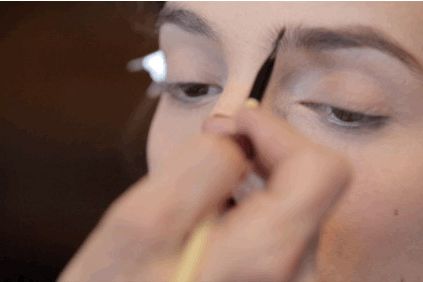 Step Two — The model's brows were sparser underneath, so Brown chose a shorter, straight bristled brush to draw lines with more definition. She does quick sideways swipes, then blends with her finger.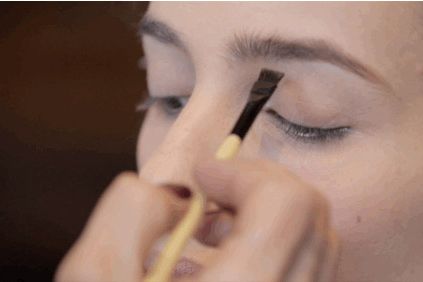 Step Three — Brown didn't want a contoured or defined cheek — or to give the cheeks any obvious color — so she swirled a big fluffy brush into the Brightening Nudes palette and swiped this up and along the model's cheekbones. The idea was to make the model look sun-kissed, but not bronzed, like a nighttime "desert princess."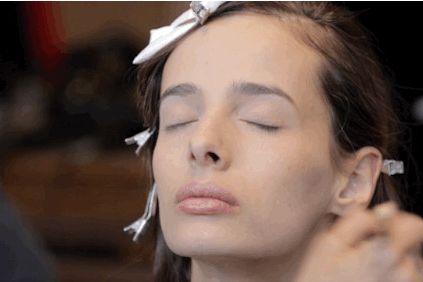 Step Four — Brown wanted to create a warm but cool eye. She used the pink tone from the Nude Glow Eyeshadow Palette and swept the lightest pink shade all the way up to the brow bone. The lightness of the pink brightens up the skin without making it too rosy.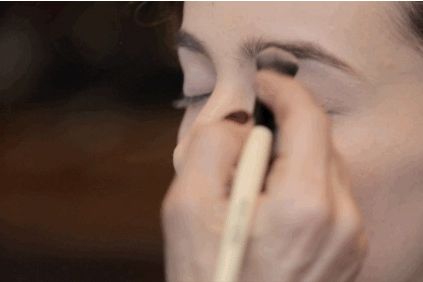 Step Five — She then used her hand to pat the second pink shade onto the crease of the eye, creating an even tawnier, warmer eye — a more organic, less "finished" eye look.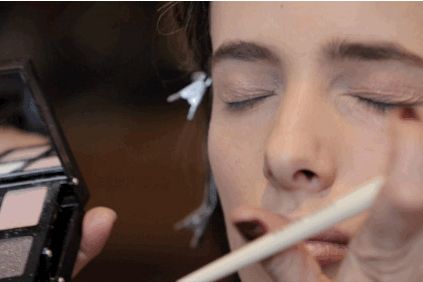 Step Six — She gives the lashes mascara and uses eyeliner to follow the natural shape of the eye. For the lips, Brown selected a tone that would give a glow to the face and chose Blush Lip Color (Rose is similar), applying it with a brush to the center of the lip, careful not to define the edges too much.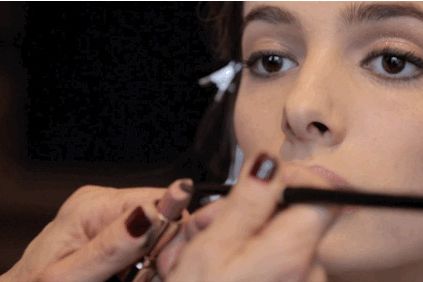 Step Seven — To prevent the lip from looking too glossy, she pats it down with her hands. She doesn't use a clear powder, as she didn't want the end result to look cakey.