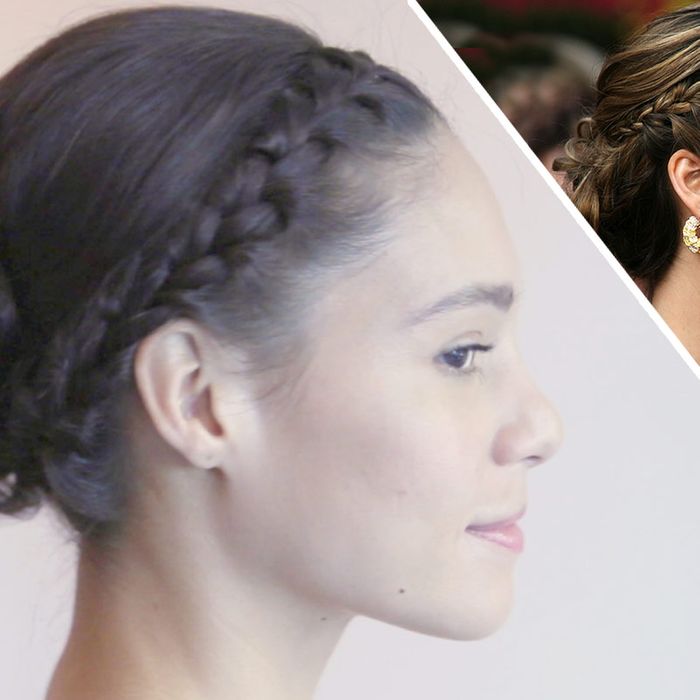 Photo: Frazer HArrison/Getty Images (Alba)
We've all seem them on the red carpet: beautiful, loose French braid buns that look even prettier on the second or third day. Jessica Alba is probably best known for the look, having worn it first at the 2008 Oscars, and multiple times since. We thought it would be too difficult to attempt without six hands, but Ben Skervin, celebrity hairstylist to Madonna and Keira Knightley, showed us in a few simple steps.
Step 1 - For this look, the Vidal Sassoon pro hairstylist starts with the hair's natural texture and creates a slight side part. He shows the part and clips it into place.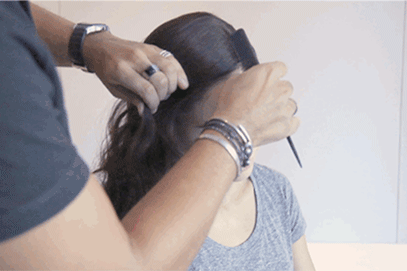 Step 2 - From the side part, separate a section of hair, starting from the crown of the head. Make sure there is an equal section of hair free on the right and left side.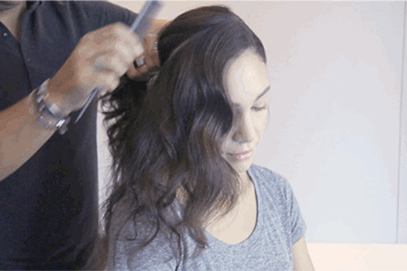 Step 3 - Start by French braiding the right side, gathering more hair as you braid your way down. You want the entire right side of hair to be incorporated into the braid. Repeat and braid the left side of hair, leaving the middle free. Tie off the braids with small elastics.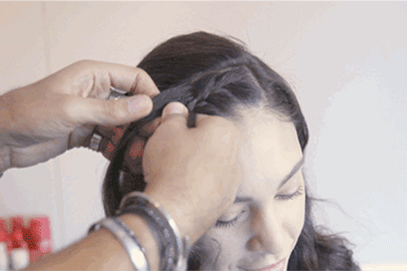 Step 4 - For a little bit of volume, back-comb the middle section of hair. As mentioned in the Keira Knightley hair tutorial, don't feel the need to back-comb each section of hair more than twice.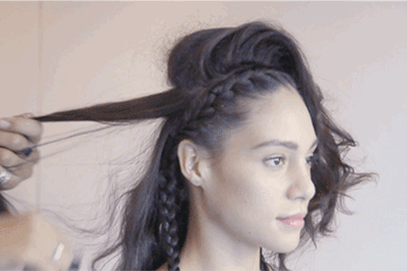 Step 5 - Gather the middle into a loose pontail, securing the elastic high in the back of the head.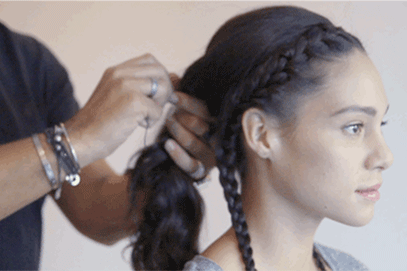 Step 6 - Twist the hair and wrap it into a loose bun around the elastic, securing with pins.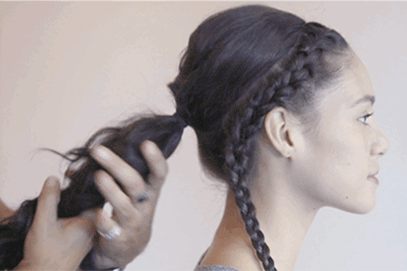 Step 7 - Crisscross the braids underneath the bun and wrap the extra hair over the top and around the bun.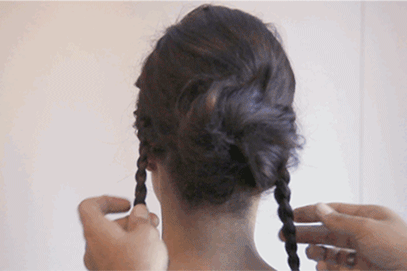 Step 8 - The final fun bun.