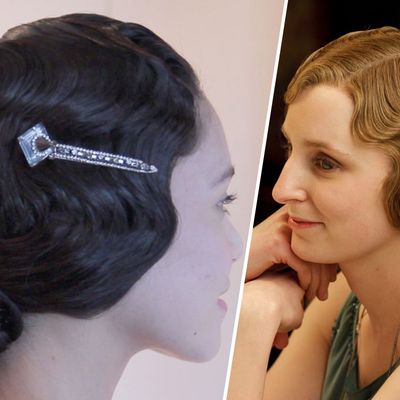 Photo: Nick Briggs/Carnival Films
Poor, sad, Lady Edith. She has gone through so much this season of Downton Abbey (and every season), capping off with last night's finale.
But in the midst of her turmoil, she's experienced a style awakening this season — beginning with beautiful, marcel-waved curls. Inspired by Lady Edith's metamorphosis, hairstylist Ben Skervin showed us how to get her exact, unflappable finger waves. As you will see in the GIFs ahead, it's not exactly the most low-maintenance style (there's a hair bonnet involved!), but it's doable in a few simple steps.
Step 1: Begin by combing a hold gel, like Vidal Sassoon's Mega Firm Hold Gel, through damp hair from root to tips. You will need more gel than normal (ignore the usual directions for a quarter-size amount), as you'll need hold to create waves this extreme. Use a liberal amount so that all of your hair is coated in gel. Be thankful that, unlike Lady Edith, you are not combing the precursor to hold gel — lard — through your hair.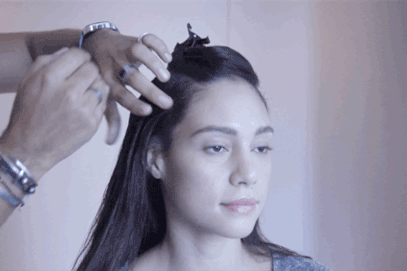 Step 2: Part your hair with a slight side-part. Creating the wave is a three-step process. Begin at the part and guide a fine-tooth comb to create the left side of the wave. Place a finger underneath the comb where you stop. This is where you will create the raised groove of the wave.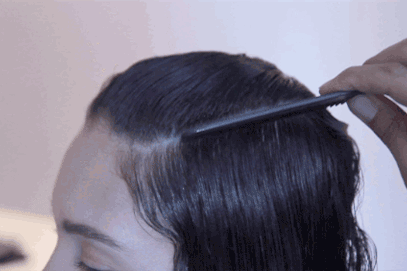 Step 3: To get into the groove, keep the finger from step two in place. Push the finger up slightly to create the groove. Guide the comb from the finger to the right side of the wave.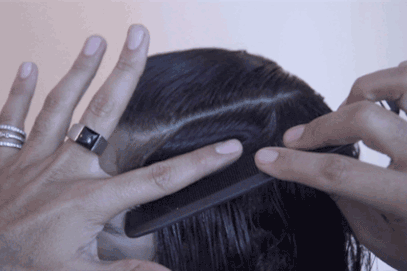 Step 4: Slide a clip onto the groove to keep it in place. Repeat steps two and three to create a head full waves around the scalp. If the hair starts to dry, add more hold gel.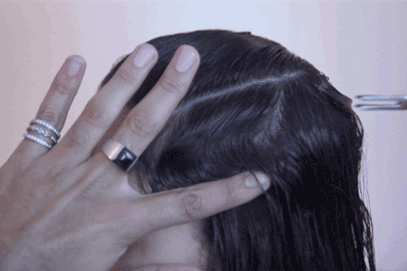 Step 5: Tie loose hair into a loose ponytail at the base of the neck.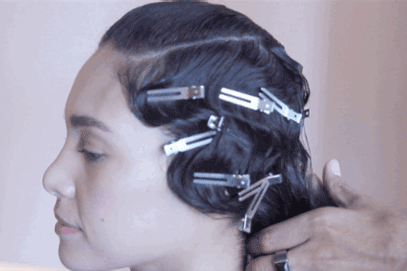 Step 6: Now sit back and wait for the hot-dryer time-machine to take effect. Next stop, Highclere Castle! Just kidding. This silver-fangled contraption is a dry-hair bonnet, which is a more modern-day version of the hair hoods of yore. Skervin bought his at Ricky's, but you can find them in multiple places.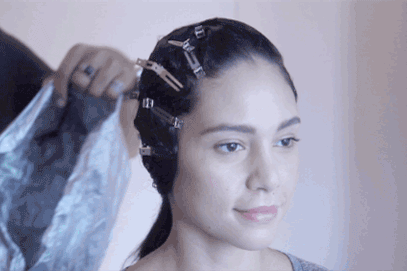 Step 7: Be careful to secure the dryer hood to your head or else this will happen.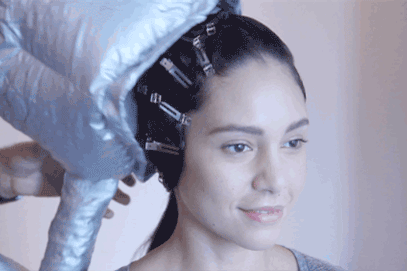 Step 8: Although you could use a diffuser to get a similar effect, Skervin advocates the dry-hair bonnet because it dries faster and more evenly. It also will dry the hair all over to get that "tight" texture of a marcel wave. The dry-hair bonnet attaches to your hair dryer to inflate with hot air, as seen here. Blow on low heat.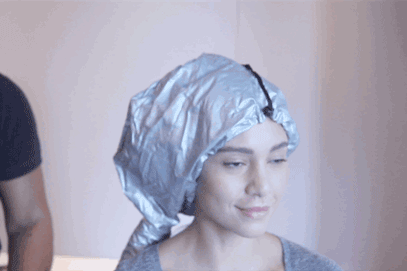 Step 9: Sit back and wait 10 to 15 minutes for hair to dry and set. Just enough time to brainstorm some new newspaper-column ideas to send to Gregson.
Step 10: Remove the hair bonnet and the clips. Take one portion of the ponytail and twist into a small bun at the nape of the neck and secure. Repeat with with the other portion of the ponytail.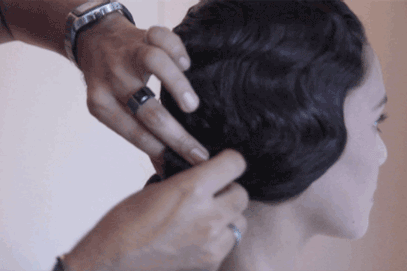 Step 11: Slide an Art Deco–inspired clip, such as this one by Erickson Beamon for Beauty.com, into the hair.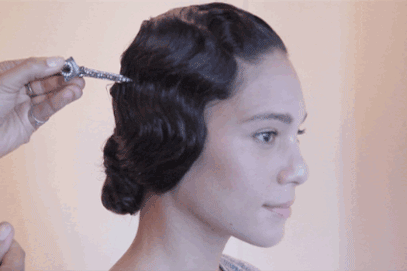 Step 12: The final look.