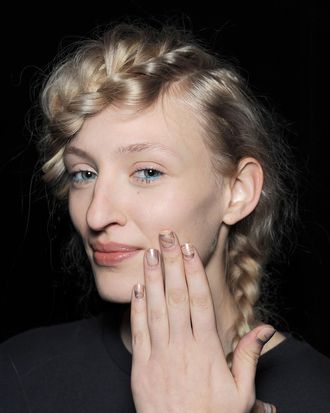 For this backstage beauty GIF, Katie Jane Hughes, global color ambassador for Butter London, played chemistry teacher to create a marbelized effect on nails.
Backstage at Creatures of the Wind last week, Hughes used the molecular properties of water and nail polish to her advantage to create a swirly design that she then "lifted" out of the water. Like snowflakes, "each nail was different." Hughes taught us the steps that went into creating these marbelized nails.
Step One - Hughes gave each nail a nude base coat of either Trollop or Teddy Girl.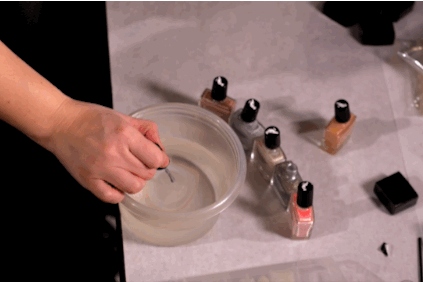 Step Two - Hughes added two drops of five colors (Diamond Geezer, Billy No Mates, Yummy Mummy, Pearly Queen, and Posh Bird) into a bowl of room-temperature water. The colors mimicked the color palette of the collection.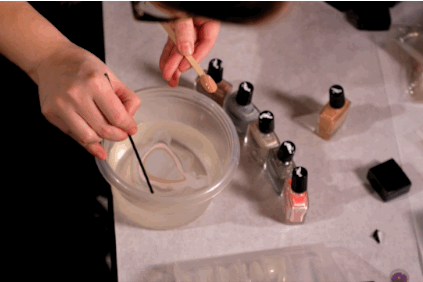 Step Three - Using a fine-tip stick, Hughes swirled the nail polish dots twice. Very quickly after, she dipped a nail into the center of the swirl and gently lifted the nail to capture the design. And ta-da!