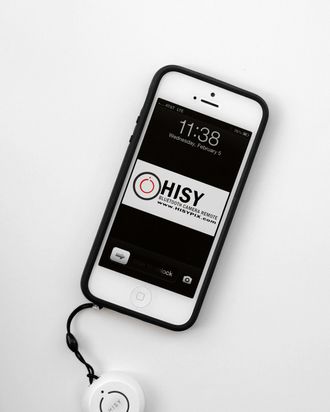 Photo: SABINA BONVILLAIN Photography
Gone are the days of straining your arms and tilting your head from side to side to take a selfie: Thanks to HISY, a tiny Bluetooth-controlled device, you can take pictures and record videos of yourself, your friends, parties, vacations — all from a distance. So come prepared, and never again let the perfect selfie moment slip away.
HISY, $24.99 at HISY Pix.