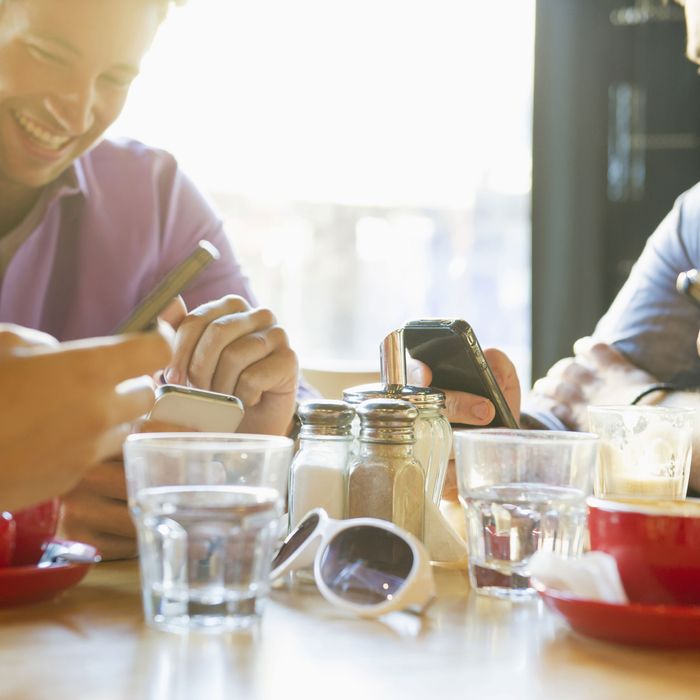 Photo: Dave and Les Jacobs/Getty Images
Good afternoon, here is something called BroApp. It's an automated texting service aimed at bros who wish to deliver automated affection to their girlfriends. A busy bro with a full, busy life and swell activities and swell friends doesn't have time to text his girlfriend, does he? She's a pretty demanding lady, isn't she? Save your worries for your sports or whatever, bros: BroApp will automatically send sweet text messages to your girlfriend throughout the day. BroApp even provides helpful suggestions so you don't have to bother your brain about what constitutes an sweet, endearing lie.
In what ways will BroApp improve your stock? The founders told Evan Selinger for Wired that the user will be "maximizing" their relationship because the receiving party will "perceive her boyfriend as more engaged."
The commercial for this newfangled relationship-aid even suggests a variety of old-fashioned monikers for your honey: for example, "sweet pea" or "fluff muffin." These, as well as the suggestion of "Germaine Greer" as one of the fake contacts in the ad, bolster the optimistic hope this is a hoax.