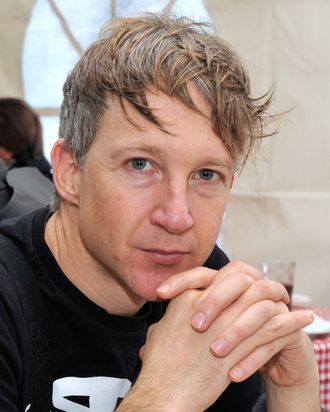 Photo: The Image Gate/WireImage
LONDON — Dazed Group — the British publisher of Dazed & Confused and AnOther Magazine — is trying to make life a little bit easier for independent bloggers. Today the company announced an initiative to help bloggers find financial support by putting them in touch with advertisers.
In a conversation with Diane Pernet during London Fashion Week, editorial director and publisher Jefferson Hack described an initiative called Other Mode, which has "soft-launched" but will be made official very soon, that aims to "support independent bloggers and independent media." He explained that "it's our way of raising the game … using our advertising sales resources and our team to make sure that the independent press can get the financing and support that it needs to stand proud and stand strong. It's our way of uniting the independent press and creating a service in the back end for advertisers to be able to reach those that are best-in-class."
"Independent bloggers have the advantage over everyone else," Hack said, referring to the fact that unlike some magazines, they're not beholden to brands and sponsors. "In that they're able to have their passion [and] their personal angle, but also really play outside of the politics of the industry and the advertisers."
The slogan "Declare independence" was on the wall behind him during the announcement, which can't have been coincidence. Since i-D sold to Vice Media in 2012, Dazed & Confused is one of few independent fashion magazines in the U.K. So it seems that OtherMode is part of a larger initiative by Dazed to champion impartial journalism — but how effectively they will be able to connect bloggers with advertisers, only time will tell.