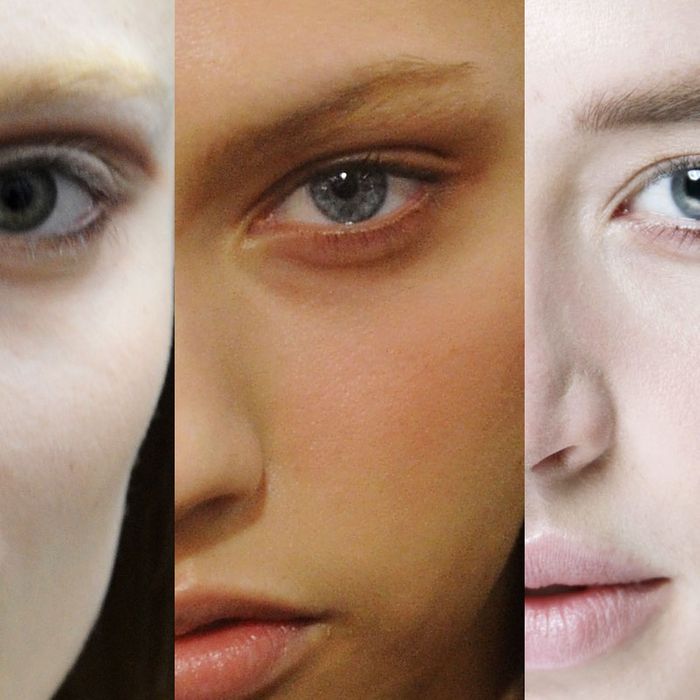 Photo: Getty Images, Imaxtree
This Fashion Week, mascara was a bigger no-show than Kanye. In addition to the nude beauty trend on runways this season, mascara wasn't a part of the beauty looks at Alexander Wang, Marc Jacobs, Prabal Gurung, Proenza Schouler, Vera Wang, Zac Posen, Altuzarra, Derek Lam, Tory Burch, Thakoon, or Jason Wu.
But, just as video killed the radio star, can runway beauty kill mascara, the one product omnipresent in most people's makeup bags? To find out, the Cut asked the runway makeup artists what this lack of mascara means for regular consumers, if anything.
Diane Kendal for NARS Cosmetics: "I feel not doing mascara always makes it looks more modern. As soon as you apply mascara, it looks more pedestrian."
Lynn Desnoyers for MAC Cosmetics: "I think that when you are not putting so much emphasis on your eyelashes, it allows you to have something more present on the eyebrow. But let's not kid ourselves: Most girls will at least want to curl their eyelashes. [Laughs.]"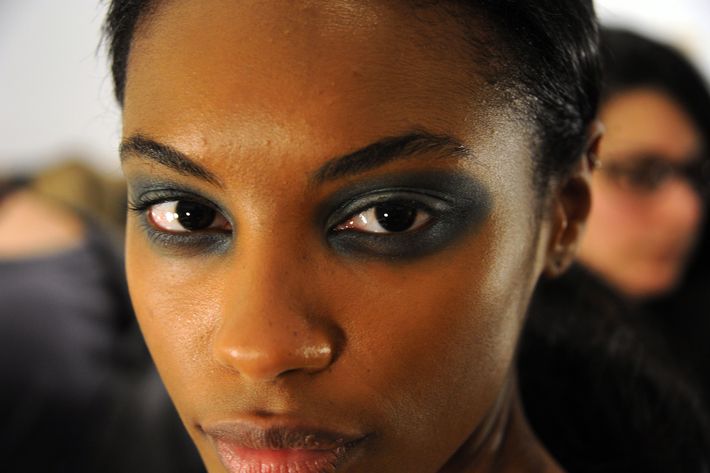 Kabuki for MAC Cosmetics: "It means that aren't really any rules. People of my generation thought they had to have mascara to look presentable. I think now people are thinking, Maybe I can have the other makeup and skip the mascara. For me, I might use a little cream contour in the crease so I might not need the mascara. Or if I do an eyeliner, I might not do mascara because there is a nice line there so you don't need both. I think people are more willing to experiment now more than 10 years ago.
Lucia Pieroni for Clé de Peau: Oh, ignore it. I think it's such a personal thing. I never wear mascara, normally; I can't be bothered. I think women can look great without mascara. I think a good way to challenge that or try and do that type of look is to do brow, like a light, taupe-y brow and curl your eyelashes, so they're up but not flat. Some women get stuck in that black-mascara thing, which can be quite hard. You discover a different shape to your eye when you don't wear mascara. If you curl and do mascara, your eyelashes take up most of your lid. Whereas when that's not there, and they are straight, you have this Nefertiti-like lid. You can do a soft, smoky eye and no mascara, and it's quite beautiful. For the average woman, trying a light brown (if you feel you have to have it) might be a compromise. It's always about experimenting.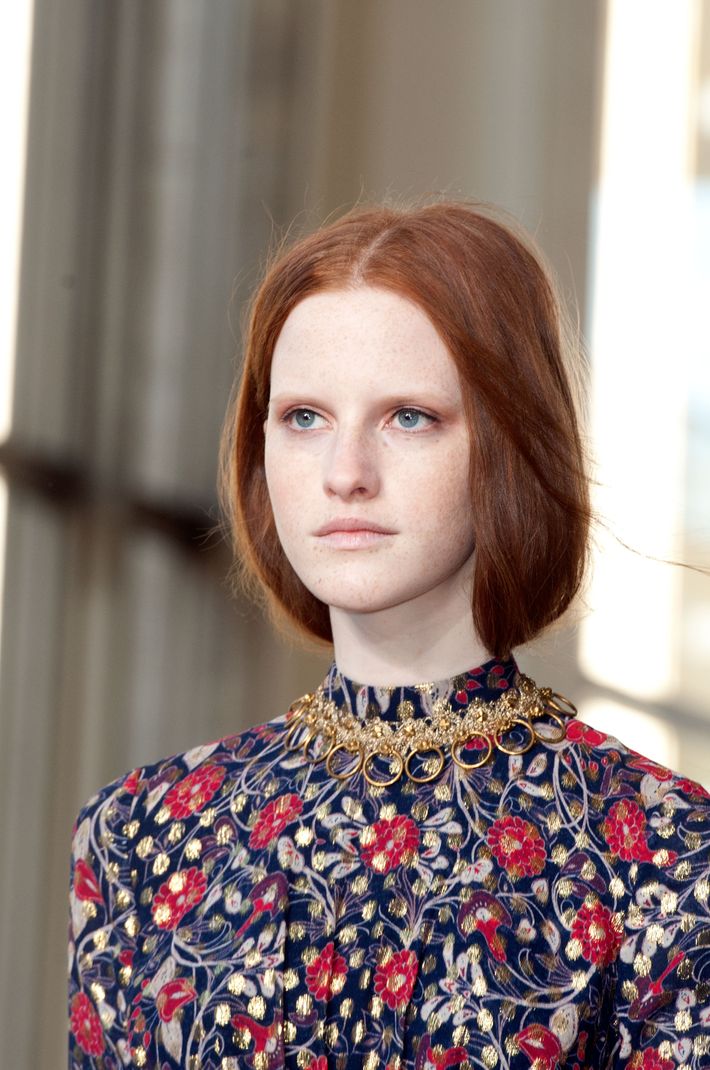 James Kaliardos for NARS Cosmetics: Real women are so attached to mascara. Sometimes when you take away the mascara, it does soften the eye. But it can be an habitual thing to think you always need it. It does look great to not wear mascara and wear lipstick, or play with that idea that you are taking it away. If you are doing a lighter eye or medium eye, no mascara looks softer and your eye looks flatter, which is interesting. You can emphasize the brow or a cheek and a highlight. A softer eye can sometimes be a great option. Girls sometimes think they always have to do a sexy, dark eye. Sometimes it's more sexy and more open: It lets you in and lets the viewer in to your face, if you don't do dark eyes and mascara.
Dick Page, global artistic director for Shiseido: Nothing on the runway means anything for the ordinary consumer. If they have any sense, they'll only do what appeals to them. I mean, we shouldn't take it seriously — it'll just be washed off on the taxi on the way to the next one. I actually don't often use mascara myself. Sometimes it depends on the photograph and light, and you want to do something where the eye looks more bare. Just don't do something because you've always done it. That's when makeup gets boring. Think about what you're doing and why you're doing it.