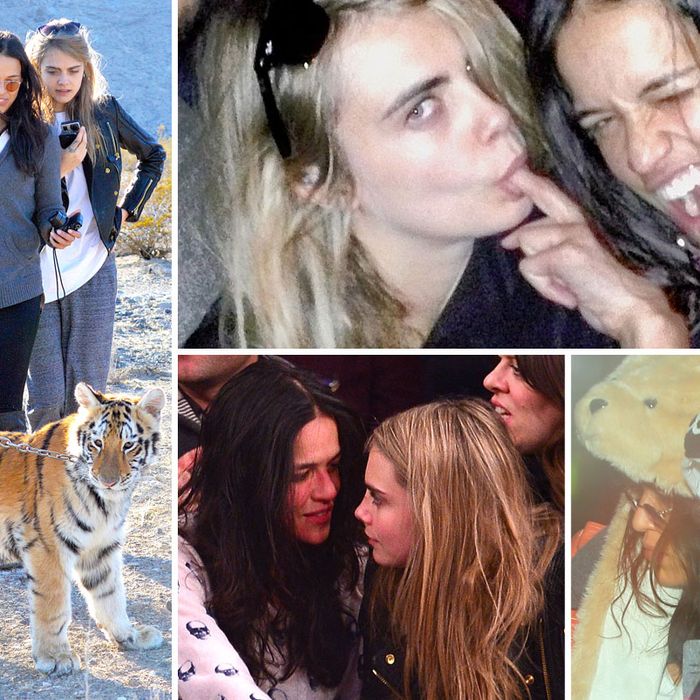 Is supermodel Cara Delevingne dating actress Michelle Rodriguez or are they just super-touchy friends? Hard to say! There has only been one sketchy report in the U.K.'s The Mirror "confirming" the relationship, which Rodriguez's rep has since denied. And although the two look pretty cozy, Delevingne will kiss and cuddle basically anyone who is beautiful, female, and famous. Do we have to care whether the two have DTRed, as long as they stay this fun and photogenic? And why is there no word for the female equivalent of a bromance? Relive the whirlwind, maybe-romantic camera-love-fest in our slideshow timeline.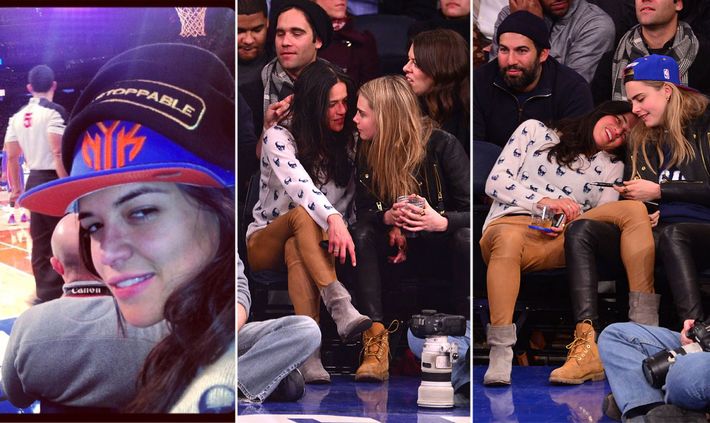 January 7, New York
Michelle and Cara endear themselves to fellow basketball fans by licking each other and blowing e-smoke rings at a Knicks-Pistons game.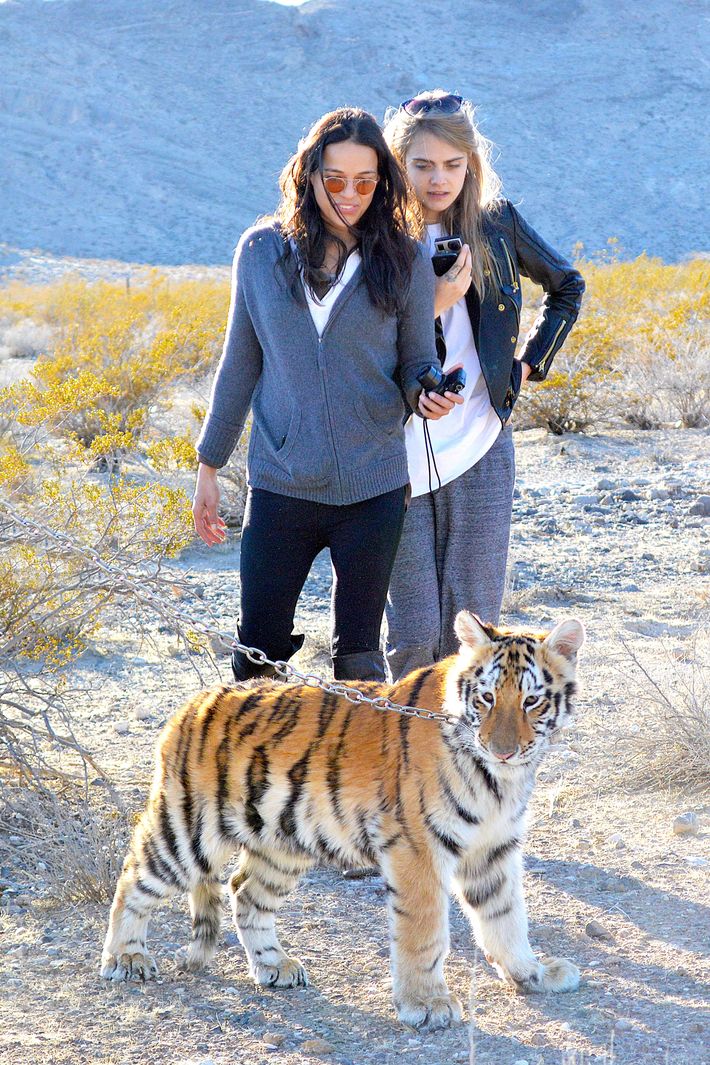 January 14, Big Cat Ranch, Nevada
Michelle and Cara play with baby tigers.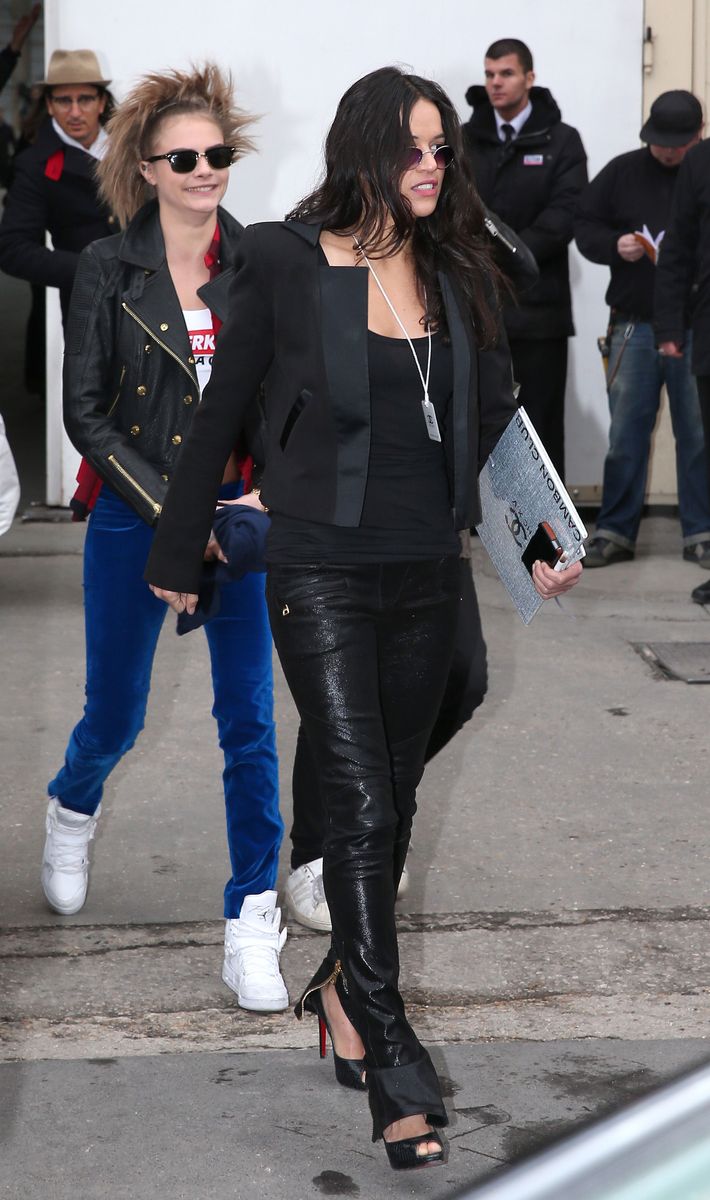 January 21, Paris
Michelle and Cara start drinking in the car after the Chanel show, where Cara wore a wedding gown.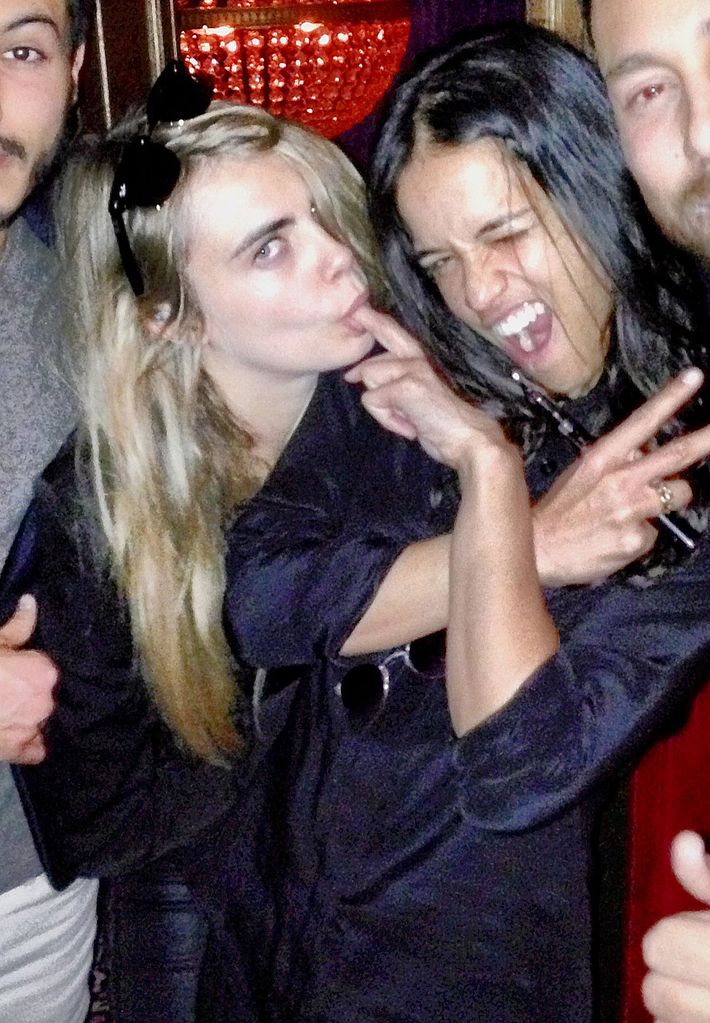 January, Paris
Cara samples Michelle's finger.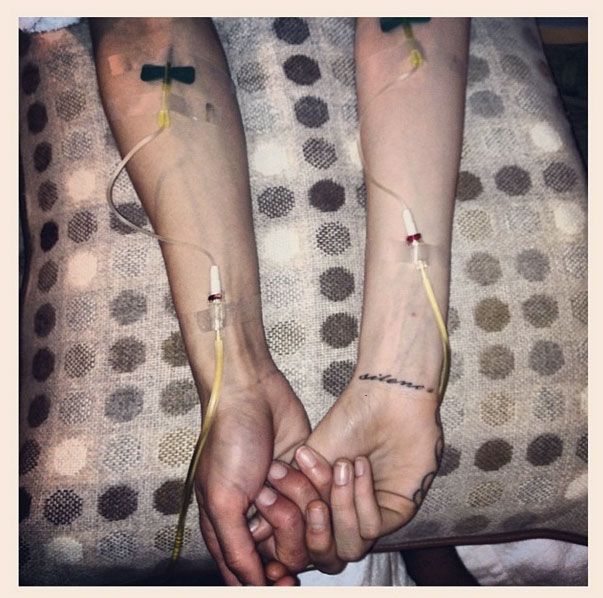 January 24, London
Michelle holds Cara's hand during simultaneous intravenous vitamin infusions — a hangover cure.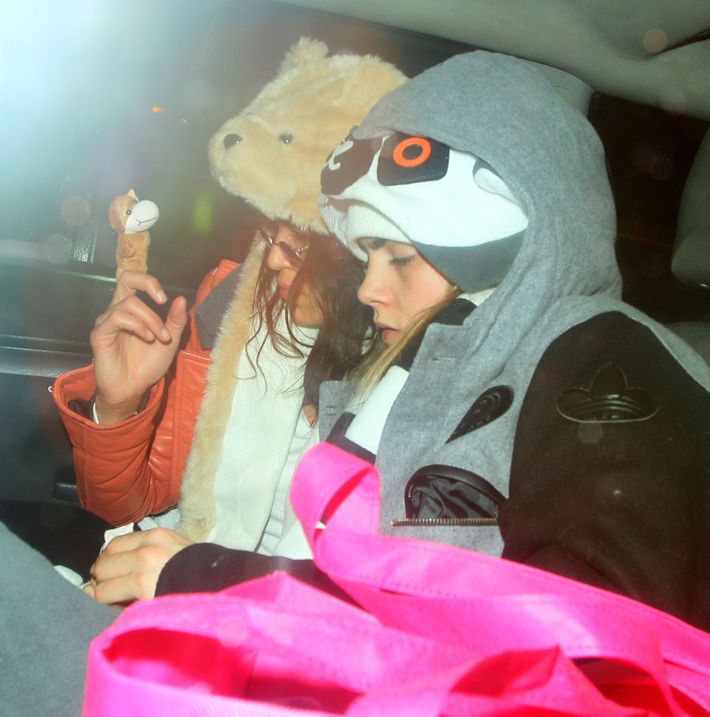 January 25, London
Michelle and Cara dress up as baby tigers for Cara's sister's bachelorette party.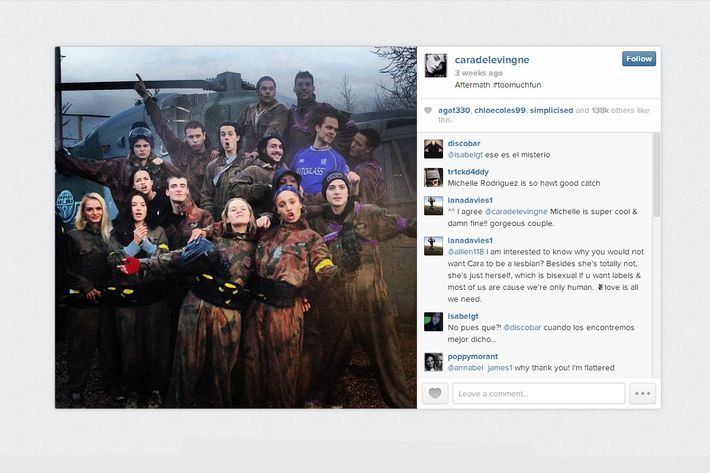 January 27, Cobham, United Kingdom
Michelle and friends go paintballing for Cara's birthday, which was in August.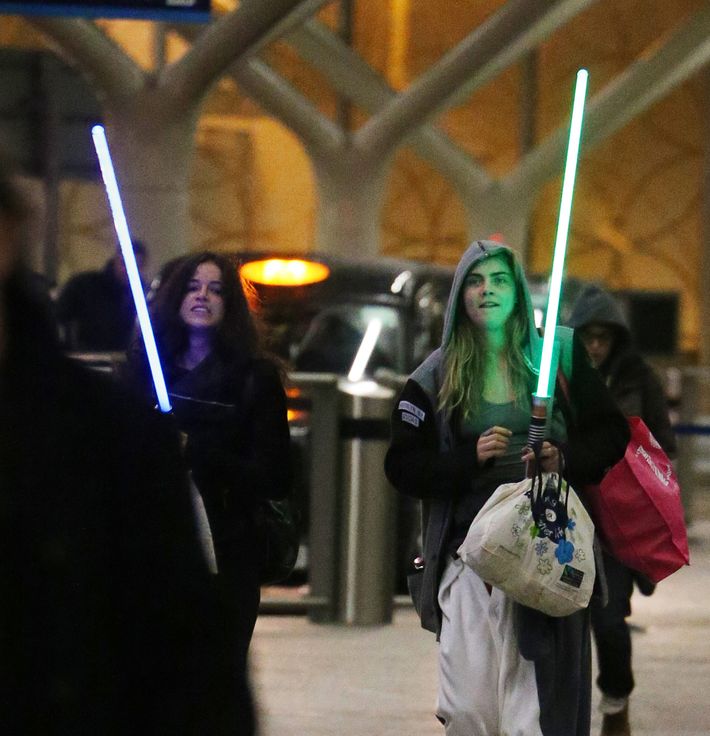 January 28, London
Michelle, 35, and Cara, 21, duel with lightsabers inside Paddington Station.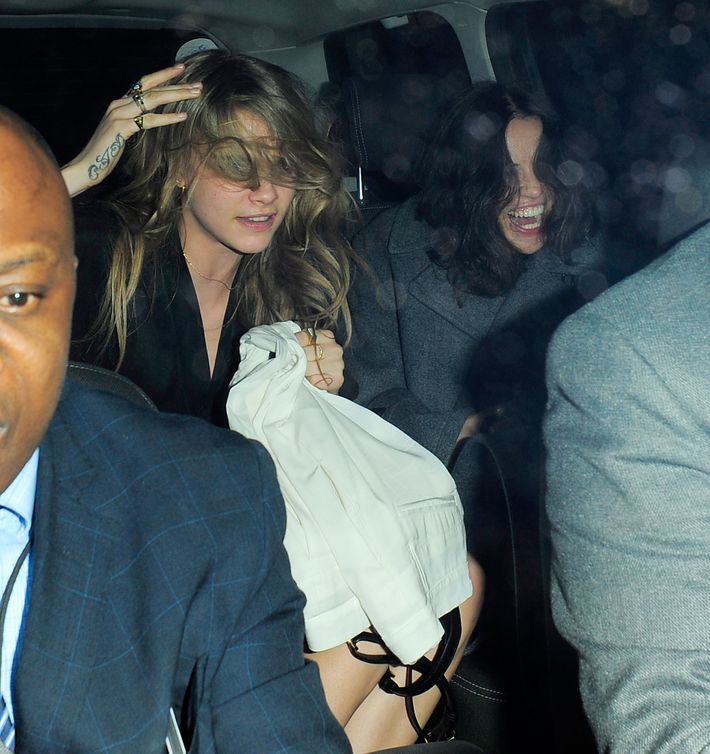 February 19, Milan
Cara carries Michelle's pants for her.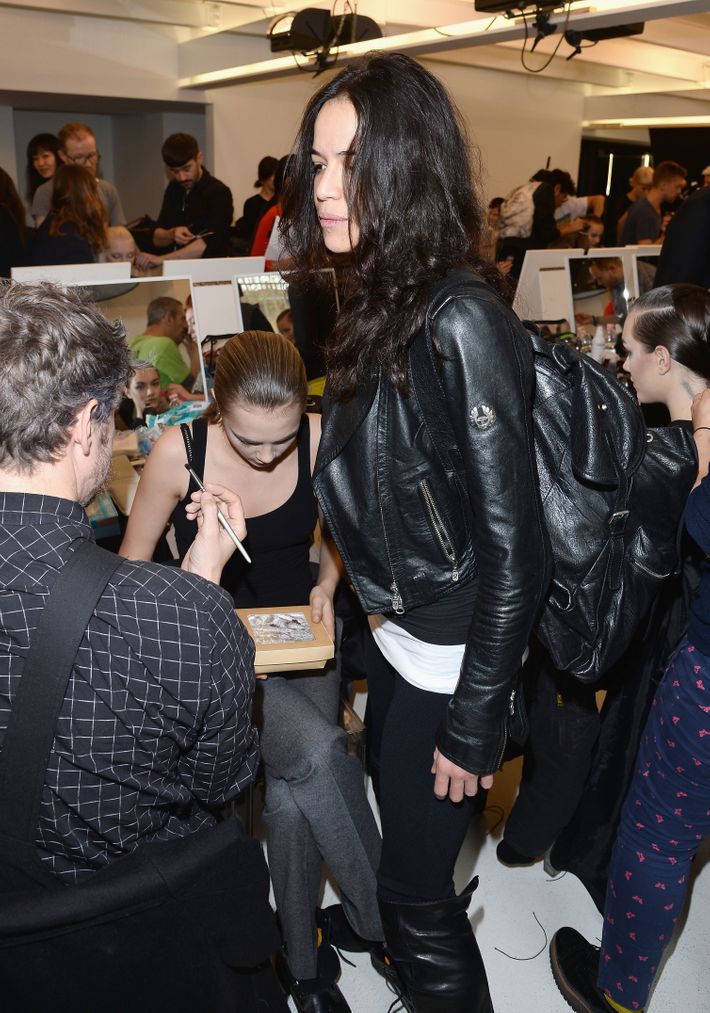 February 20, Milan
Michelle guards Cara backstage after her Fendi show.