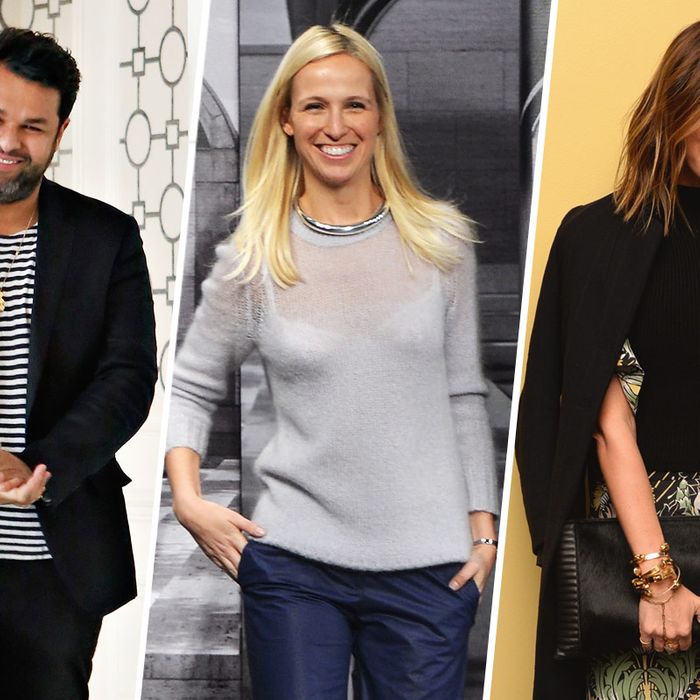 Photo: Slaven Cindy Ord/Getty Images; Vlasic/Getty Images; Andrew H. Walker/Getty Images
The CFDA/Vogue Fashion Fund has announced the 10 designers who will show at the "Americans in Paris" showroom during Paris Fashion Week. According to a release, they will take over a showroom at Le 8 Valois from March 1 to 3, and show off their collections to the international fashion crowd (and hopefully enjoy a sweet trip to Paris).
The group, comprised of CFDA alums, includes Greg Chait of The Elder Statesman, Ryan Lobo and Ramon Martin of Tome, Wes Gordon, Jennifer Fisher, Marc Alary, Richard Chai, Misha Nonoo, Juan Carlos Obando, George Esquivel, and eternal fashion darlings Maxwell Osborne and Dao-Yi Chow of  Public School.