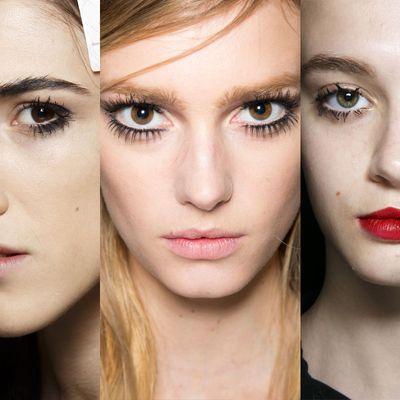 In New York, runway beauty was all about taking things away. Colors were muted, mascara was nonexistent, and hair was undone. But in Milan, it was all about adding things. Stylists used water (or K-Y Jelly?) to create shower-drain hairstyles, and half the girls in the Prada show got a red lip. But perhaps most puzzling, several runways featured a Tammy Faye–level of mascara to create deliberately clumpy eyelashes.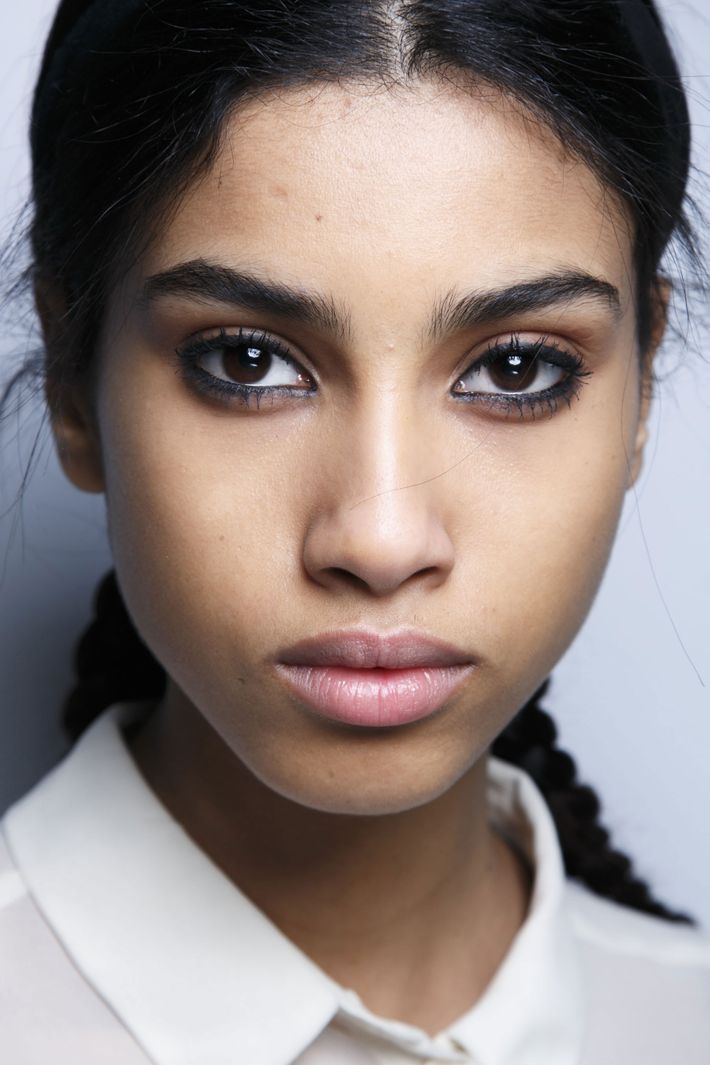 Makeup artists justified the blobby mascara as a means to either deconstruct a look — or to inject it with a hint of rebellion. At Missoni, makeup artist Lucia Pieroni used it to round out the collection's "morning-after" vibe. At Gucci, Pat McGrath liberally used it to create a Britt Ekland–inspired rocker-girlfriend look. At Prada, McGrath gave a handful of the models an "off-duty" ballerina look, with muted-red stains and irregularly coated, spidery lashes. In New York, Dick Page used the heavy mascara to evoke a badass attitude for ninja girls at Marc by Marc Jacobs.
So, if runway beauty is any indication, this fall, you'll face a decision: to go basic, bare, or blobby with your lashes. If you choose bare, at least a how-to video won't be necessary.