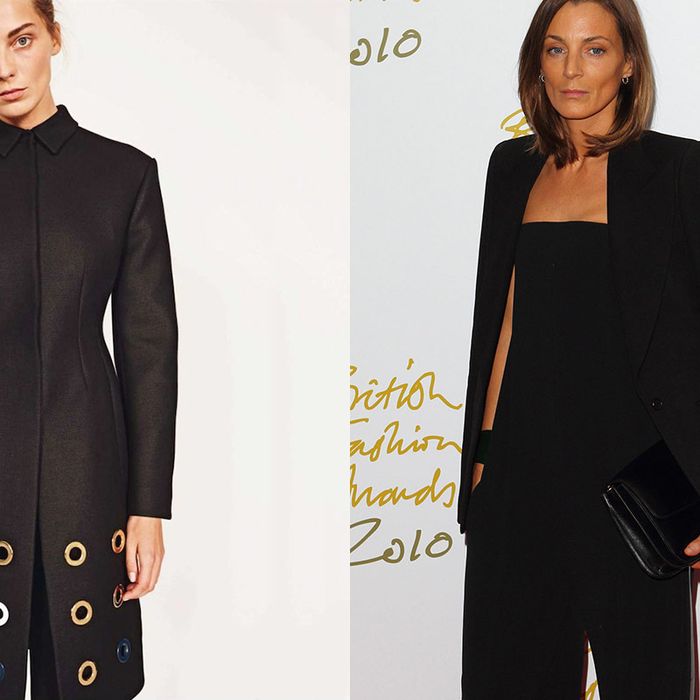 Photo: Juergen Teller for C?line, Mike Marsland/WireImage
Take a close look at this spring/summer 2014 Céline ad. Is there something familiar in those  cheekbones, that equine nose, that intelligent, challenging, yet shy stare? That's Phoebe Philo starring in her own ads for Céline! Just kidding, it's Daria Werbowy, Philo muse, model, and virtual twin.
Is it just us or are the two of them literally turning into one another? We've noticed that Werbowy has borne a strong resemblance to Philo (it's human nature to love the familiar) since her first Céline ad in 2011, but now the two have fully become one.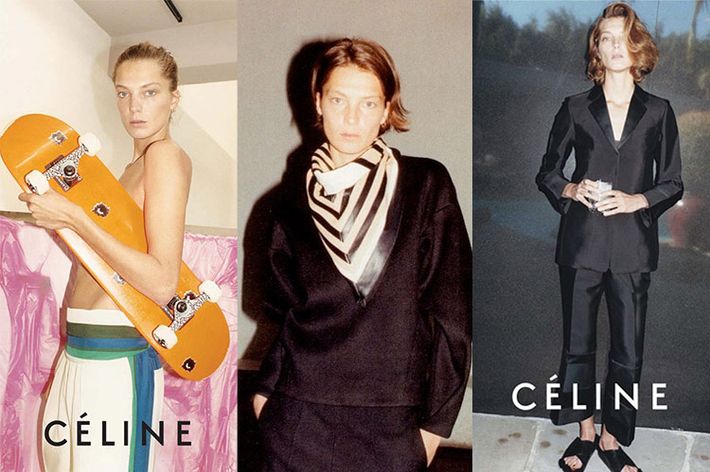 So is this narcissism or proof a successful muse-ship? If it's the latter, we can't wait to see how Cara Delevingne and Karl Lagerfeld start to resemble each other.