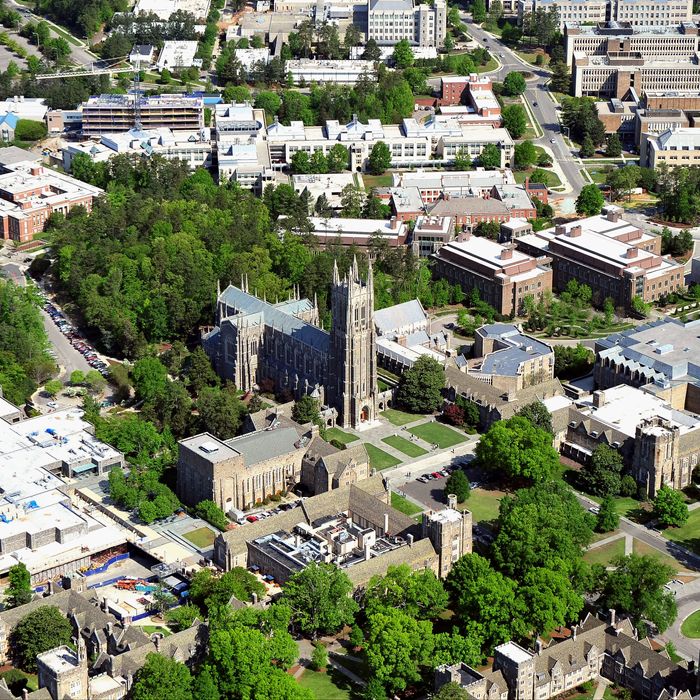 Photo: Lance King/Getty Images
In the grand tradition of Karen "Fuck List" Owen and that sorority sister who had sex with Steve Aoki, Duke University has named its latest sacrificial sex-positive woman. Well, technically they've changed her name. But it's safe to assume everyone on campus knows who the "freshman pornstar" is since she was profiled in the campus newspaper last week. According to her Duke Chronicle tell-all, Laura*, stage name Aurora*, is a bisexual, feminist, Republican (but really more libertarian) women's studies-sociology double major who got into porn to pay her exorbitant private-school tuition. As a result, she's much more at home in "Pornland," Los Angeles, where she flies during school breaks for shoots, than at Duke, where classmate and avid porn-watcher Thomas Bagley outed her to the brothers of a fraternity he was rushing. Laura told the Chronicle:
"I feel like girls at Duke have to hide their sexuality. We're caught in this virgin-whore dichotomy," she said. "Gender norms are very intense here and I feel like that's particularly carried out by frats. I think that being a woman at Duke is extremely difficult. I think that being a sexual woman at Duke is extremely difficult."
It hasn't gotten any easier since the story — which wrongly accused Laura of being naïve and carrying designer handbags, Laura claims — blew up on the school's anonymous campus message boards. "At Duke, I can't be who I want to be," she told the paper. "I really wish I could just do porn and pay for my college and not get s—t from people and just be respected as a human being, but clearly that's not going to happen." Maybe, like, Oberlin could petition for her transfer?