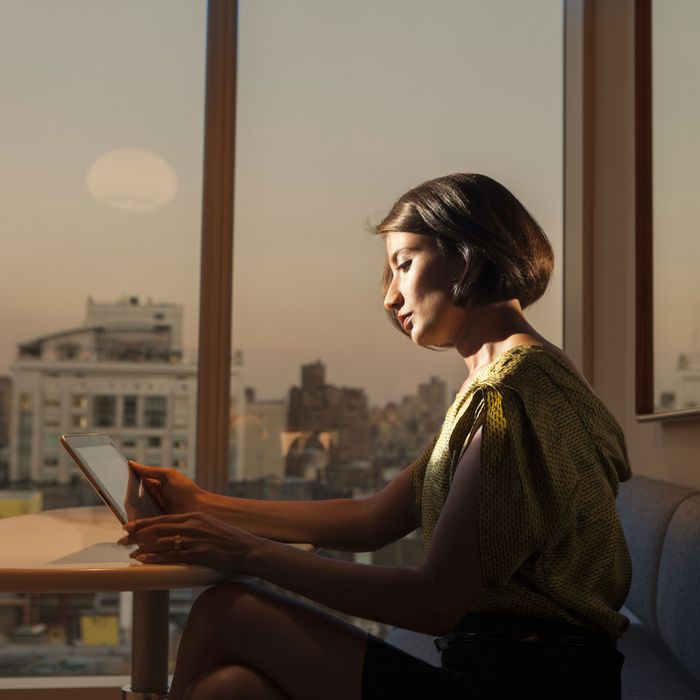 Photo: Tooga/Getty Images
While right-swiping your way around Tinder or ignoring inane messages on OkCupid, have you ever thought — scarcity! I'm sure you have. Did you know that's an economic principle? I'm sure you did. Following this train of thought, Paul Oyer, an economics professor who specializes in labor economics, argues that online dating is a crash course in basic economic principles.
In Everything I Ever Needed to Know About Economics I Learned From Online Dating, he uses the online-dating marketplace as an extended illustration of economic principles. For example, "romantic unemployment" will occur if everyone gets too picky about whom they date. Also, as Oyer explained in a Q&A with LearnVest, a little lying is only natural:
Economists think of lying as a rational thing to increase utility, or happiness … Even if you're determined to be 100 percent honest when setting up an online profile, you should expect that your competition is fudging the truth. It comes back to a theory called "cheap talk," which is a branch of game theory. This framework considers the potential conflict between a party's own preferences and the person he or she is trying to attract, to analyze when (or if) it's sensible to hide information or lie. This could take the form of a dater misrepresenting himself online, or an executive sugarcoating things to boost their stock prices.
A conclusion that would make the jackass-douche-bag half of an Econ 101 class yelp with glee.