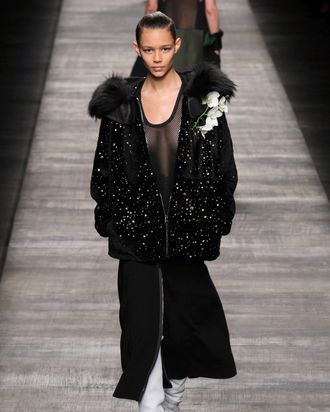 You can always count on Milan Fashion Week to bring decadence to the table in unusual ways. Already this week, many gold leathers and lamés, sequins, and furs have popped up. Here are all of our favorites thus far.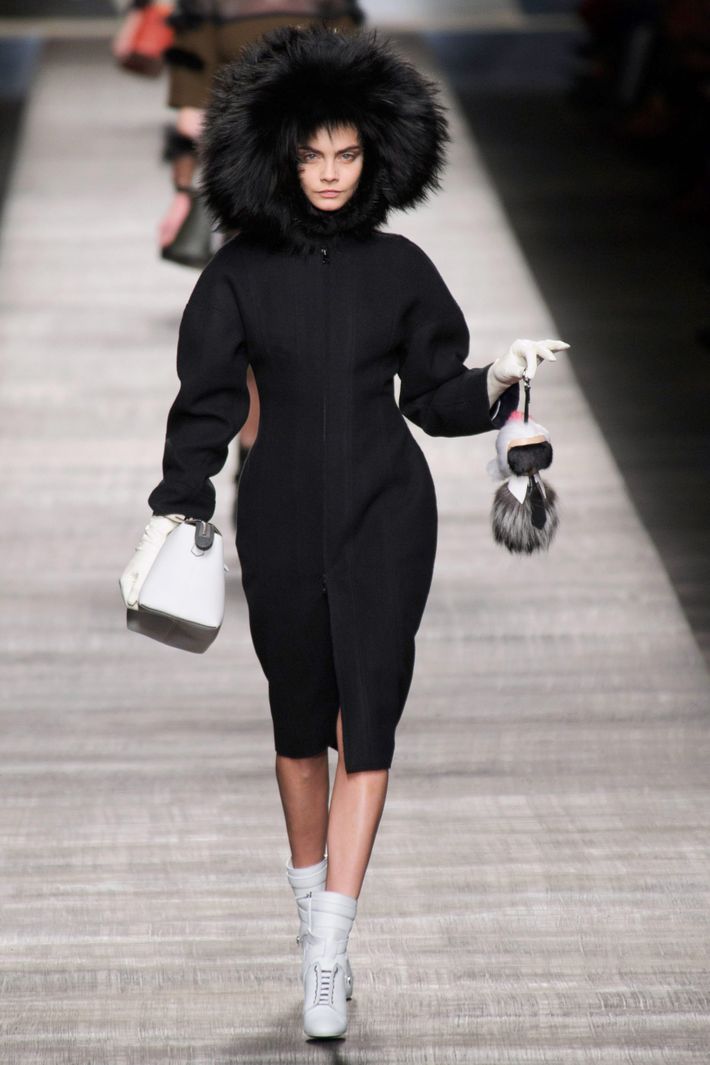 1. There was Cara Delevigne opening at Fendi, her iconic brows encased in a ring of fox fur while she swung a Karl Lagerfeld fur pouch that quickly became the most Instagrammed moment of the week (so far).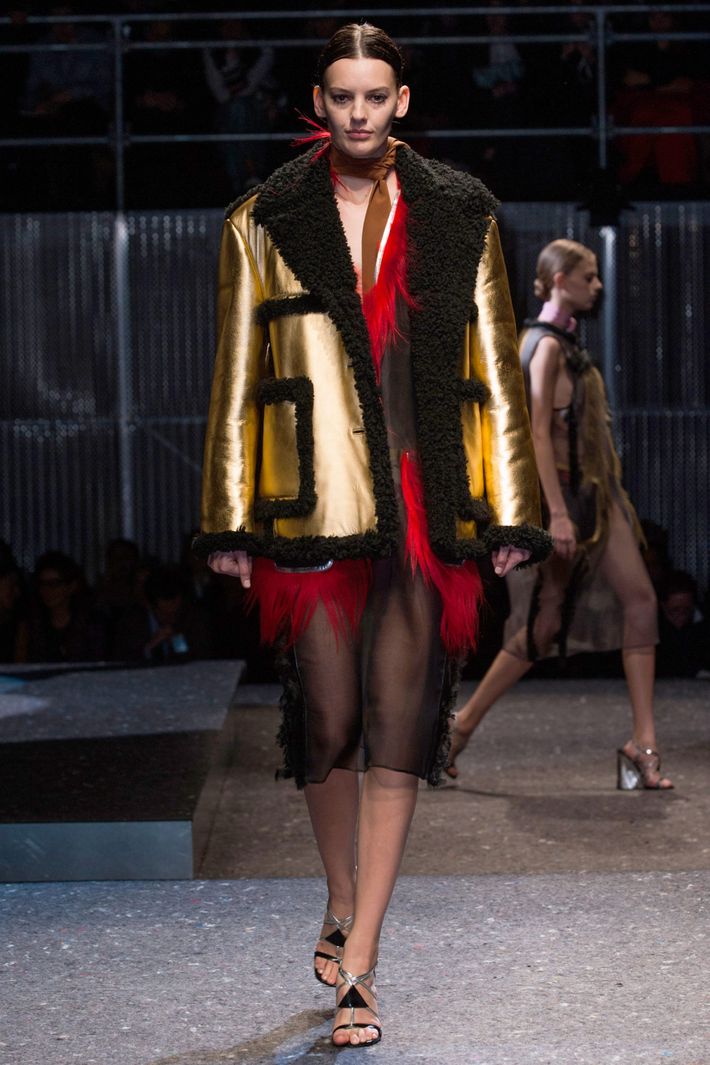 2. Notice the tufts of shearling spilling out from under panels of gold leather at Prada, solidifying shearling as a major trend for fall 2014. Even better, the organza silk dresses sported racing stripes of shearling. This look even had lipstick-red goat hair peeking out from underneath.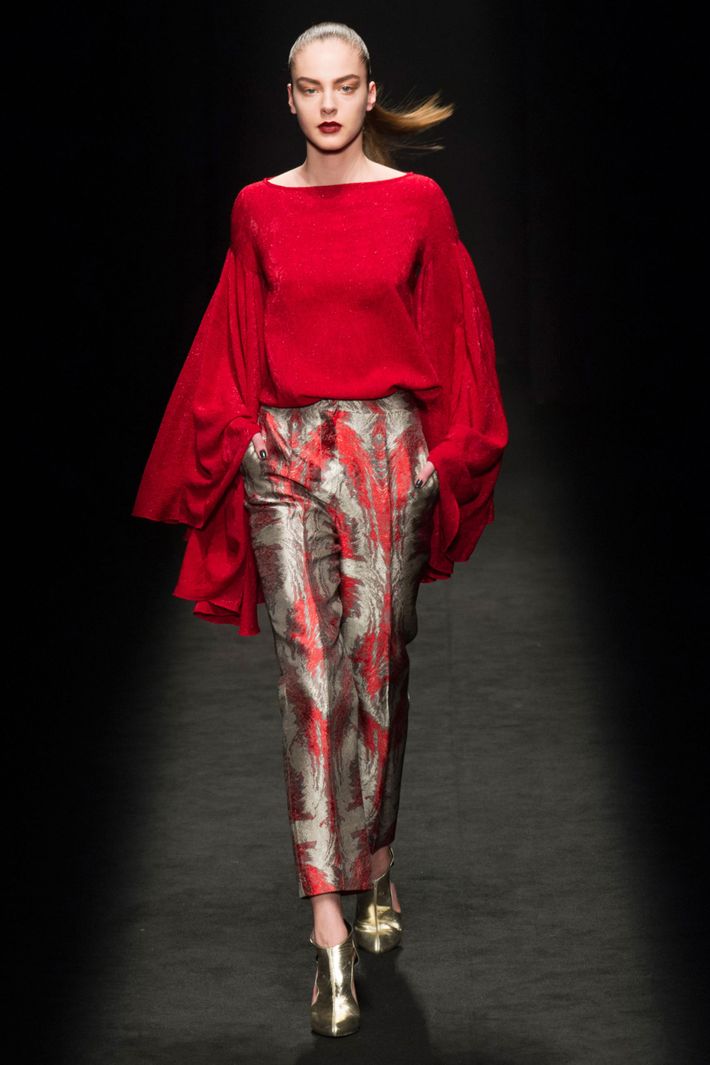 3.  We loved how these jacquard trousers at Byblos — topped with a flame-red knit with overflowing fountain sleeves — looked simultaneously majestic and relaxed.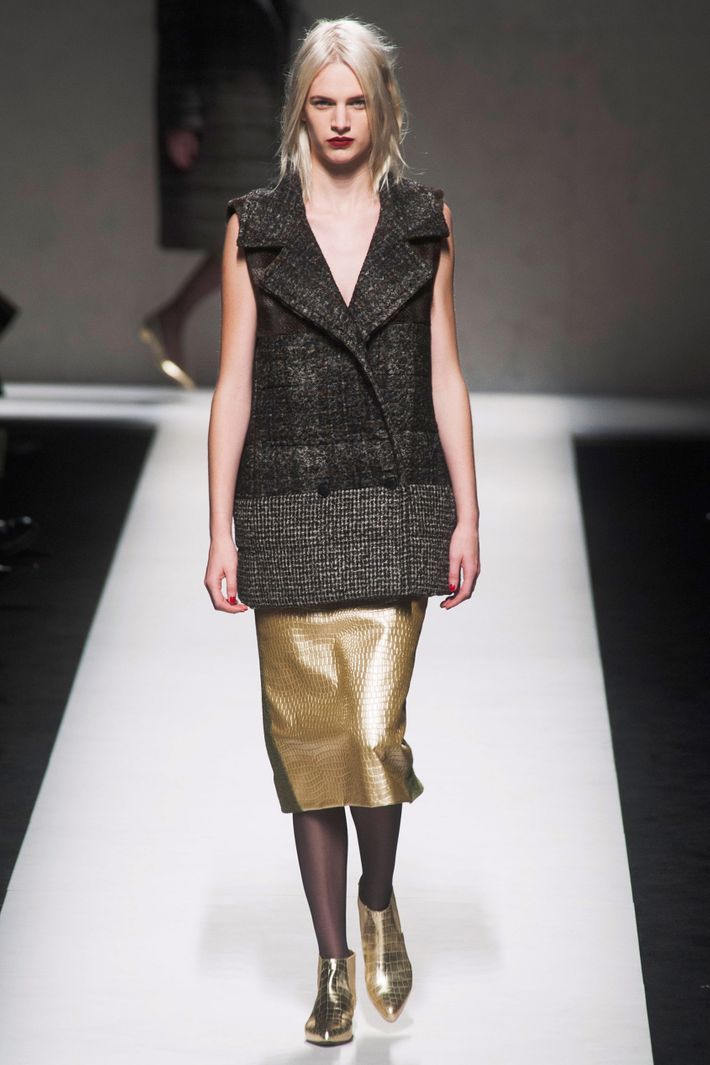 4. At MaxMara, substantial shapes and structured wools were offset with metallic leather skirts.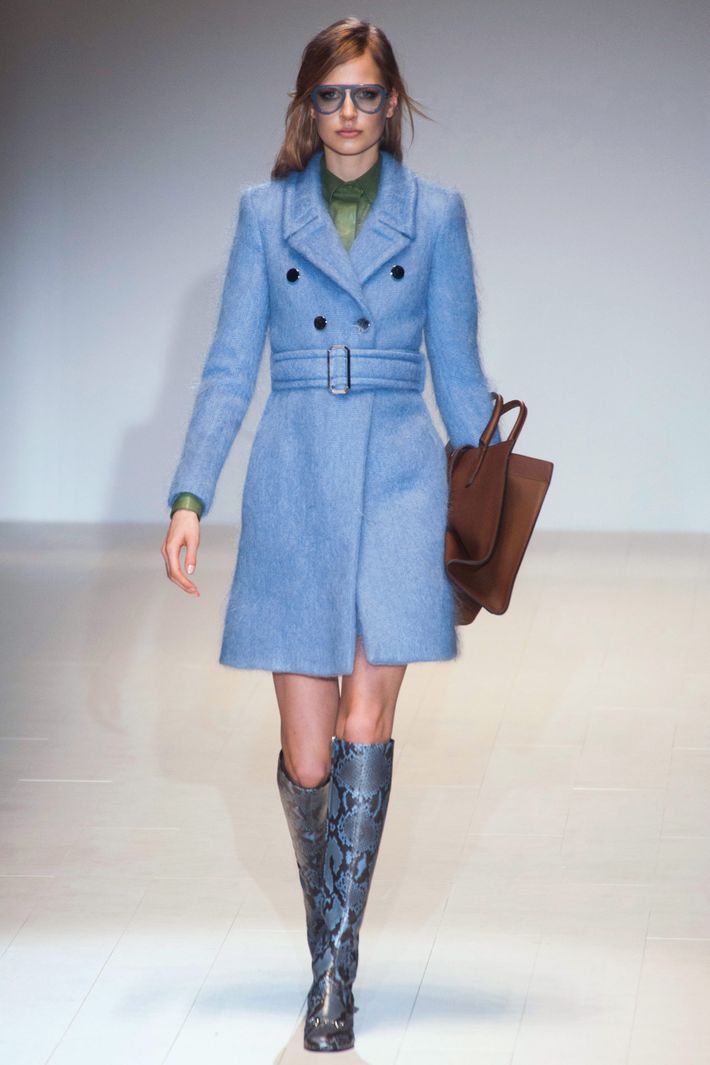 5. Gucci seemed to riff on an early '70s moment, but we loved this dreamy mohair trench that softened the sexy collection.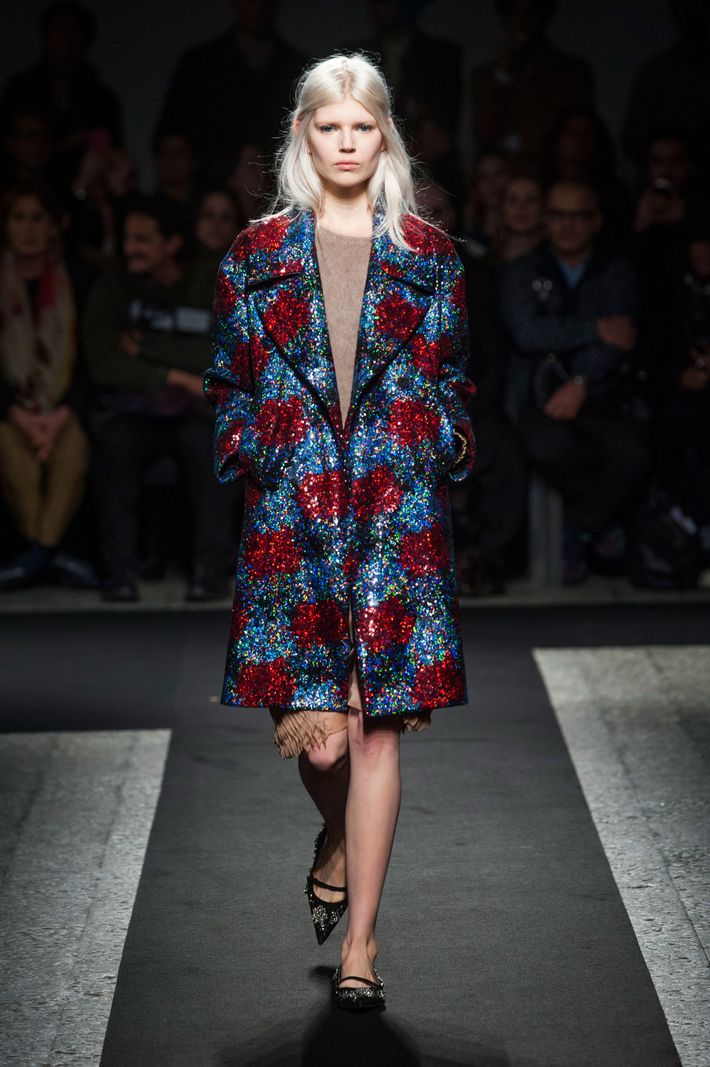 6. At No. 21, Glittering sequin skirts and separates opened the collection, but it was this first look — a glittering sequin floral-print coat — that seemed like the strongest takeaway.