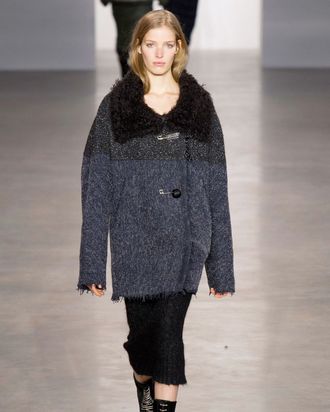 The last day of New York Fashion Week kicked off with strong-shouldered power-suits in white and cool gray at Ralph Lauren. Then came J. Mendel and Calvin Klein, with their breakdown of '90s minimalism, followed by threeASFOUR, which presented a futuristic collection heavy on crisp winter whites. But it was at Marc Jacobs where the trend of space-age futurism was sealed. Click on to see all of our favorites from the last day of NYFW.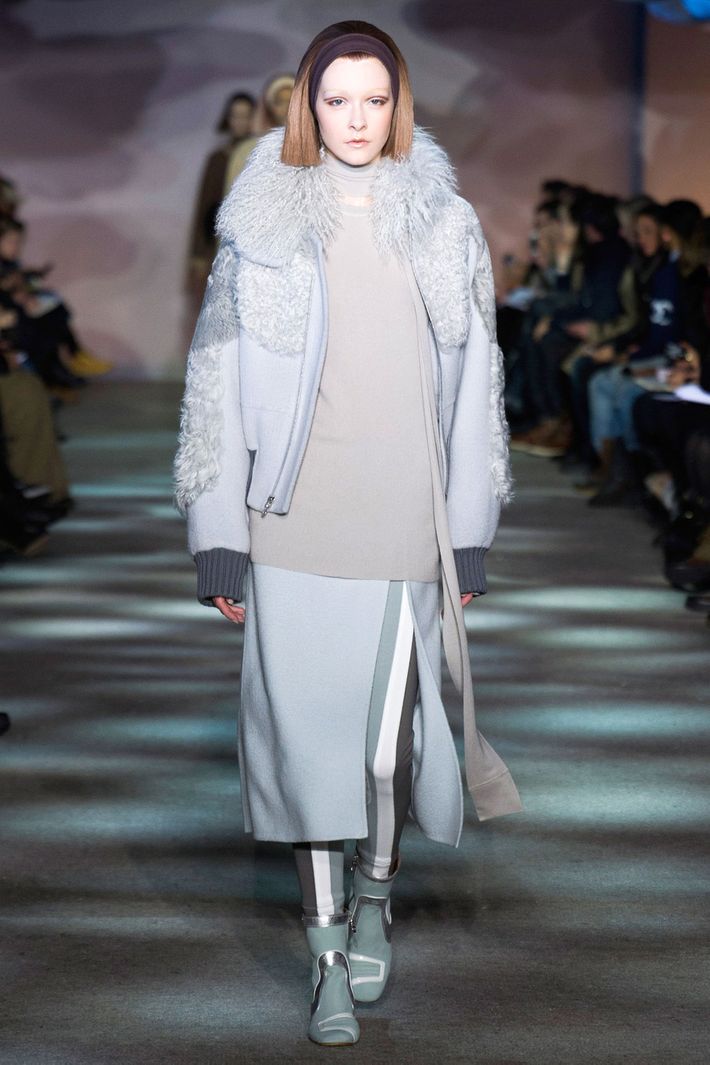 It was unclear whether it was a utopia or dystopia that Marc Jacobs conveyed — a creepy, spoken-word soundtrack by Jessica Lange signalled the latter — but the clothes itself were a warm and inviting collection of modish, simplified separates in neutral tones that hinted to life on some distant space station.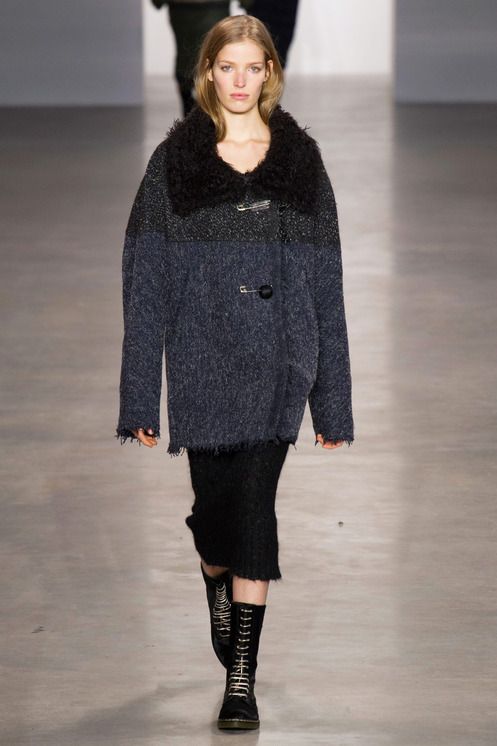 Calvin Klein presented a collection that riffed on many themes of the '90s (other than the brand's traditional minimalism). Black combat boots with white contrast laces gave way to ladylike shapes, but the runway was dominated by grungy textures of matted mohair and raw-bouclé tweed.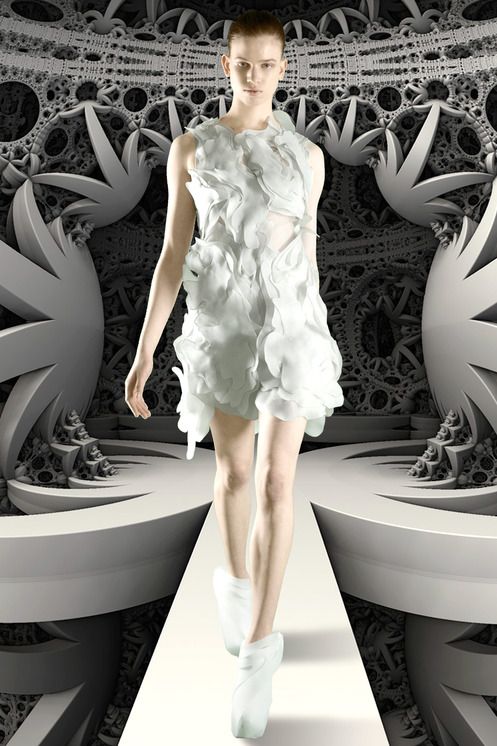 ThreeASFOUR did not disappoint with a spacey futuristic collection of all-white looks. Our favorites were the mille-feuille white organza dresses in stranges shapes that gave off an unusual cloud-like effect.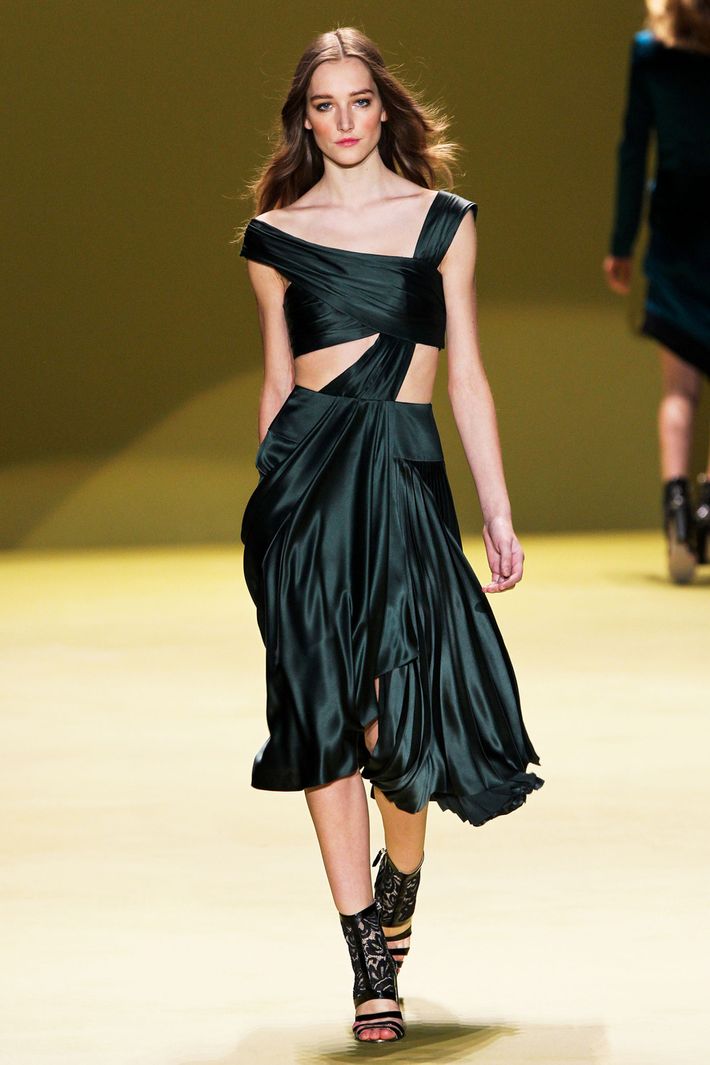 Gilles Mendel of J. Mendel is known for his fur and evening gowns  and on Thursday he presented a collection of maroons, deep greens, and grays. Our favorite was a dripping, hunter-green charmeuse dress draped in an unusual way around the bodice.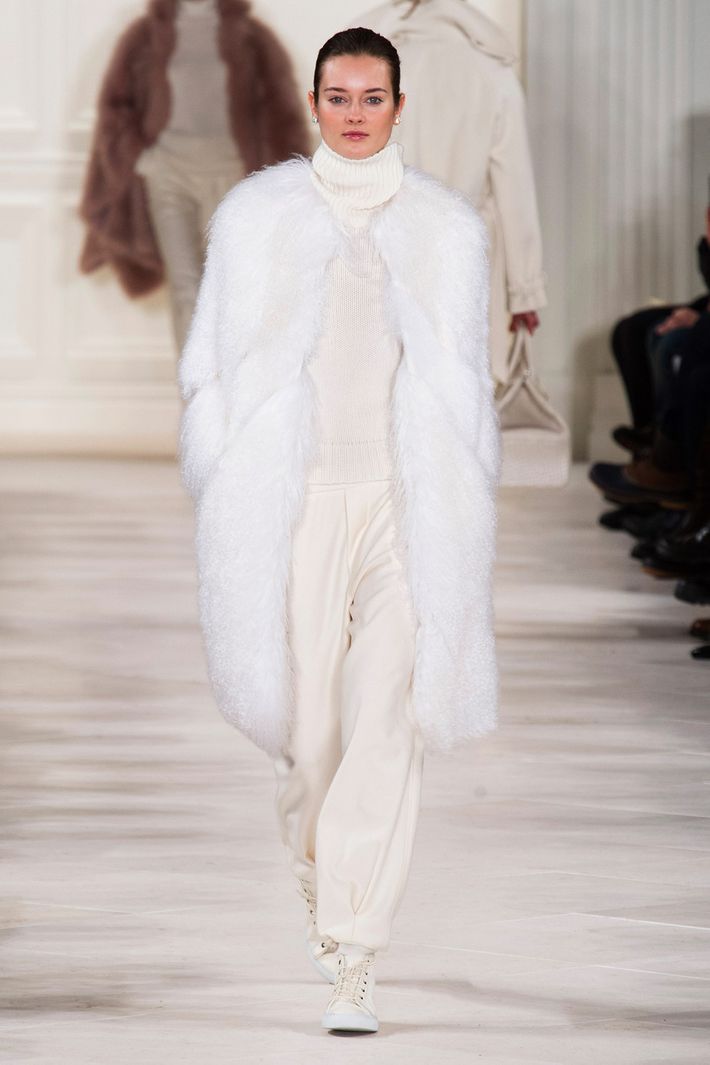 Ralph Lauren was a wash of pale neutrals, offset with mauves and pinks. The first looks were reminiscent of early '80s power-dressing, and made all the more improbable and luxurious in winter white.