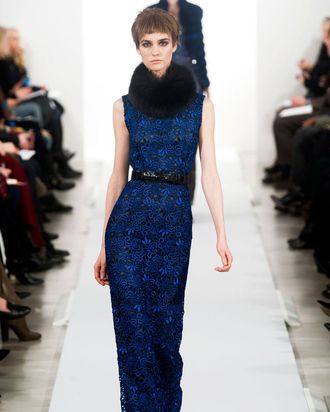 Photo: Alessandro Lucioni/Imaxtree
With only two more days of shows, Tuesday did not disappoint, kicking off with Rodarte's childhood-nostalgia-themed collection, which boasted a shoulderless fuchsia-glitter coat collared with gray shearling, among other sci-fi things. Then there were fluid, simple separates at Wes Gordon, '90s minimalism at Narciso Rodriguez, and many exquisite eveningwear options at Jenny Packham, Naeem Khan, and, of course, Oscar de la Renta. Below, our top picks of the day: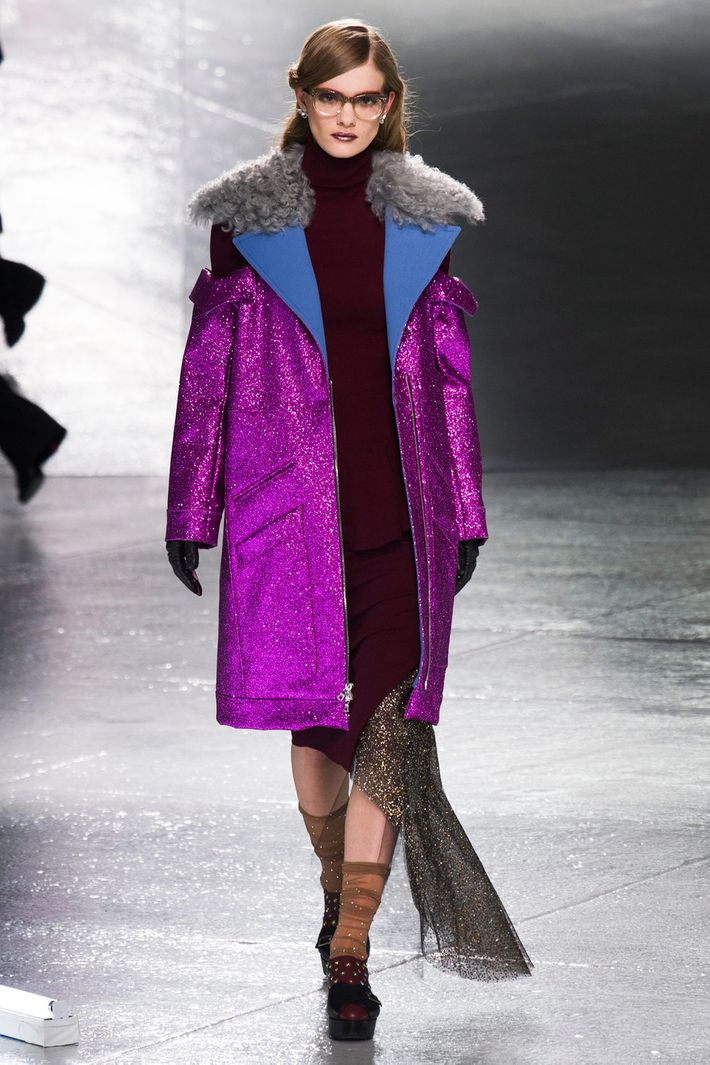 At Rodarte, fuchsia glitter was offset by severe '70s collar in gray shearling. The coat itself was shoulderless, an editorial touch that we couldn't help but applaud as extravagantly strange.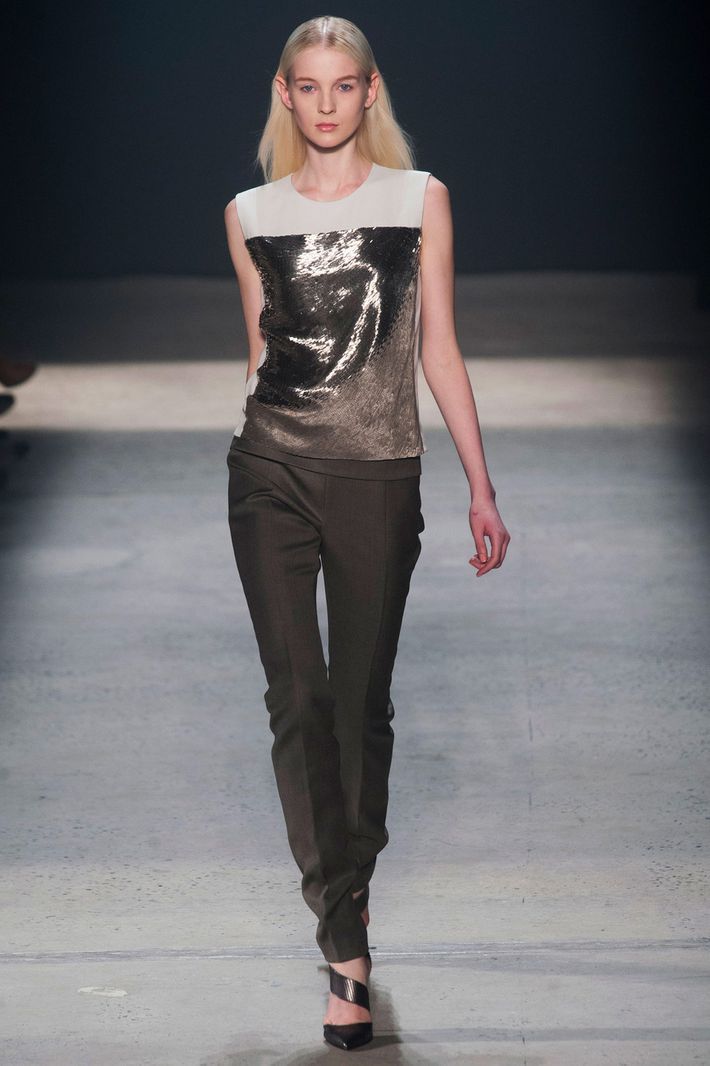 And at Narciso Rodriguez, '90s minimalism was felt in full force, specifically in the coats, simple silks, and asymmetric shapes. But the second-to-last look featured basic sateen trousers paired with a crepe shell embroidered with rectangular silver paillettes — a dramatic but still simple touch that we appreciate.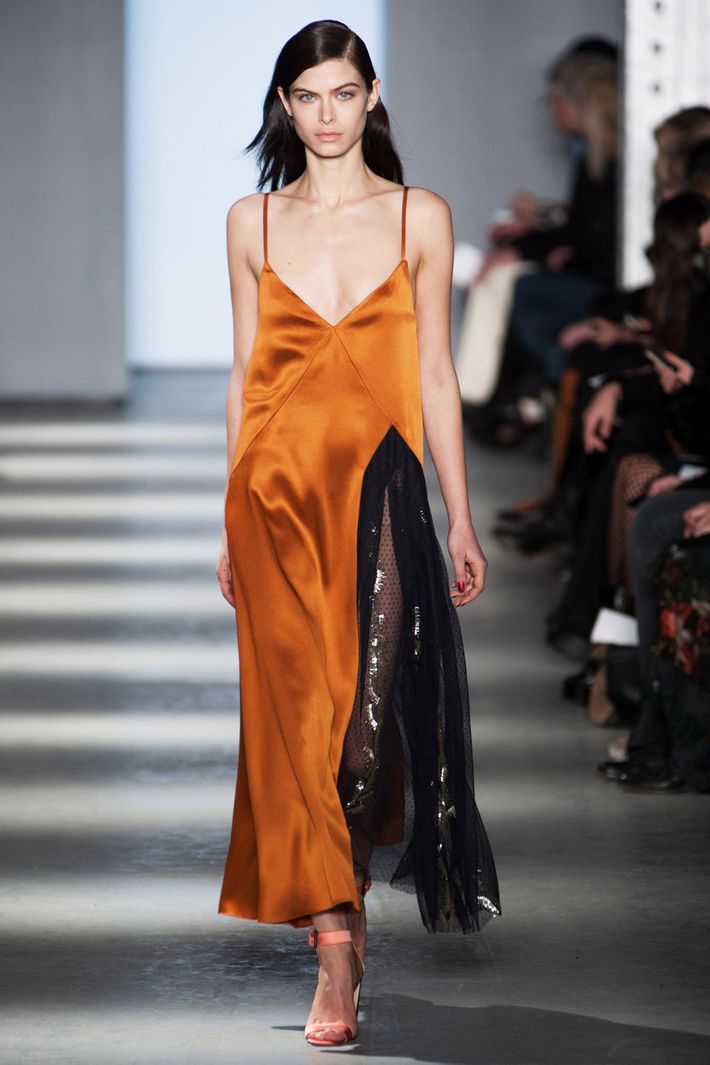 Speaking of simple, Wes Gordon presented a measured collection of simple separates, but aside from the luxurious textures, it was the rich maroon, ice blues, and persimmon that caught our attention. Here, a satin dress featuring a plunging V-neck and sporting a spangled black-chiffon insert on the side.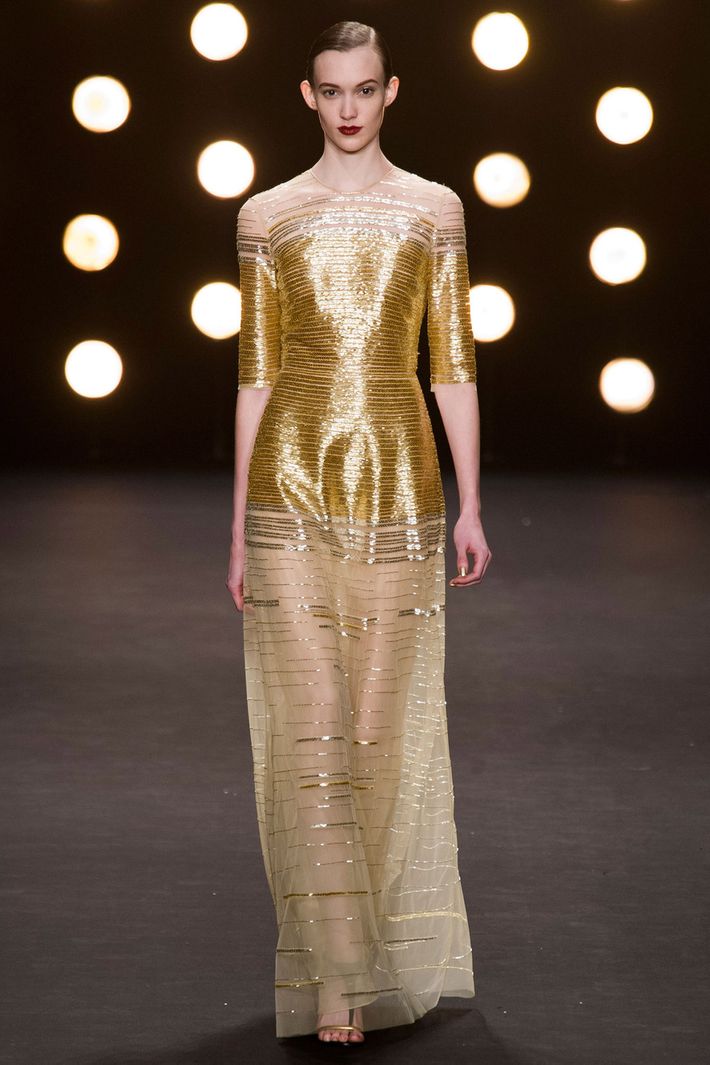 At Naeem Khan, ribbons of gold lamé were seemingly woven into Champagne organza, creating a simple but fresh red-carpet-worthy look.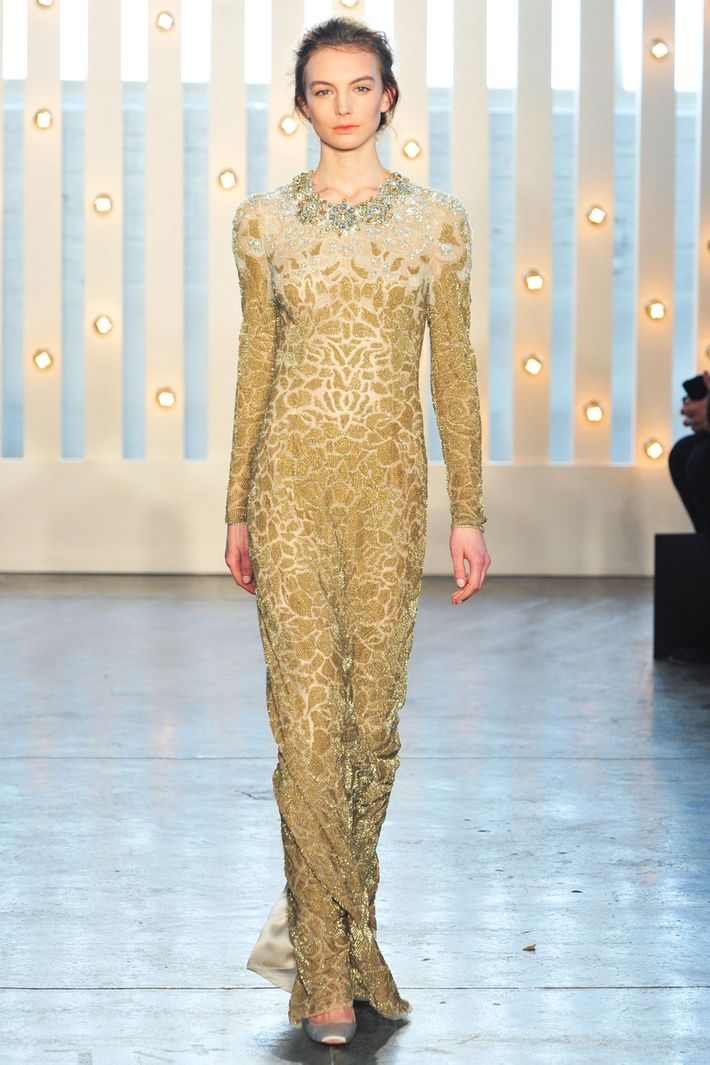 Then at  Jenny Packham, a dripping bias-cut dress was heavily embellished with gold beading and threadwork to create a dress that might be too lavish for even the Duchess, if that can be imagined.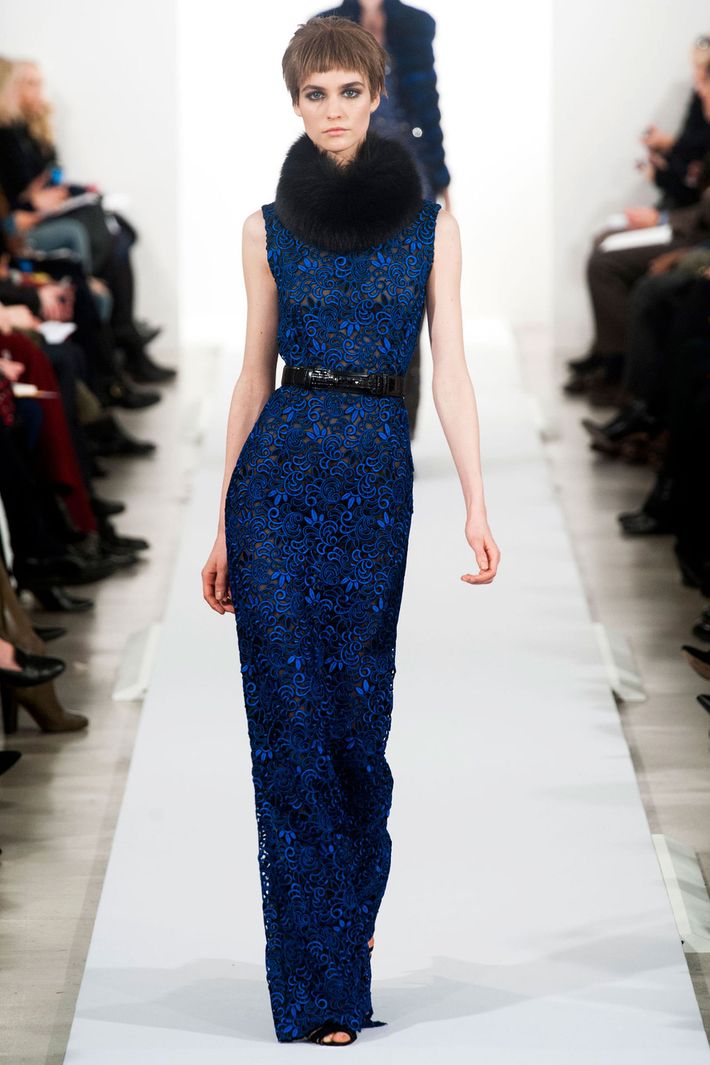 At Oscar de la Renta, there were too many standout evening gowns to choose from, but perhaps that's why we gravitated to the overall simplicity of one column gown made of blue guipure lace that was belted just so.