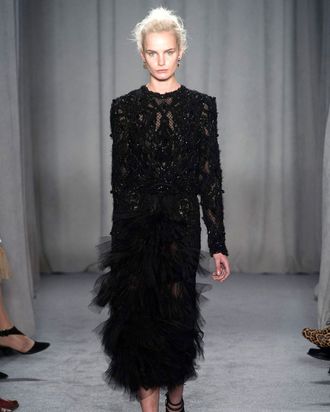 Yesterday had us thinking about practicality. Perhaps it's because we're looking for fashion that's actually wearable, or because we are beginning to piece together which shapes and silhouettes will be on the streets come fall.
Michael Kors started the day, showing easy, luxurious clothes we'll want to wear — followed by a sensible collection from Reed Krakoff. But by day's end, we saw dazzling prints and patterns in exciting long and short silhouettes at Proenza Schouler. There's certainly plenty to work with for the season to come. Here, the top five looks from the day.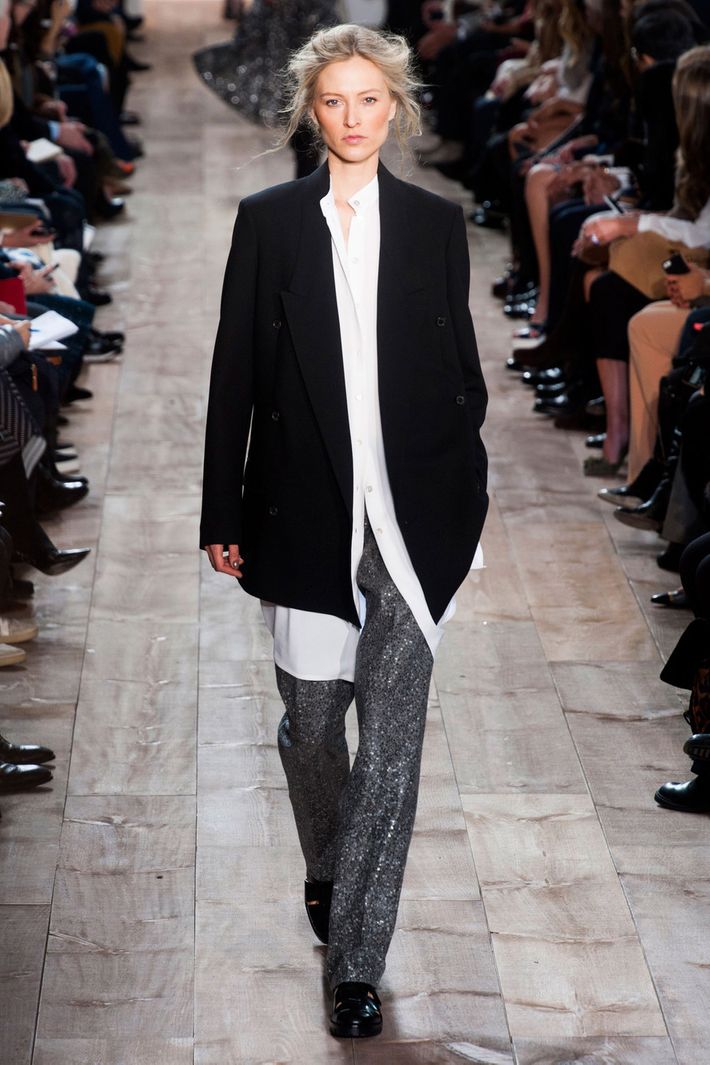 Michael Kors always does fall well — but today, the chunky, oversize knits and lush furs were among the highlights. He is known to update the essential classic pieces in a woman's wardrobe, and this long black blazer and tunic-style blouse, worn over a relaxed silver sequin pant, made for a covetable exit. It looks slinky and subtly sexy. Consider the line between day and night clothes erased.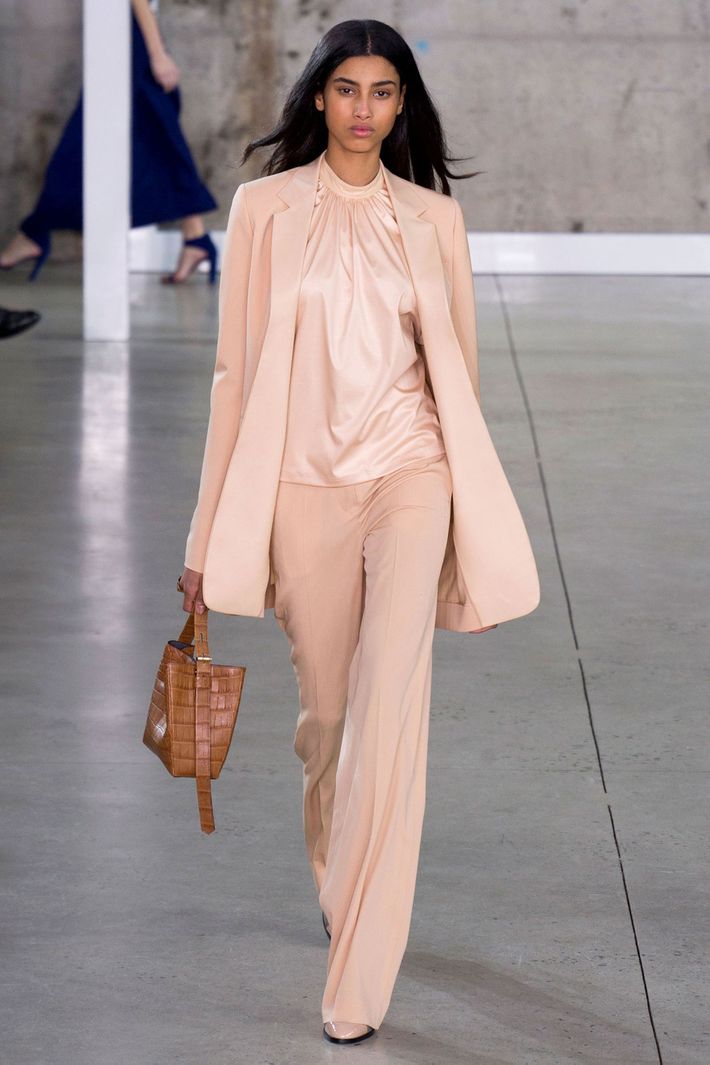 Reed Krakoff's quietly lovely show also provided plenty of opportunities that would fit into a sensible everyday wardrobe. Exotic skins and brilliant cobalt-blues were elegant, but a simple nude suit also stood out. The long lines of the suit jacket, paired with a silky top in the same hue, was a play between sharpness and fluidity (or masculine and feminine, naturally). It was attractive, and the knockout croc baby-bucket bag will surely be a hit for the brand.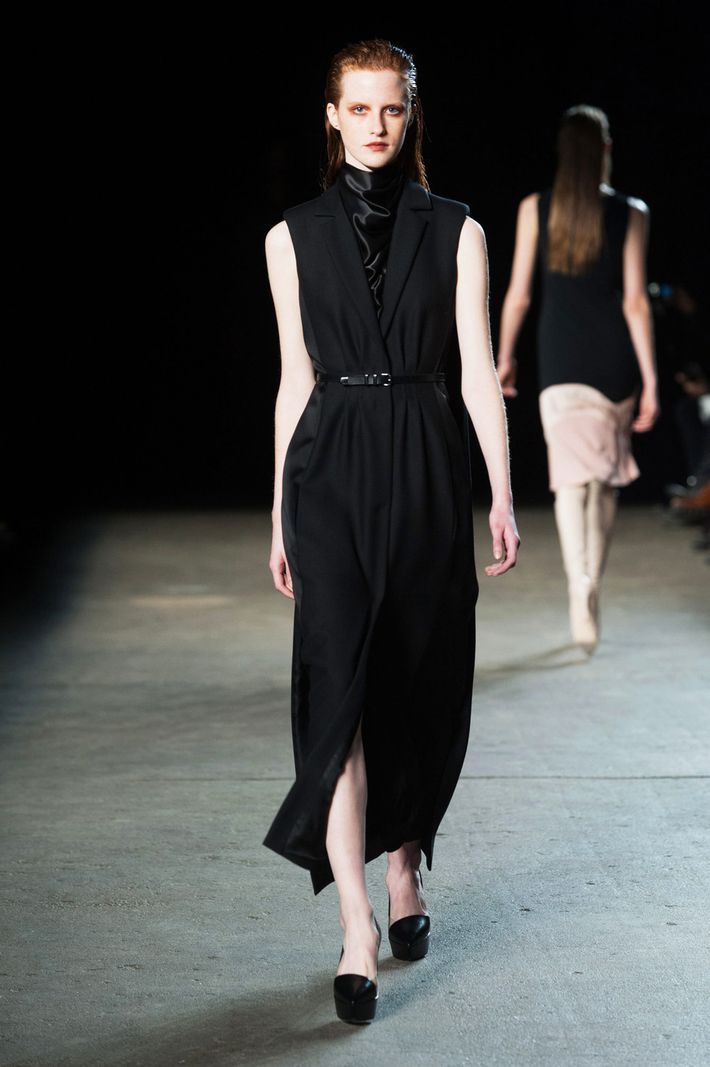 At Philosophy by Natalie Ratabesi, a sleek, sleeveless coat-dress with a sleeveless silky black turtleneck layered underneath was a polished option when decisions between outer- and eveningwear can not be made.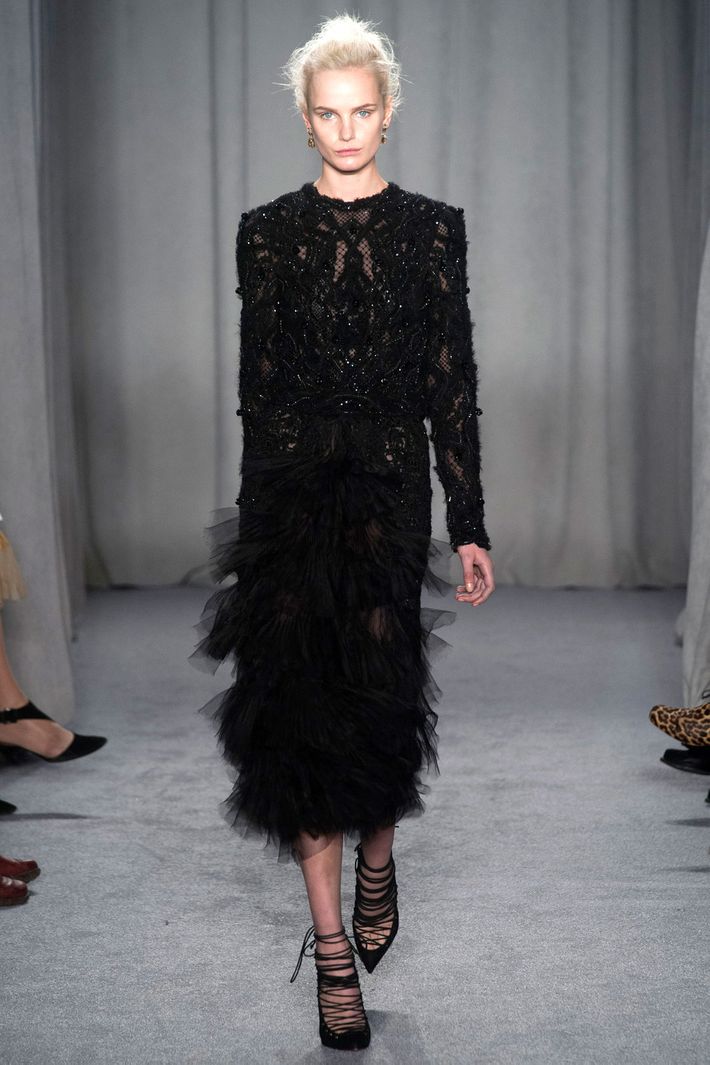 Of course, not everything was about practical fashion today (see: Jeremy Scott). The Marchesa collection was inspired by the Scottish Highlands, which piqued our curiosity for the brand so well-known for its highly glamorous gowns. This look, while still very evening in theory, was an embroidered sweater with a frayed silk-chiffon shirt paired with a gauzy pleated skirt. It was the fanciest kilt on the runway.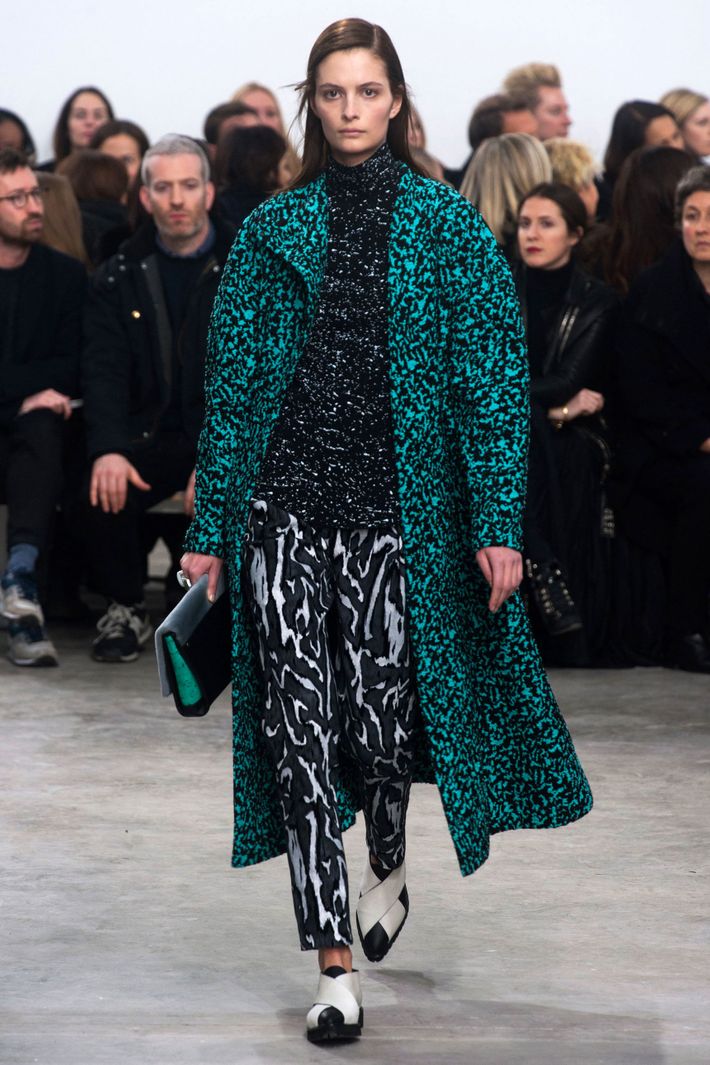 Proenza Schouler's show incorporated varying textures, prints, and densities. Here, an aqua bouclé (a fabric the duo very successfully used last fall) is cut into a long, sweeping coat styled with flocked, printed-viscose pants. These mixed prints will likely be big for fall.