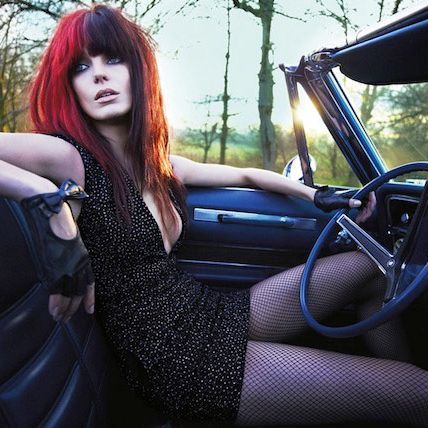 Photo: Mert and Marcus/Vogue UK
Ever since it was announced that Kate Moss would become a contributing editor" at British Vogue, we've wondered what it would actually mean. Was it a nice thank-you for the 33 covers on which she has appeared? Was it a tradsies for full access to her closet? Would there be a monthly Kate Moss editorial: styled by Kate Moss, starring Kate Moss, for Kate Moss, by Kate Moss?
Well, kind of. The photos for her first official project as a British Vogue contributing editor, which appear in the March issue, have been released.  She enlisted Mert + Marcus to photograph an almost unrecognizable Daria Werbowy, with punky red- and orange-streaked hair, for a shoot inspired by Detroit noise rock band Destroy All Monsters.

According to the "Editor's Letter," Moss was 100 percent hands-on with the shoot, from conception to styling. And it's apparent from the spread's grungy, mid-nineties rocker vibe. It's about the Kate Moss-iest the shoot could get without actually starring Kate Moss. We'll have to wait and see whether she starts hiding herself in the background of every photo, Hitchcock-like, in future issues.