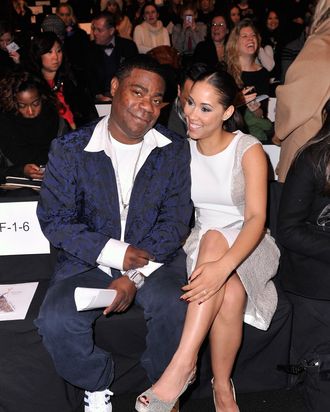 Photo: Stephen Lovekin/Getty Images
It was a mini–30 Rock reunion at Badgley Mischka this morning. On one side of the runway was Katrina Bowden — who has just gotten cast in a new TNT drama, which is an unexpected development on a variety of levels — and on the other, Tracy Morgan, with his fiancée, Megan Wollover. We didn't see Bowden and Morgan speak to or even acknowledge each other, although they might have been catching up backstage as far as we know. He could have congratulated her on her new gig, and she could have admired his incredibly blinged-out diamond-watch-and-pendant combo, which was blinding even in the dim light of the venue.
If Morgan was iced-up with diamonds, everyone across the way in Starlet Row with Bowden was probably actually icy, given that they were all unseasonably dressed in short, light day dresses, despite the fact that it was freezing cold in there. Next to Bowden sat Giuliana Rancic — we've now officially seen all of E!'s Fashion Police regulars at Badgley one time or another, save Ross Mathews, which is probably for the best — and then a very blonde Pětra Nemcová, who spent the entire show yapping animatedly with Chrissy Teigen. "You look great," we overheard a reporter tell Teigen, who did look fabulous in a navy frock. "People send me things" was her self-deprecating response. It was probably easy to be self-effacing, considering that most of the photographers at this show had, for some reason, stopped referring to these women by name and instead started shouting things like "Left lady, over here!" and "Lady next to her! Here!" Being referred to as "Lady Next to Her" keeps a girl humble. Even if she did just land a new gig.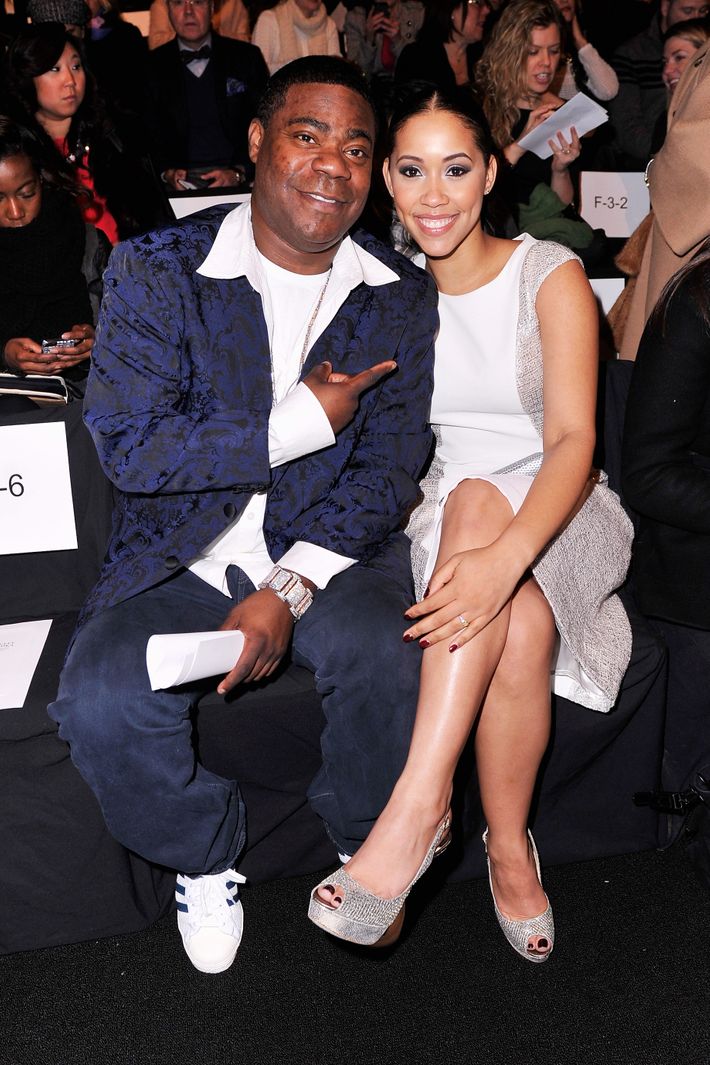 Tracy Morgan and Megan Wollover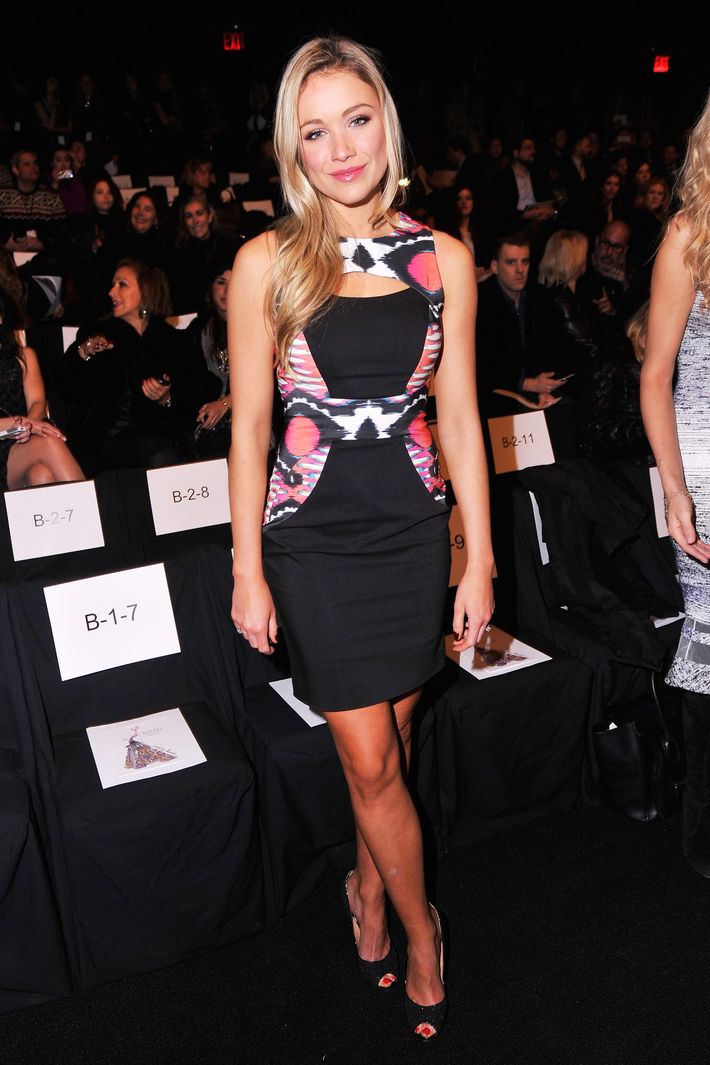 Katrina Bowden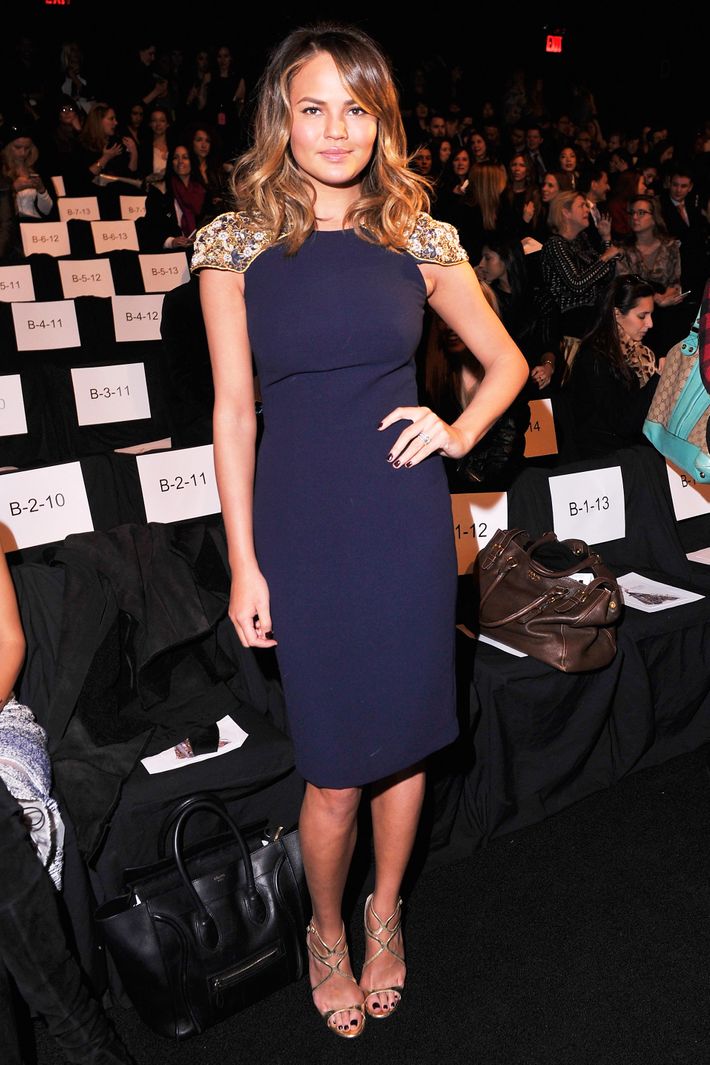 Chrissy Teigen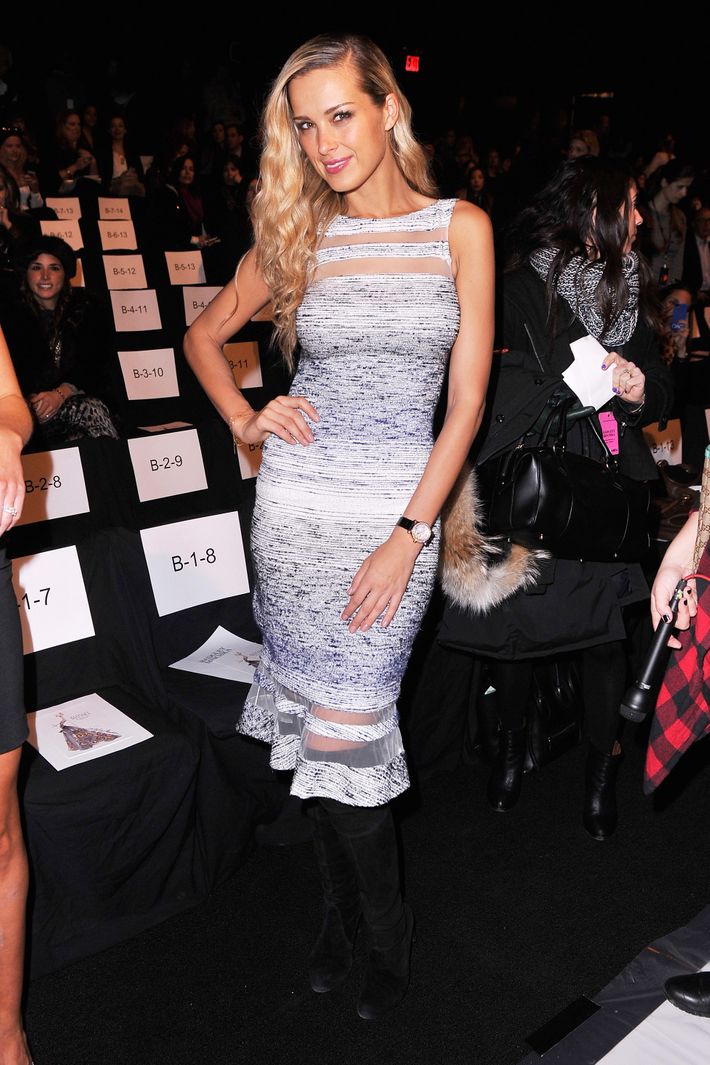 Petra Nemcova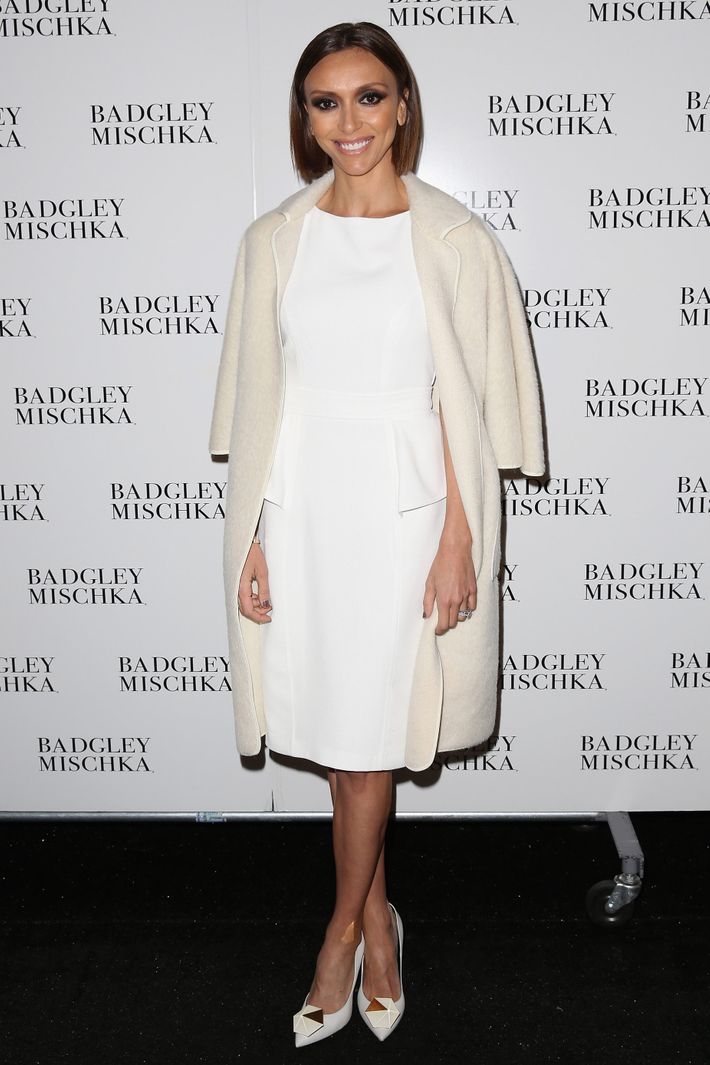 Giuliana Rancic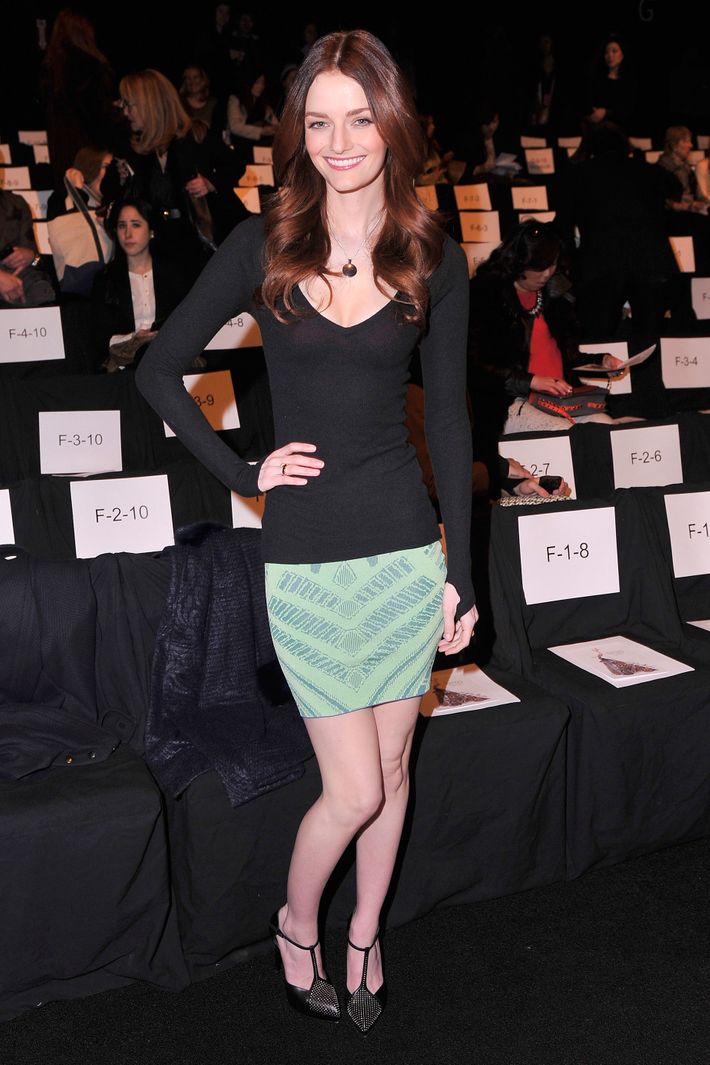 Lydia Hearst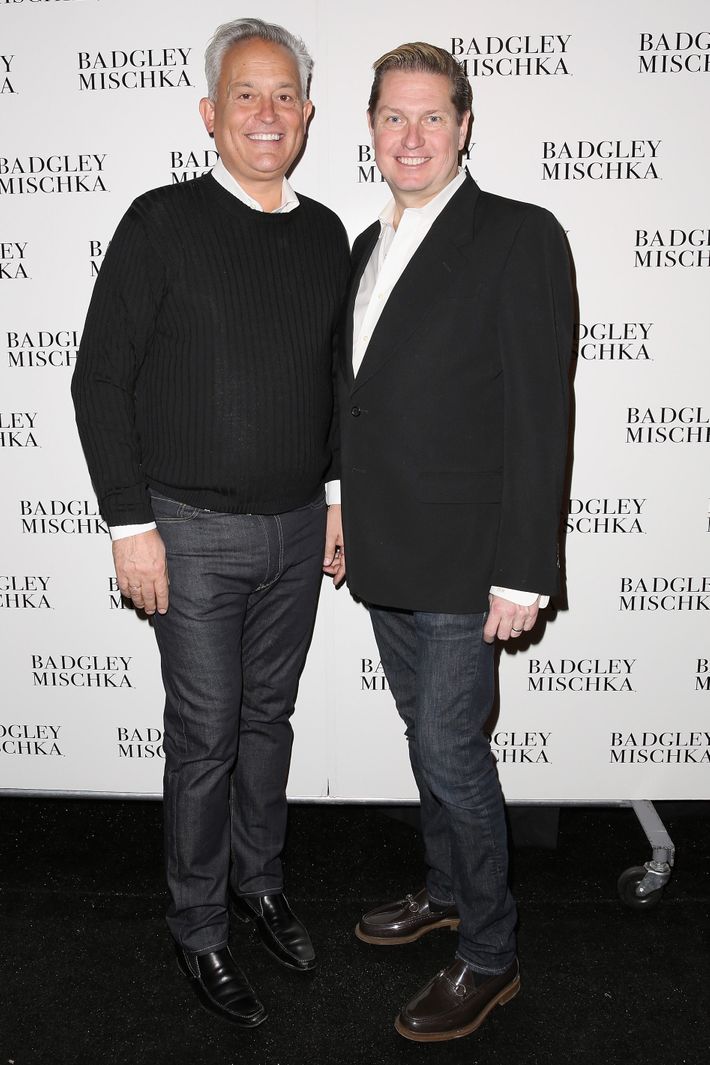 Mark Badgley and James Mischka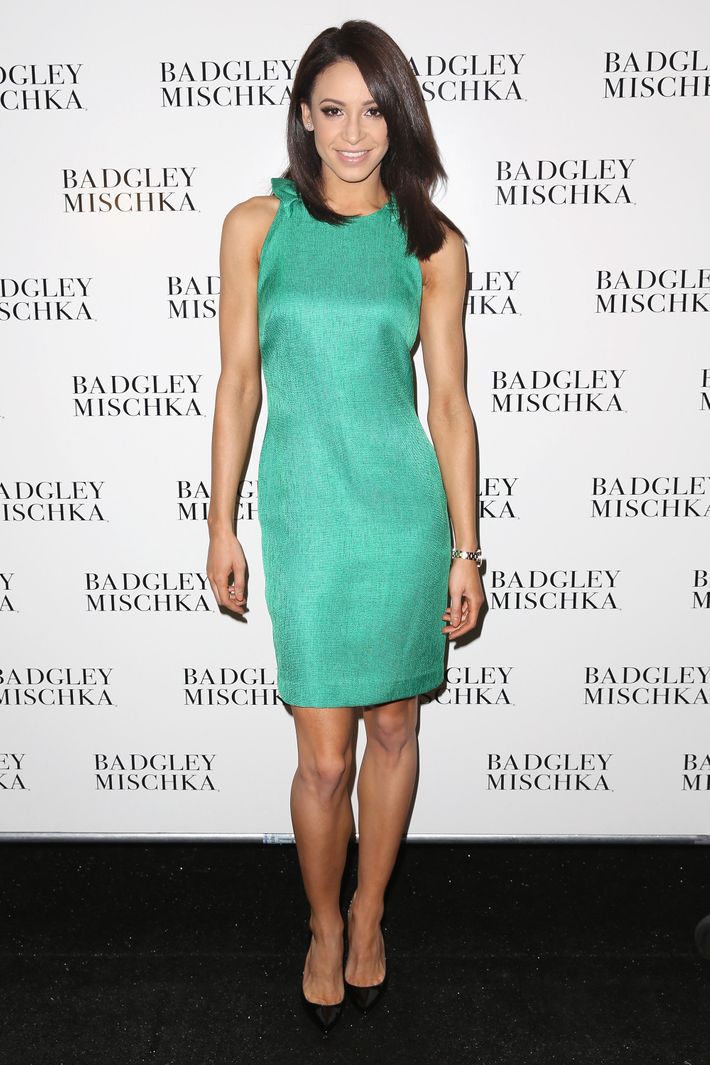 Danielle Peazer