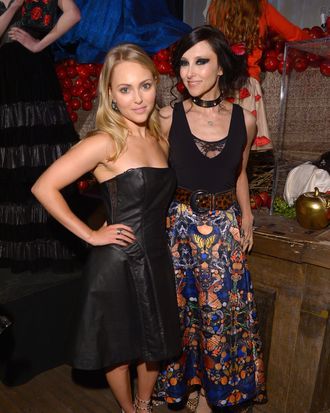 Photo: Michael Loccisano/2014 Getty Images
Alice + Olivia is traditionally hosted in a large, clean, white space: One giant room, ringed with models and chock-full of celebrities and Champagne. It's always a party.  This year, the brand decided to set Monday night's show in the (fictional) McKittrick Hotel — a.k.a. the space where Sleep No More is set, which is dark, multi-roomed, gloomy as hell, and definitely haunted-feeling. Don't worry: There was still Champagne.
And celebrities. The space was packed (we overheard at least two PR girls freaking out that they were over-capacity, and at least two reporters commenting that if the place caught on fire, we were all going to die). At one point, we had to take up residence in a faux-fir tree that still managed to emit a pine smell, but luckily we somehow managed to spy a bunch of boldfaced names making their way through the jazz club room, the bar space, and down a series of terrifying and rickety stairs into the ballroom — all of which were likewise packed with both models and looky-loos.
The first celeb we spotted was Bella Thorne, who seems to think she is much more famous than she actually is. She looked honestly pretty in a cropped sweater and a long, flowered skirt, and if you didn't think so, she certainly did: She mugged for her friend's camera for nigh on fifteen minutes, at which point we overheard burly male members of the event staff giggling at her. Honey, we know you've got friends in tow. There's no need to arrange yourself into complex contortions for the photographer you brought along with you to prove it to the rest of us. Perhaps that's unkind of us, but these are the things you think when you see a non-model draping herself on props for a series of photos while you're (a) standing in a tree next to two women discussing whether it was appropriate that one of them ruined a mutual friend's baby shower by flipping off the camera in all the pictures, and (b) hoping you don't die in a fiery conflagration.
We also spotted former Disney CEO Michael Eisner (randomly); Paris and Nicky Hilton, because they will never go away; the seemingly ubiquitous Sarah Rafferty (who had put her hair into a ponytail between this show and Dennis Basso); and Zosia Mamet, who was sporting wide-legged flowered pants that we would have loved to have asked her about, except that she's banned herself from speaking to this publication for mysterious reasons.  We also saw Sami Gayle dash through the event about as quickly as humanly possible — she also was possibly worried about us all dying in a fiery conflagration — and an actress we referred to in our notes as "pale-looking ginger person," and who turned out to be The Last Exorcism's Ashley Bell, who is surely comfortable in haunted-feeling spaces.
Finally, we looked over the crowd and spotted Stacey Bendet making the rounds with a small blonde person, who eventually proved to be The Carrie Diaries' AnnaSophia Robb, whom we'd seen wearing the label in the Heart Truth Red Dress Show earlier in the week. We overheard Robb telling someone that she was really nervous about walking the runway until Joan Jett gave her a pep talk, which would be an amazingly touching story if we hadn't seen Jett herself walk in the same show and almost careen off the runway. "I'm having a Carrie Bradshaw moment," Robb finally concluded, graciously. Fair enough, even though we don't remember the episode where Carrie feared for her life in a haunted hotel while some random reporters lurked in a tree, eavesdropping. As great as that sounds.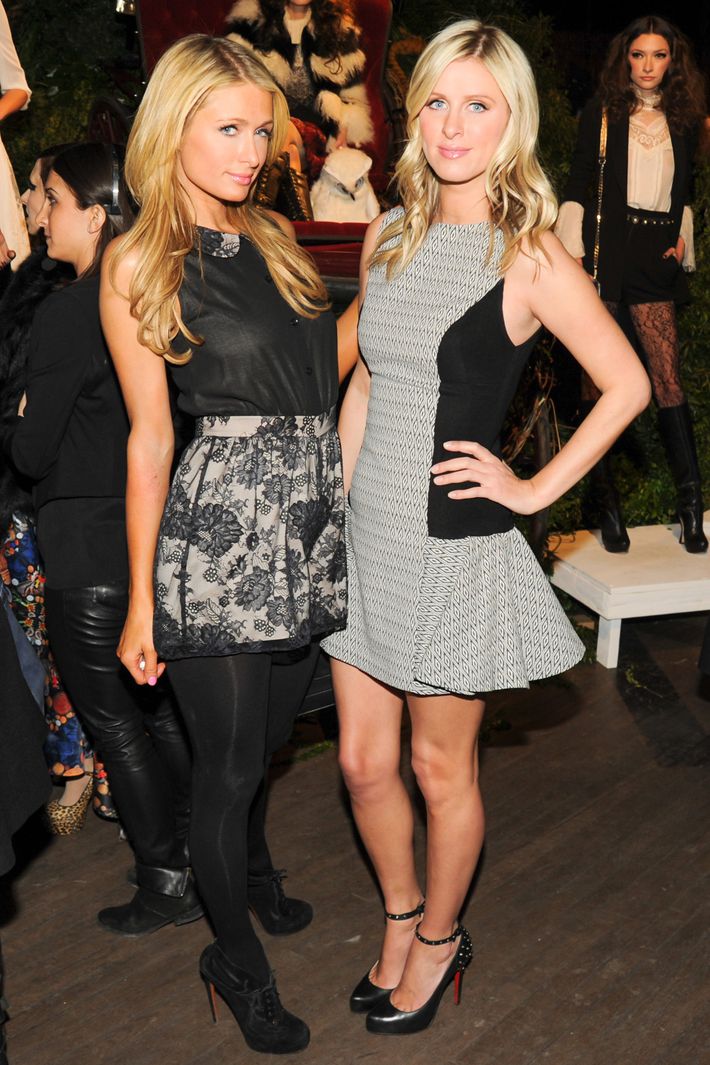 Paris Hilton and Nicky Hilton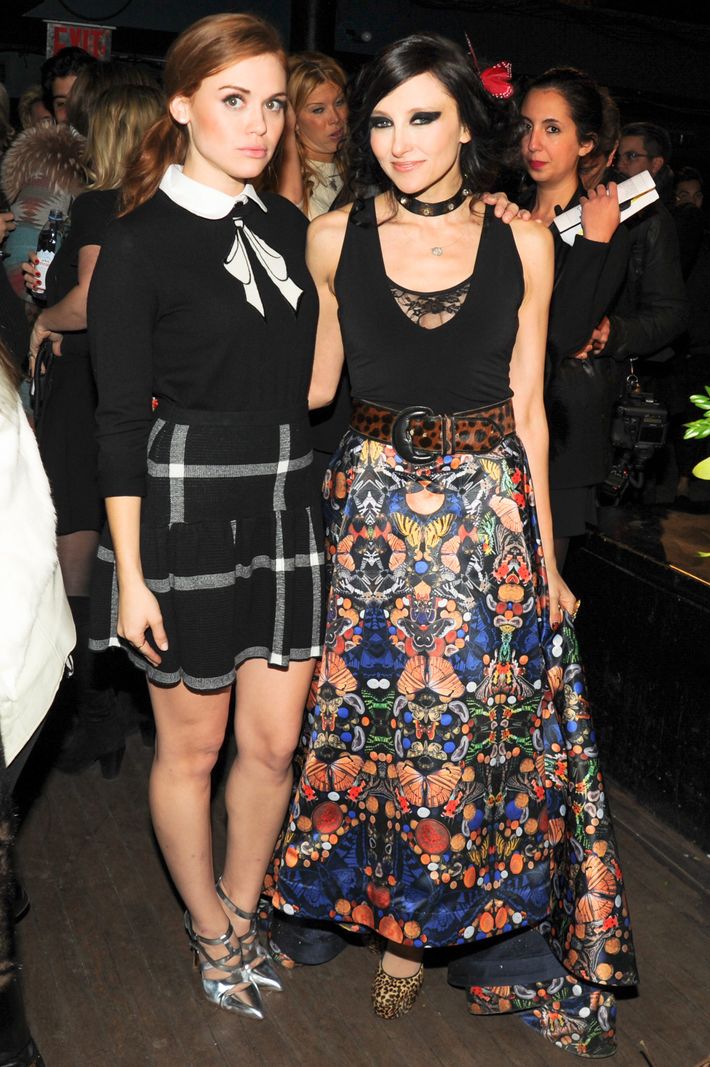 Holland Roden and Stacey Bendet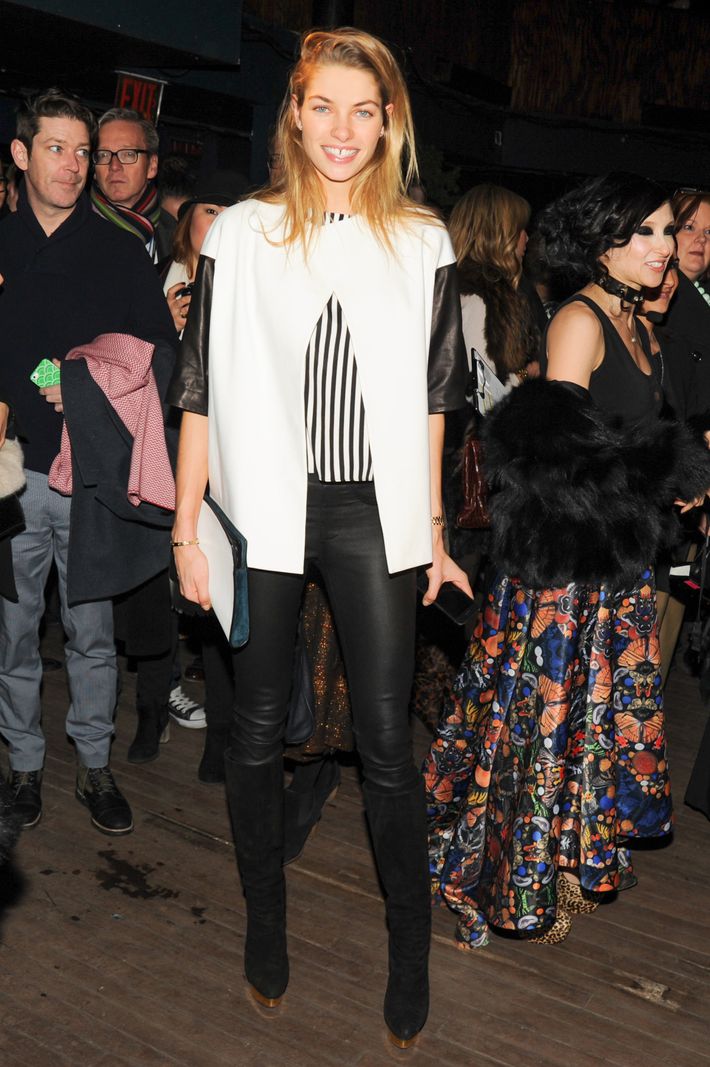 Jessica Hart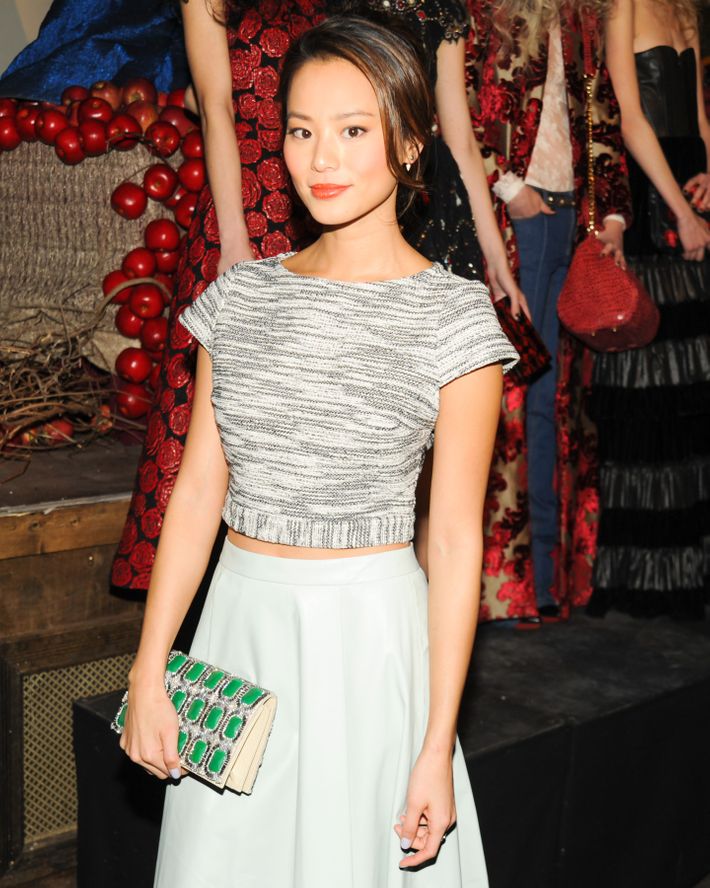 Jamie Chung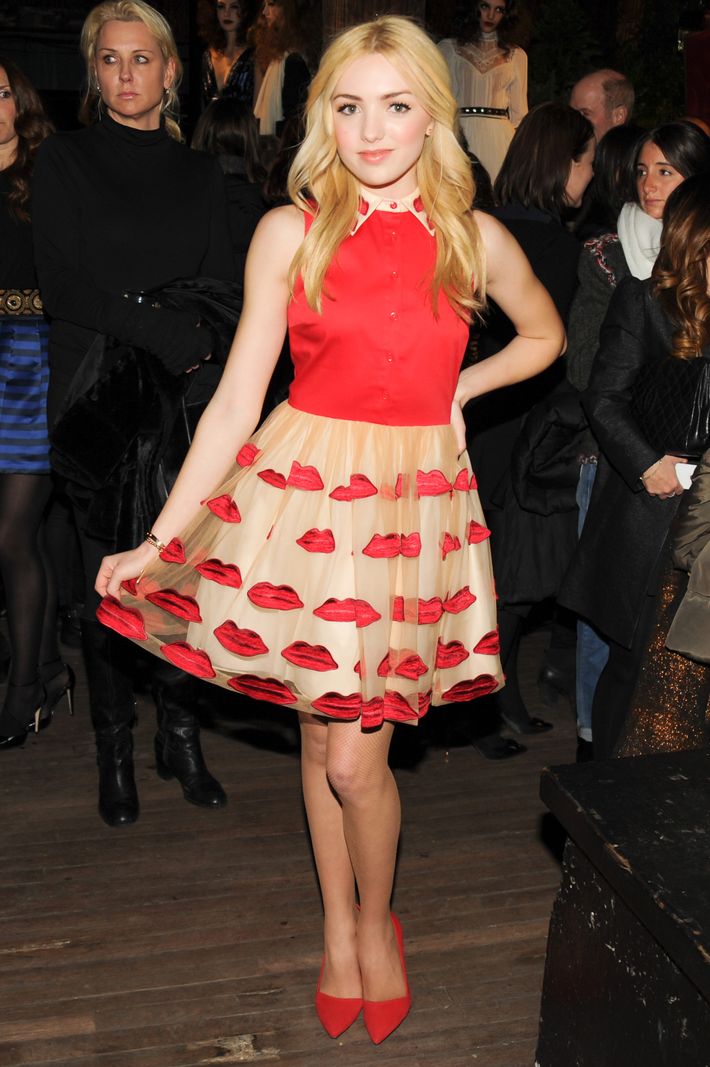 Peyton List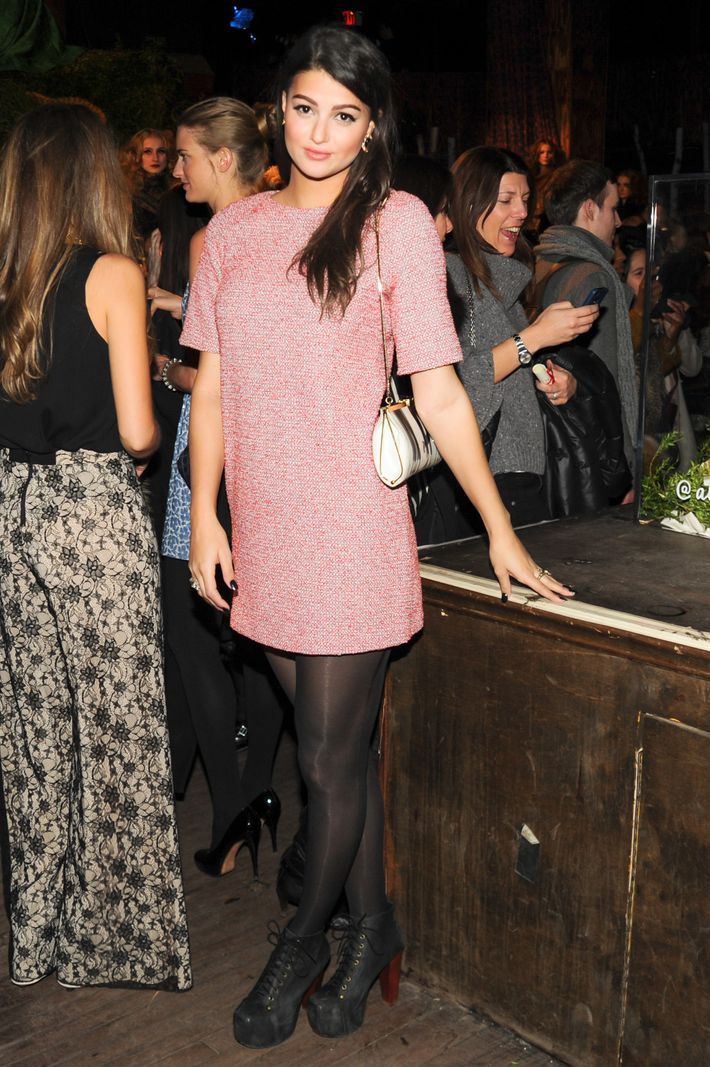 Lily Lane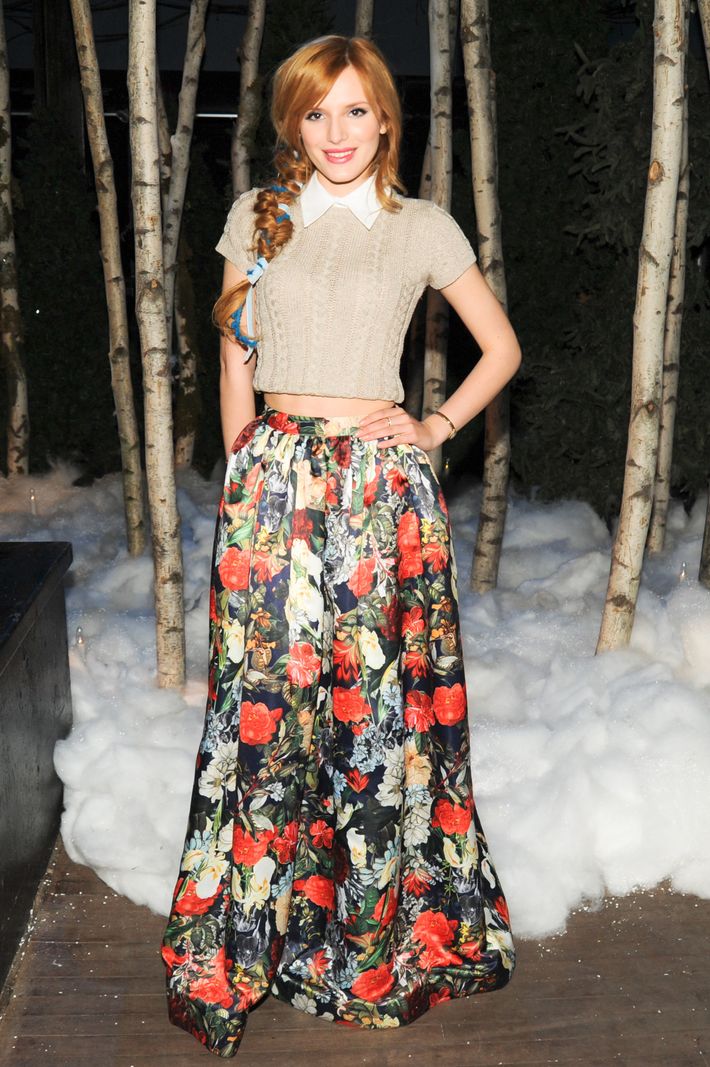 Bella Thorne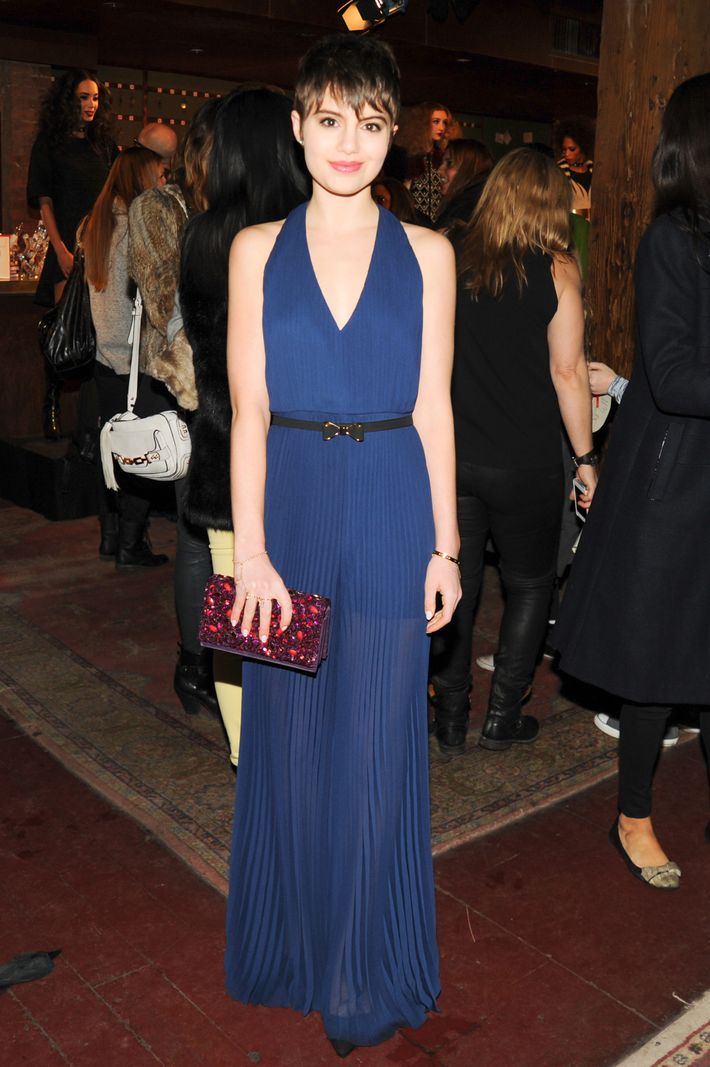 Sami Gayle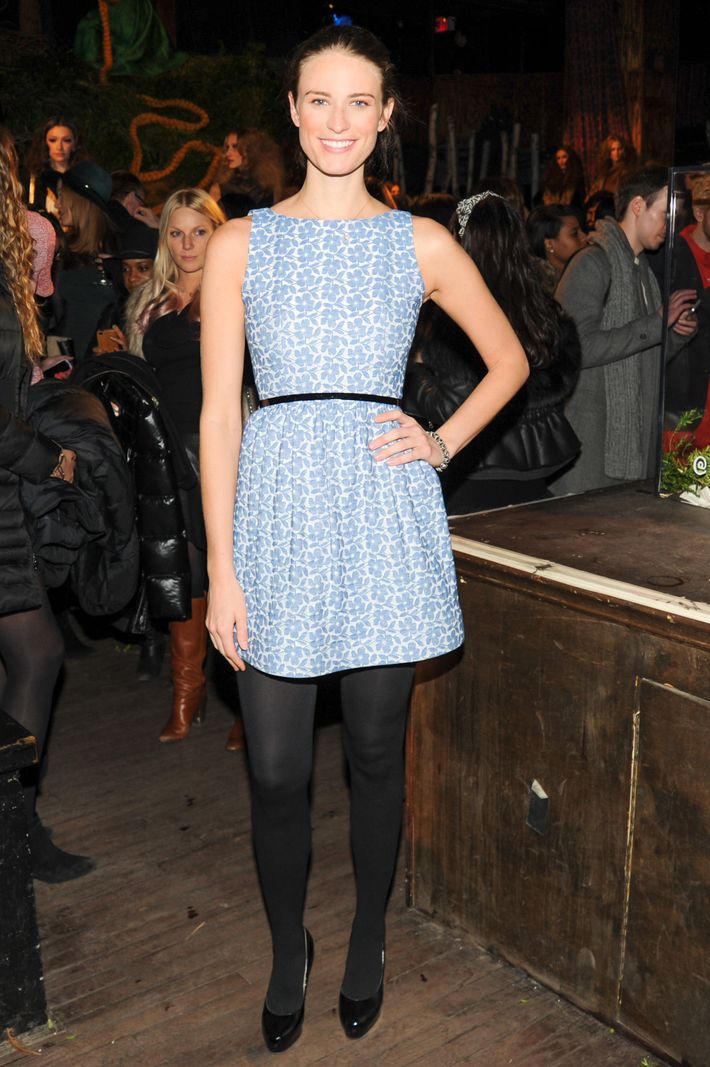 Julie Henderson