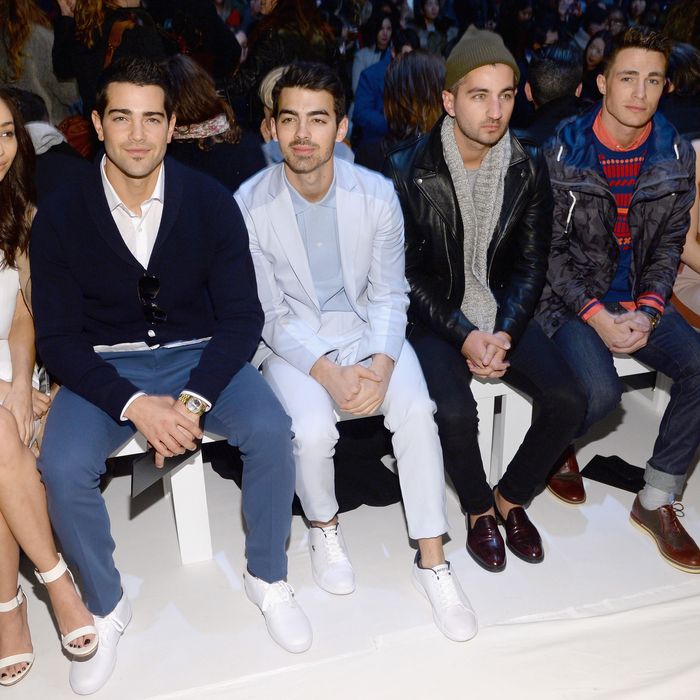 Photo: Larry Busacca/Getty Images
We're more accustomed to seeing professional athletes and similar sporty types at Lacoste, but it seems like they're aiming more for the Pretty Young Thing demo this year — or maybe all the sporty folk were just home watching speed-skating. Taking the place of the basketball stars on Saturday morning was Disney star Bella Thorne, whom we spotted sitting front row, along with professional pretty-boys Colton Haynes and Jesse Metcalfe.
While Metcalfe canoodled with his girlfriend and the equally preternaturally manscaped Haynes took selfies with the woman seated behind him, Thorne got the most attention from the press — including a sleazy photographer who asked her to stand up for a full-body shot. (Once he got a gander at her two-piece nude body-con frock, he cooed: "Ooooh, woooow.") It was all we could do not to ask him to roll his tongue back in his mouth and remind him that Thorne is young enough to be his child.

She handled it well, though. Instead of decking him, she turned to the journalist in front of her, complimented the journalist's hair, and launched into a story about how her own fondness for heels has led to her falling out of cars and into the snow several times already this week. "It's a MESS," she said. Indeed.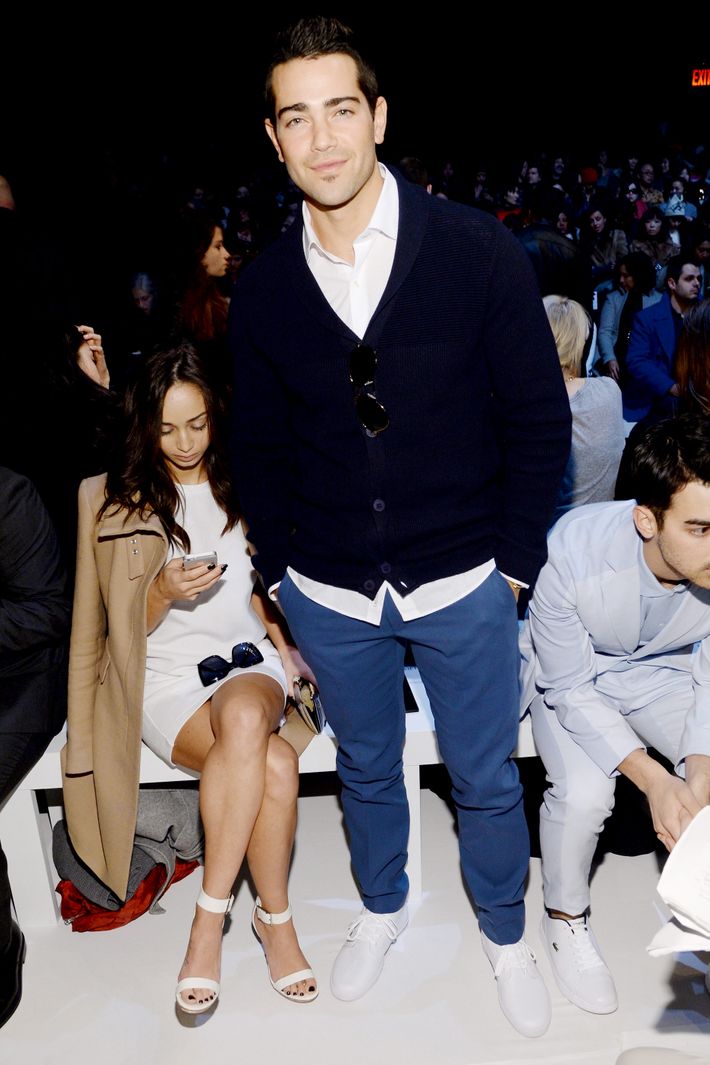 Jesse Metcalfe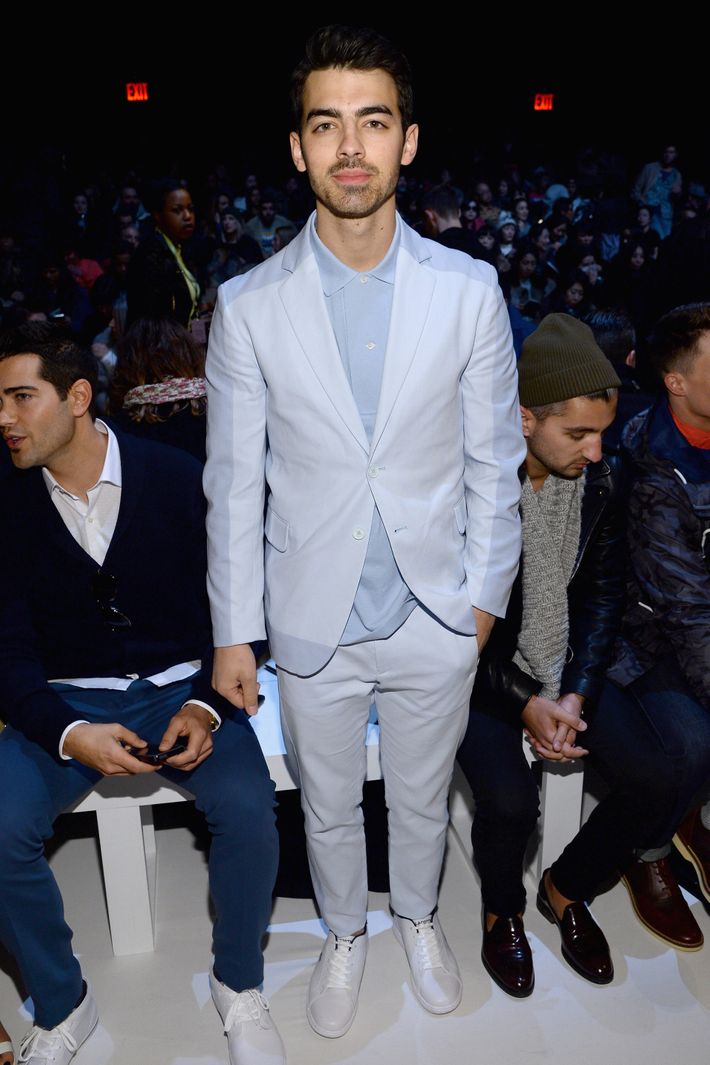 Joe Jonas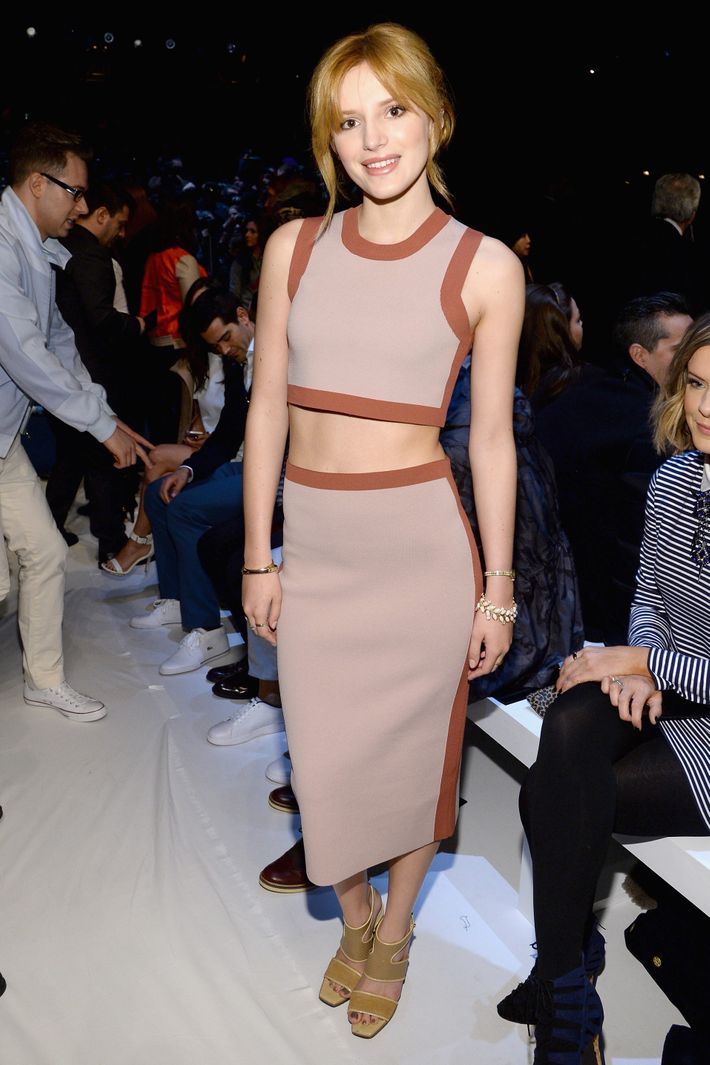 Bella Thorne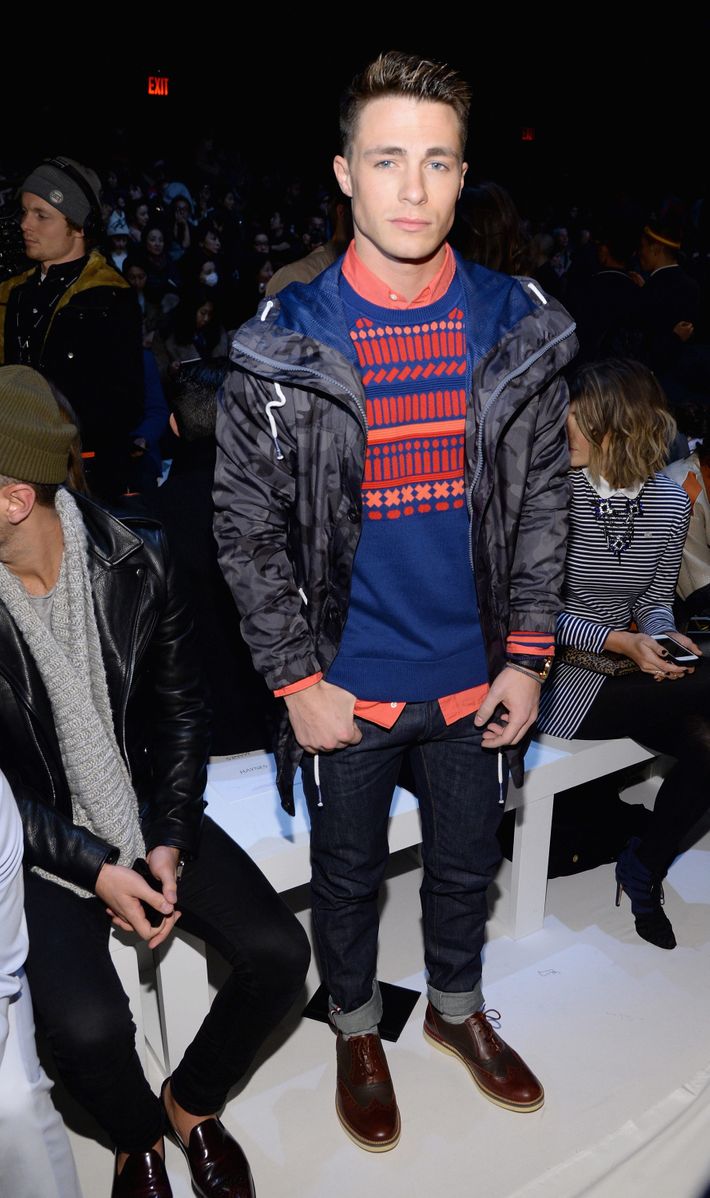 Colton Haynes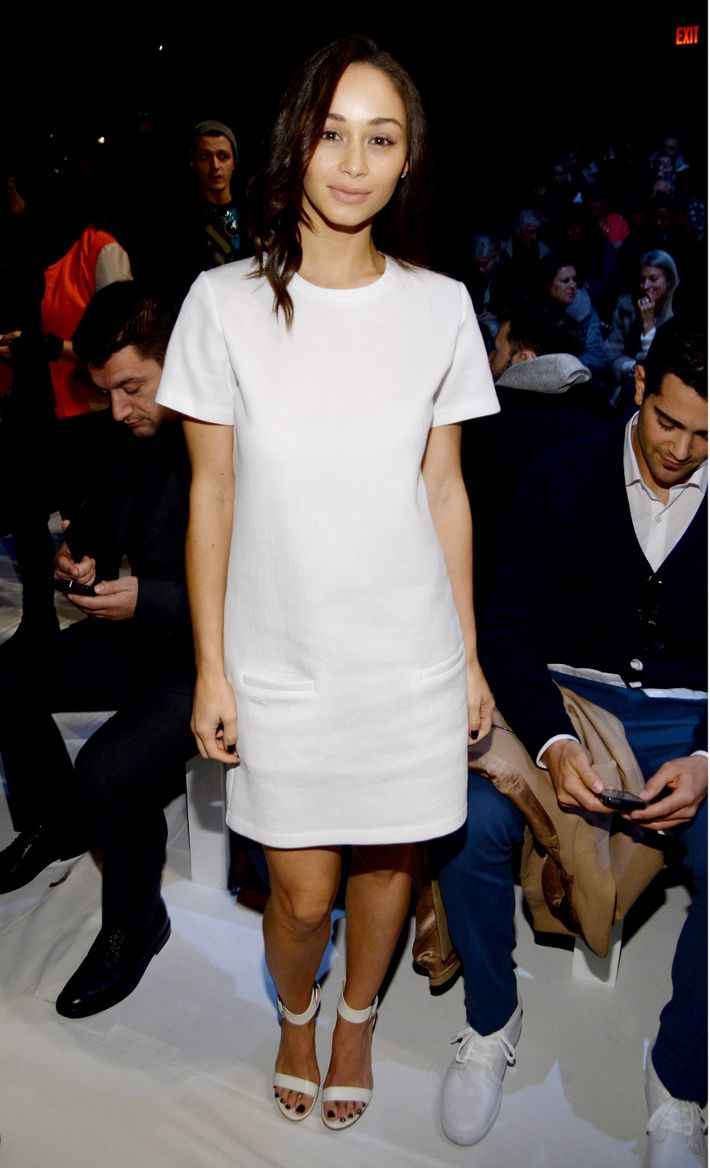 Cara Santana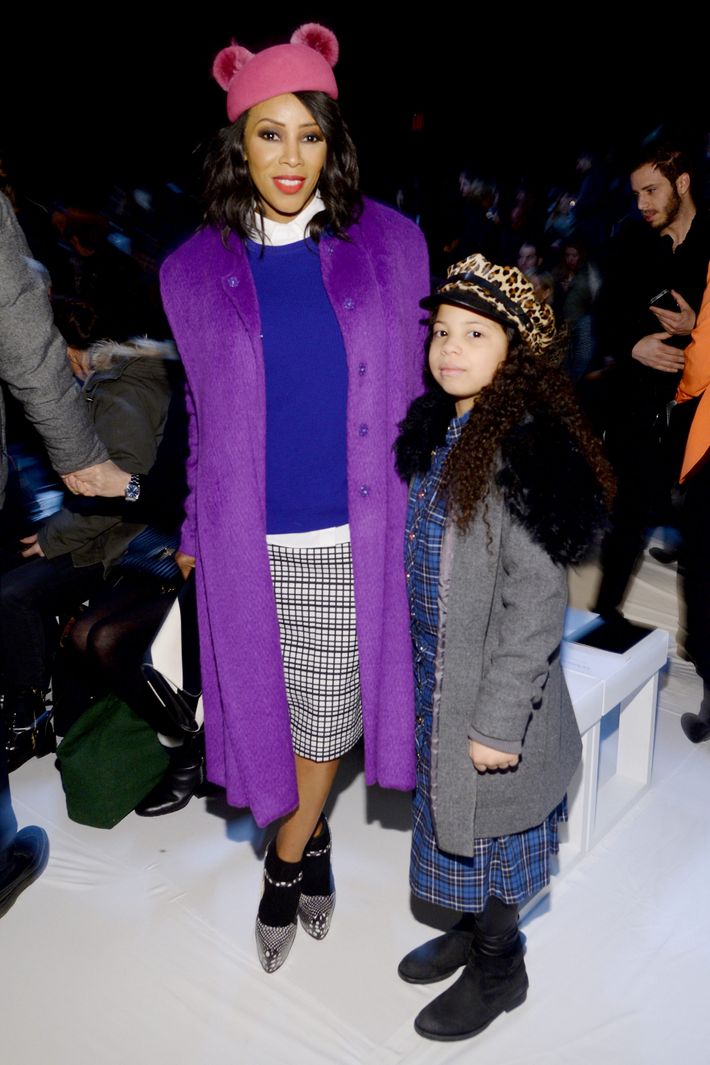 June and Summer Ambrose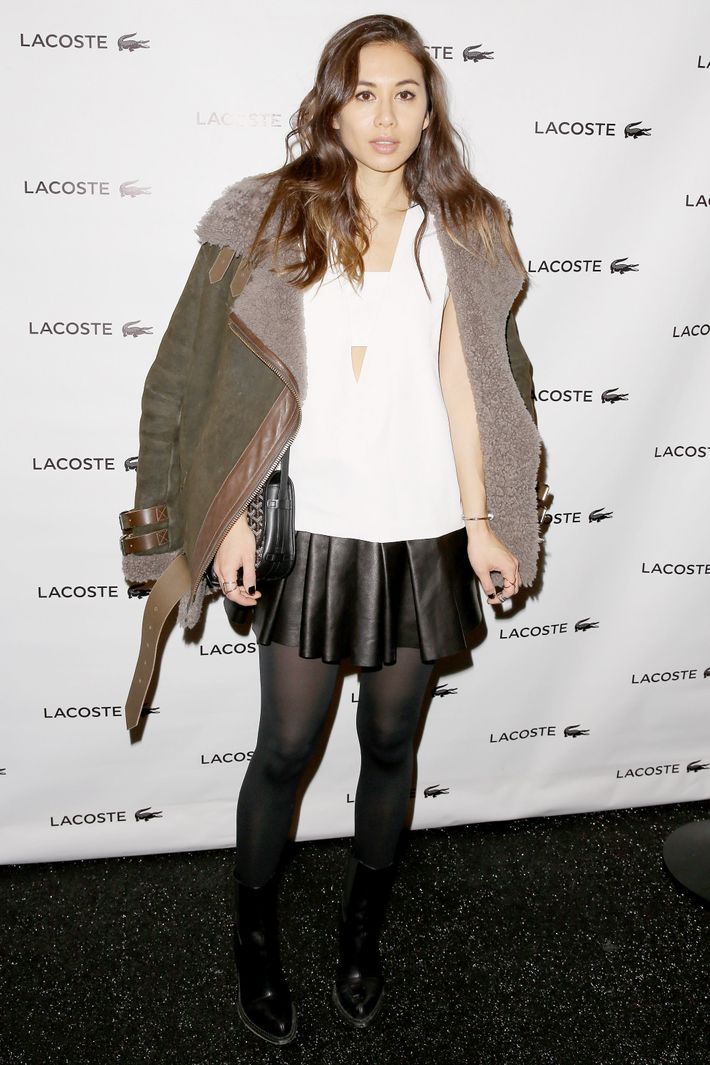 Rumi Neely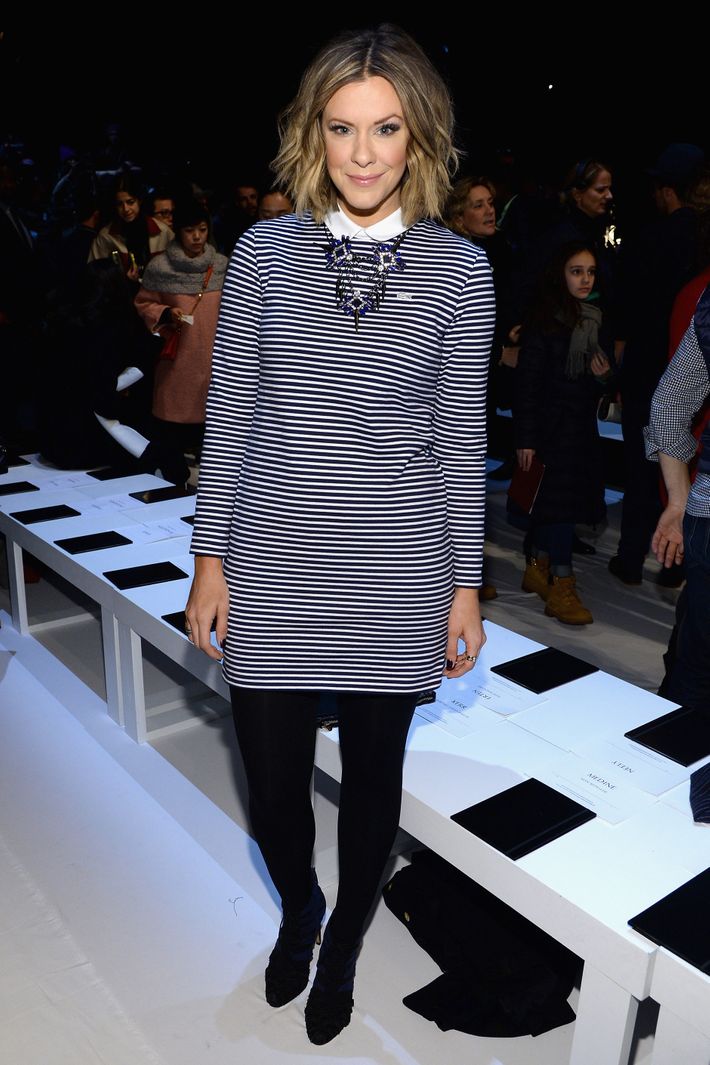 Courtney Kerr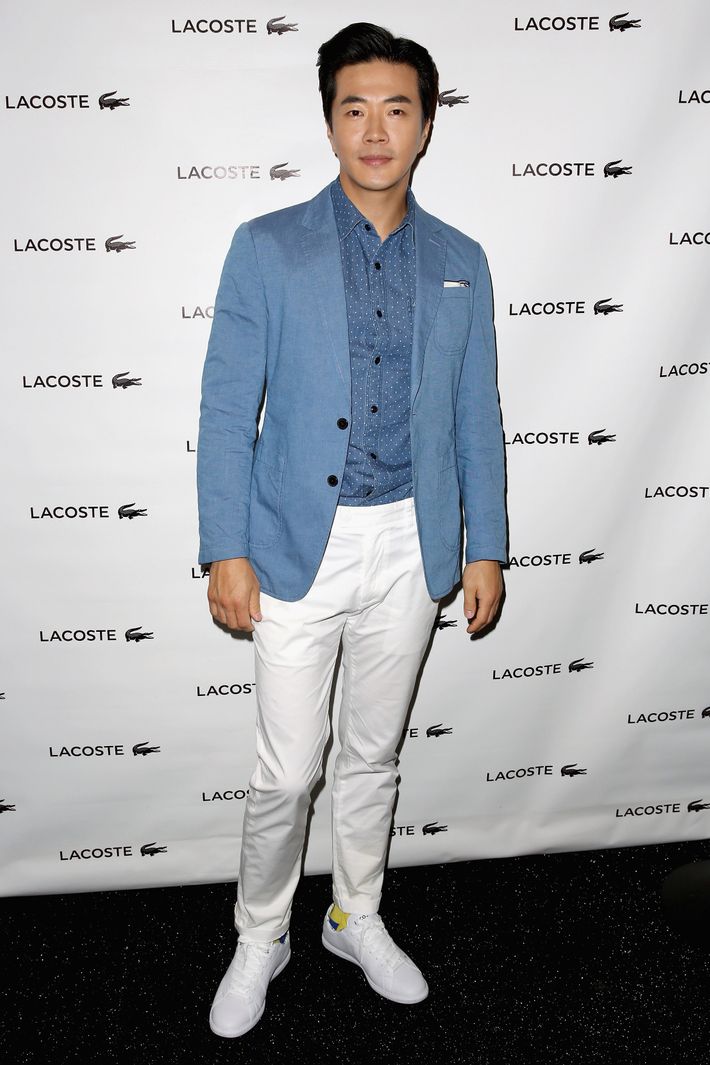 Kwon Sang-woo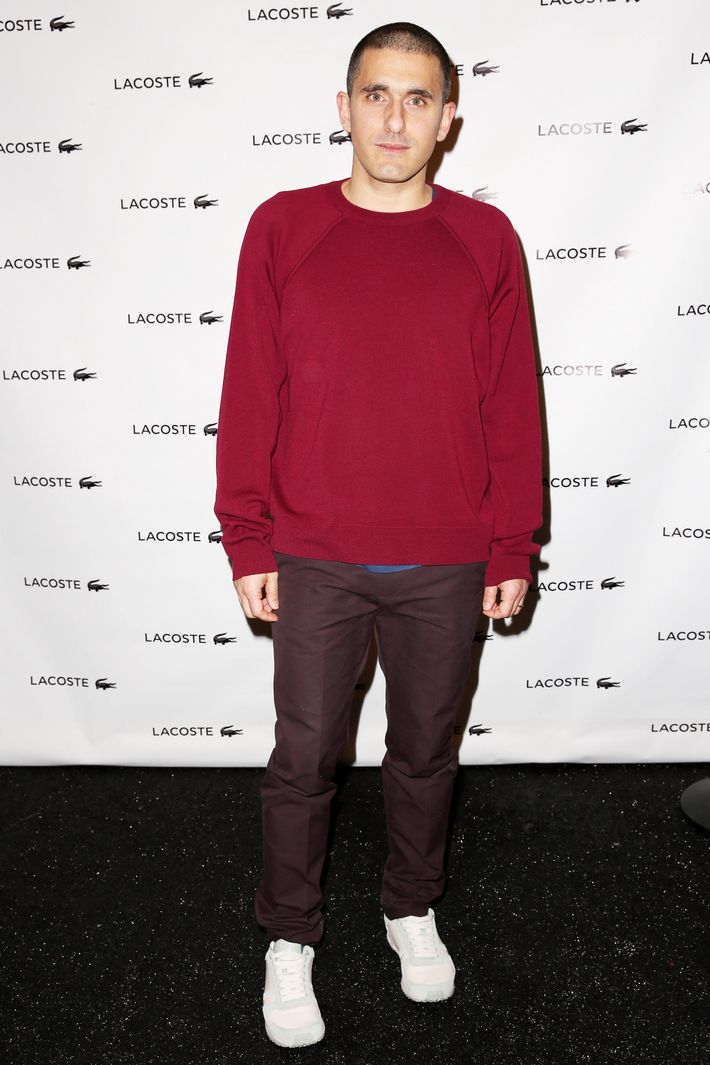 Felipe Oliveira Baptista