The Cut's skillful GIFsmith has captured the Jeremy Scott runway, documented a moment of Vogue editor glee, and tracked down the puppet-master of Fashion Week.
Jared Leto wonders if his ombre hair coordinates with those yellow pants. A little bit, right?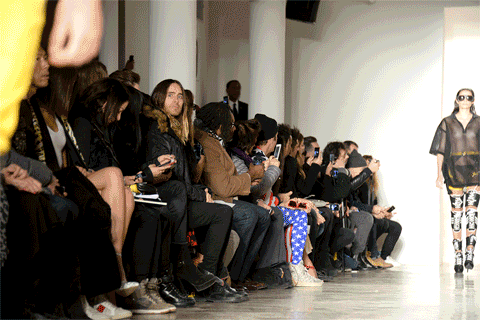 Do these boob adornments look like cooking ranges? Never you mind — just gaze into this skirt made of optical illusions.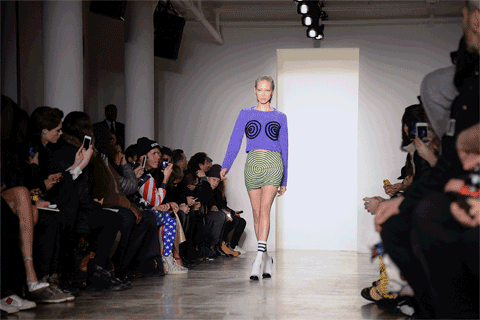 Jeremy Scott's sporty army is running really late to practice; excuse them as they march briskly.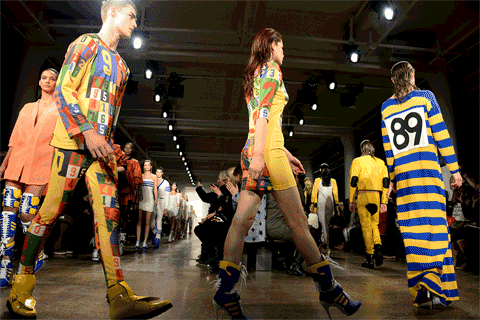 Does this model get all the numbers?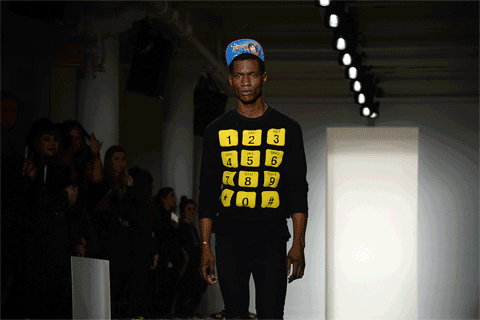 She's ready for the pillow fight regional championships.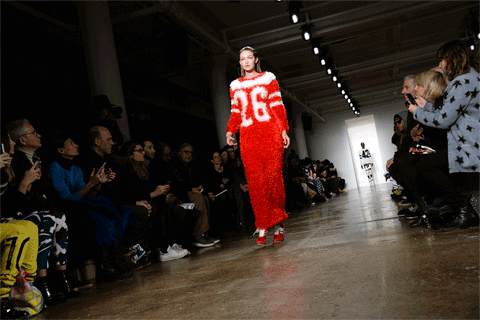 Ugh, this weather is a nightmare, there aren't any cabs, so many liiiines, everything is just too much, who are these people, says the fashion Muppet.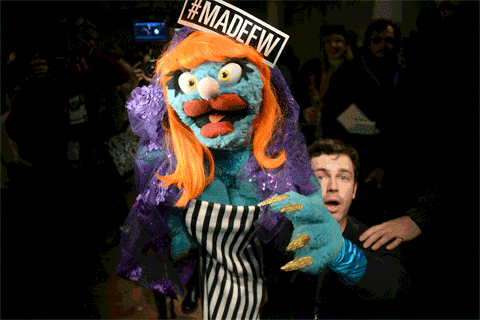 Anna Dello Russo thinks that you're such a jokester! Oh, you're too funny.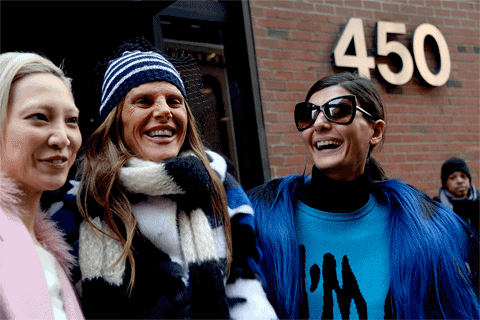 Good-bye, dear friends; so long! Farewell!