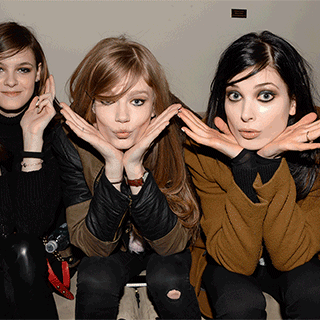 It's already day three of Fashion Week, and our GIF-master Clint Spaulding has been making the rounds backstage to capture all of those quirky things models do when they're trying to pretend they don't know people are watching them. You would think that if it were your job to be photographed, you might eventually tire of it. Yet look at the sheer delight exhibited by these duckface-making models backstage at BCBG on Thursday. It's like they just discovered the camera-flip function on their iPhones.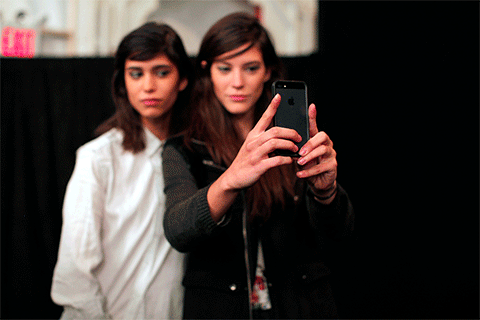 Out on the BCBG runway, it was a similar story. Seriously: These days, if a model does something and it doesn't end up on Instagram, does the model even exist?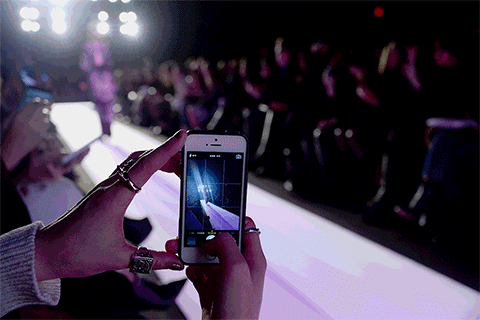 Over at Cushnie et Ochs, these witchy emerald nails were almost as cool as the metallic-dipped nails at Creatures of Comfort.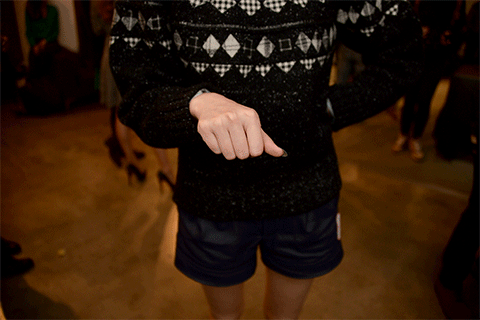 After showing up noticeably early to Rebecca Minkoff, Carrie Underwood was wide-eyed and rhapsodic at Peter Som. Her seatmate, Fern Mallis, was less visibly enthused.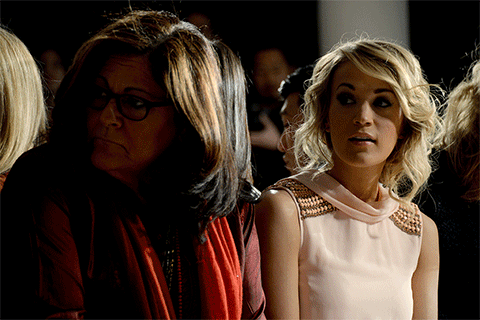 Backstage, models did their best imitations of Cara Delevingne's wide eyes and concave cheeks.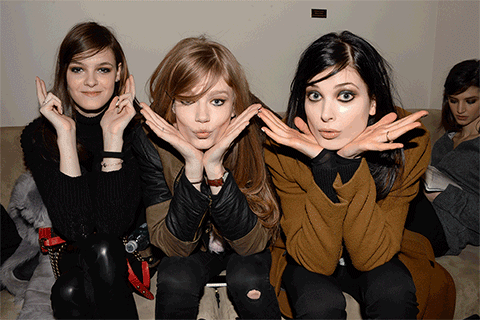 Perk up! Only five days left to go!