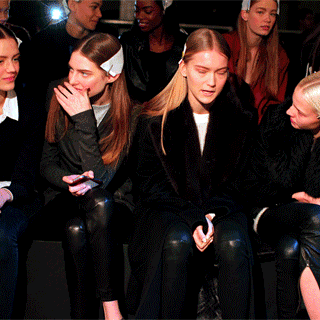 On day four of Fashion Week our GIF-maker extraordinaire Clint Spaulding meticulously observed the Prabal Gurung and Christian Siriano shows and rehearsals to document the quirks of backstage and the oddities of the front row. There's spinning full skirts, gossip getting told, and an early appearance of the front row Google Glass — clicking away and signaling a tide of things to come?
Doesn't this Christian Siriano GIF make you wish that a GIF was born every time someone spins in a full skirt?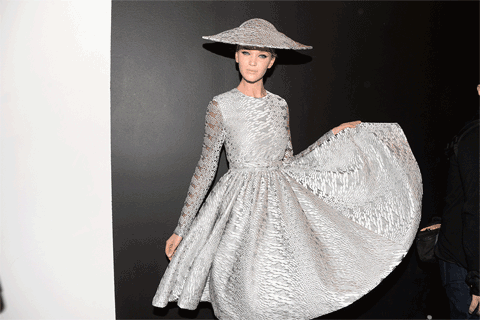 This is what it looks like to have your photo taken backstage at Siriano.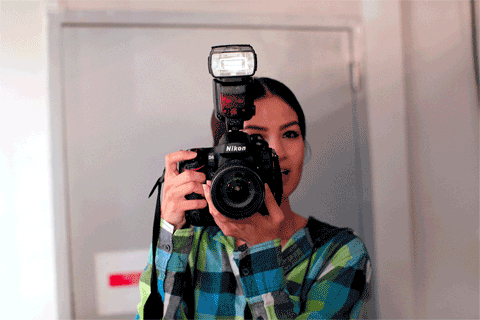 Just imagine how confused people from 1990 would be if they looked this.
You can just tell there's some good gossip happening right now at the rehearsal for Prabal.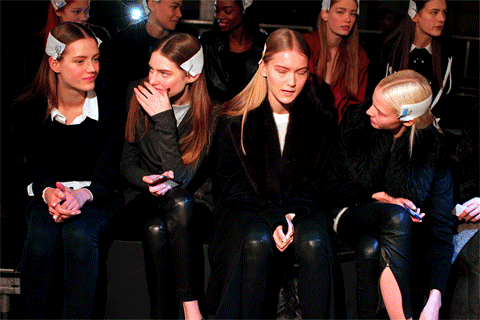 Meanwhile, it was a real snooze-town backstage.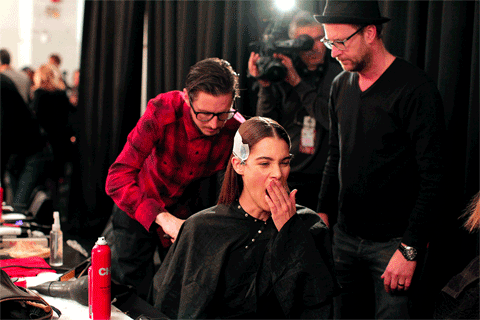 A healthy jaunt down the Prabal runway. Fashion Week is so busy, you gotta get that run in sometime.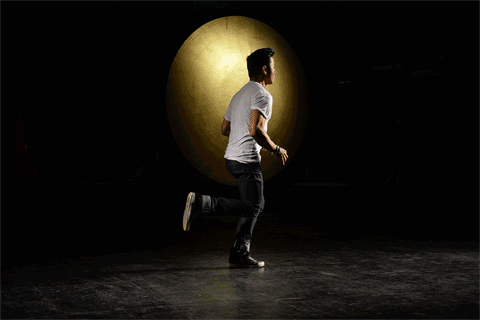 One of these things is not like the other (clack, clack, stomp, stomp, clack, clack).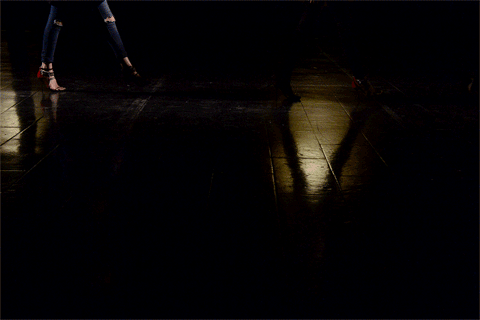 And with this GIF of a dress train desperately trying to catch up to its model, we're out.