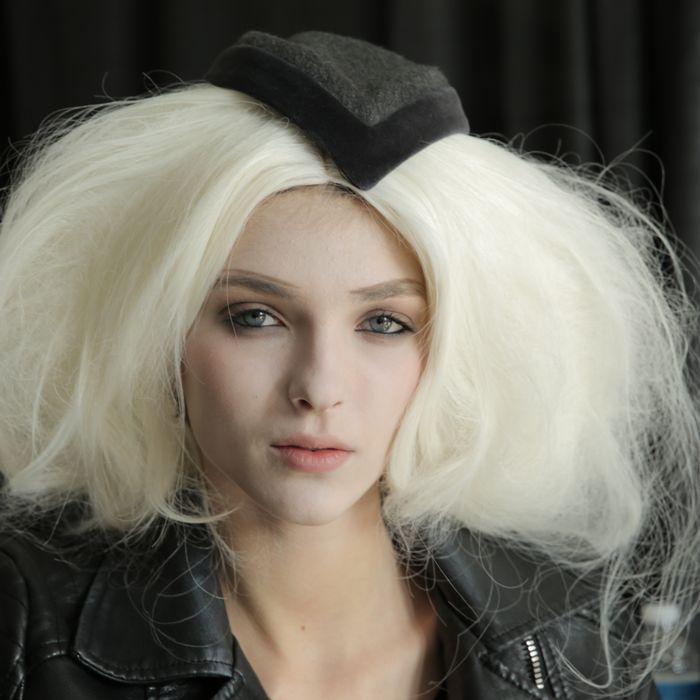 Before I went backstage at Thom Browne, I thought to myself: It's not like I'm going to get any how-tos here … unless it's for my next Halloween costume. But, even with Browne's "wicked nun" inspiration, I learned a lot backstage about brush techniques for smoky eyes, how to fluff and tease synthetic hair, and, perhaps most important, how Lorde achieved that dipped-in-soot nail look from the Grammys. Below, the beauty tips I learned from the Thom Browne show, in GIFs:
Lesson 1 — Even though they're synthetic wigs, Jimmy Paul for Bumble and Bumble prepped the wigs with Bumble dry shampoo Pret-a-Powder, which mattifies the texture of the hair. He also sprayed Bumble Does-It-All Hairspray to make the texture plasticky.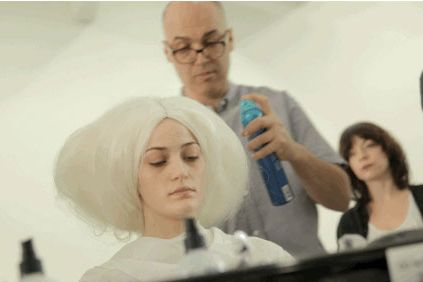 Lesson 2 — How to back-tease a synthetic wig.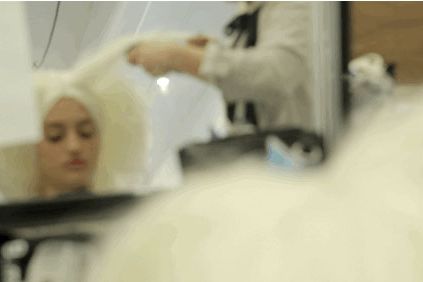 Lesson 3 — Using a MAC eyeshadow called Copperplate, Sil Bruinsma and his MAC Cosmetics team created an eerie, smoky eye. Since this was the only color used, they first patted the color densely onto the eye, closer to the lashline.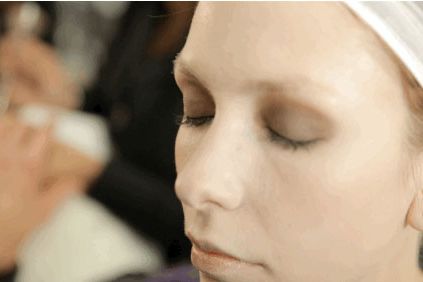 Lesson 4 — And then they smoked-out the eye using a lighter patting motion and a swirling motion, which they did into the crease.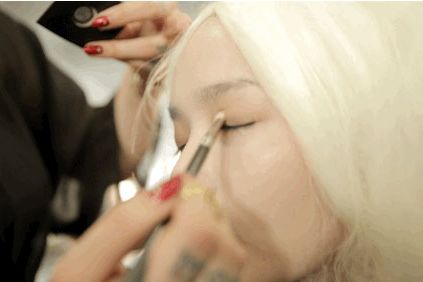 Lesson 5 — On top of the models' already-existing brow, an additional thin brow was painted using MAC Impeccable Dirty Blonde brow pencil.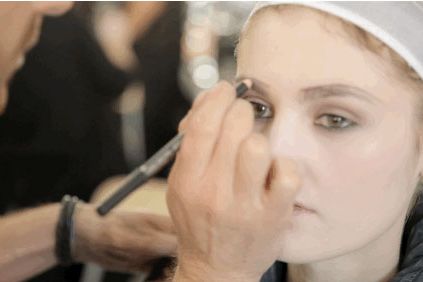 Lesson 6 — To create ink-dipped nails like Lorde's at the Grammys, nail artists painted water-based acrylic paint in a custom shade of charcoal that was a little bit of white, black, and cobalt. The entire fingertip was painted, even the underside.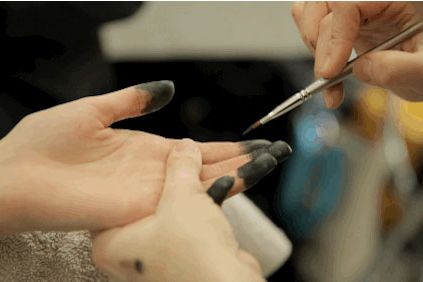 Lesson 7 — The paint was so opaque that it even covered existing nail polish.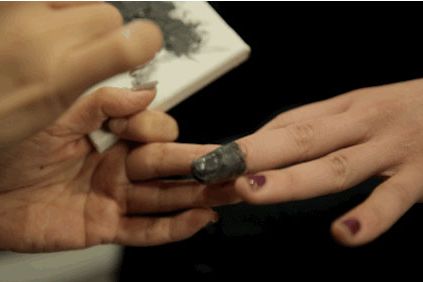 Lesson 8 — You can still browse Instagram with Lorde Nails.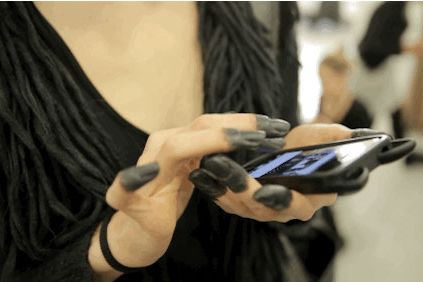 Lesson 9 — You can even munch on them when you get hungry. (Since the paint is water-based, it's actually easier to remove than nail polish.)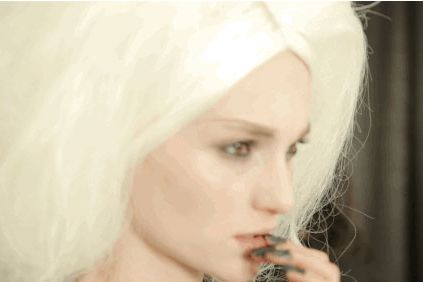 Lesson 10 — Unlike vampires, wicked nuns aren't afraid of sunlight.