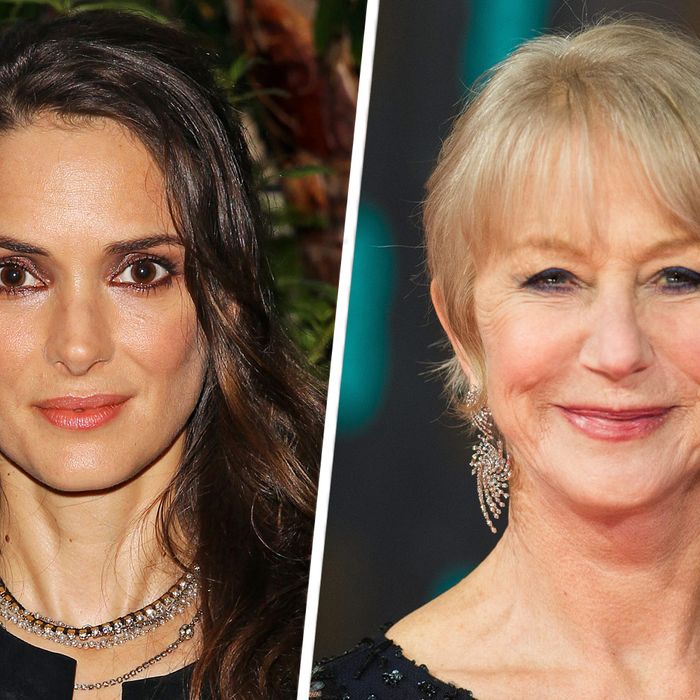 Photo: JB Lacroix/WireImage; Samir Hussein/WireImage
In an interview with Red Magazine, Winona Ryder professed her love for her landlady. As landlords and ladies seem to be either obnoxiously invasive or infuriatingly evasive, this was an intriguing thing to say. But then she explained that her landlady is Helen Mirren and everything became clear: 
She and Taylor Hackford have this mansion and I rent a little cottage in the back. If I'm having a problem with the house, she'll come up and fix it. She is everything you would hope she'd be: wonderful, warm and funny. I had to tell her I love Prime Suspect so much that, for 10 years, I stayed in hotels under the name DCI Jane Tennison.
Life in a little cottage in Helen Mirren's backyard? We would watch that movie happily. Ryder also curiously claims in this interview that she once wore a $10 dress to the Oscars. Home repairs by Mirren, shockingly cheap pretty dresses — what a fun and fantastic life this lady leads.