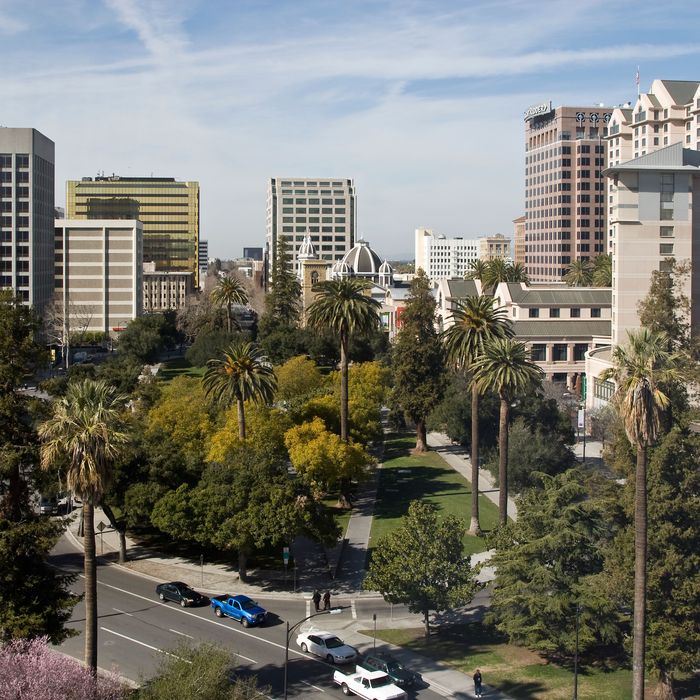 Photo: Bernd Geh/Getty Images
A long time ago, in 1968, cool-lady Dionne Warwick asked if listeners knew the way to San Jose. Many things have changed since then, but guess what: You should be asking the very same question, modern woman of 2014, because the San Jose area is the urban center in which women make the most money in cold, hard salaries. Forbes' financial literacy website, NerdWallet, figured out how much women made in 500 major metropolitan areas, and San Jose came out on top, with a median salary of $56,000.
NerdWallet also evaluated how these numbers compared to men's salaries, as a percentage. And even in fair San Jose, women still make 74 percent of what men earn. If you're looking for the most fairness with your dollars, you can head north to the San Francisco area, where women earn 84 percent of men's median salaries (tied for the highest percentage of the bunch).
To help you plan your big move, here are the top ten cities for women getting after that money:
1. San Jose-Sunnyvale-Santa Clara: $56,000

2. Washington D.C.-Arlington-Alexandria: $55,000

3. San Francisco-Oakland-Fremont: $54,600

4. Bridgeport-Stamford-Norwalk: $52,500

5. Trenton-Ewing, NJ: $50,400

6. Boston-Cambridge-Quincy: $50,100

7. Hartford-West Hartford-East Hartford: $48,500

8. New York-Northern New Jersey-Long Island: $47,600

9. Boulder, CO: $46,800

10. Baltimore-Towson, MD: $46,800
Laredo, Texas, was the lowest-paid metropolitan area Forbes considered. There, women made a median salary of $24,700.