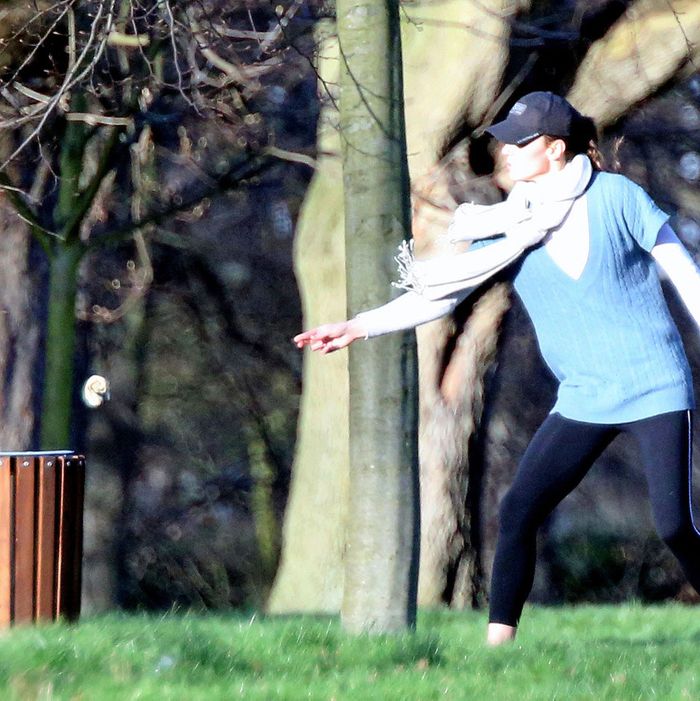 Kate Middleton, a princess and a person, picked up a pile of dog poop late last week. In so doing, she has elevated this activity into the public consciousness. You read it here first, hip kids: Poop, like coral-colored jeans and sapphire rings, will enjoy benefits of the Kate Middleton Effect. The demand for dog poop will soar. Soon everyone will search for dog poop surreptitiously at the park, hoist weighty plastic bags about, casually swing sacks of canine feces by their sides on a weekend stroll.
Whispers of a dog-poo-bag trend have rumbled among insiders for some time, and now paparazzi have taken note. The careful observer might recall Amanda Seyfried crouching on the streets this past fall. A New York profile of Kate Mara last week featured the actress waving the plastic bag in the wind, crying, "Glamour!" Anne Hathaway, usually a safe and conservative traditionalist, left poop as a calling card upon a paparazzo's car in December. It seemed to cry I'm here and I'm daring and I give a literal shit! with every waft of odor.
Of course, like all things that she does, Kate Middleton carried off dog poop with a grace that one could only describe as dancer-like. Poised, primed, and ready to leap, Middleton released the warm plastic encasement of feces into a wooden barrel. Goal! Victory for England! Hurrahs in the street and a ticker-tape parade! And everyone celebrated and feted and feasted and drank and danced until the sun set and rose again, and the people of England were happy. For the stars of this earth, They Are Just Like Us, but so much better.