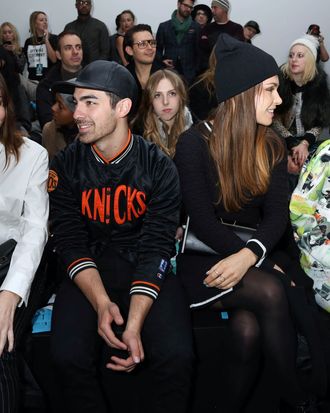 Photo: Rob Kim/Getty Images
I've been most interested in the streetwear shows this fashion season — these designers seem the most devoted to taking risks. I'm constantly writing notes at these shows, because I know that seeing signs of their ingenuity out in the world will be exciting. Shows like Opening Ceremony, General Idea, Public School, and Rochambeau have been the most striking to me.
Opening Ceremony's show was a literal treat. The audience knew something was up because it smelled like a bakery when we walked in, and then chocolate started dripping from the walls midway through the show. I did feel a little sorry for the designers' actual work, though, because as soon as the chocolate started to fall, people stopped looking at the runway. Here's how irresistible that wall was: After the show, my girlfriend, Blanda, and Kelly Rowland, who was sitting next to us, went over to lick the wall together and got covered in chocolate. It was a bit of a mess, but also memorable.
There seemed to be lot of pressure on the designers at Public School this year. When Dao-Yi Chow and Maxwell Osborne were nominated for a CFDA award last year, the expectations for their company rose. When I talked to Chow and Osborne before the show and their win, they seemed nervous. This was their first season making women's clothing, and I think it was successful. Anna Wintour was in the audience, but she wore sunglasses, so I couldn't tell what she thought. What's most impressive is that they didn't overdo anything. The details were finely worked out, their clothes had a beautifully draped slouch, and the hats were amazing. I thought that the tall, black hats looked fun and wearable, while the brimmed hats had certain elegance to their simplicity, and the hats with the long gray fabric hanging from the sides had some humor. All in all, Public School achieved a great balance: just enough, without going overboard.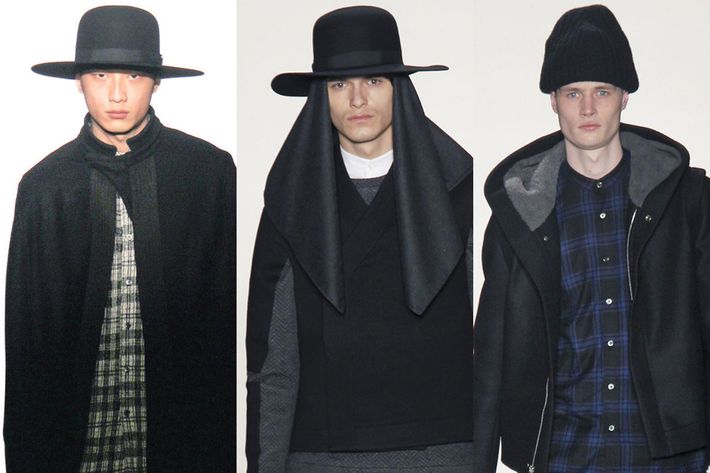 That's definitely more than you can say for some people, especially outside the tents. I was at an after-party for Details that was packed with over-the top, splashy outfits: One guy was wearing a cape, high heels, a Mary Poppins–sized enormous bag, and a King Tut hat. Not subtle, but still impressive. And I saw a woman in our elevator in Soho wearing a sandal-slipper situation in 20-degree weather. I couldn't resist asking what she was thinking, and she promised me she was leaving to go find more suitable footwear. And then there are the ones who seem like they just missed the memo: A few people around me laughed when I snapped a photo of a girl in a fur coat and sunglasses at an eco-jeans event. Either she didn't think about what it means to wear fur to a sustainable fashion campaign, or she was making a statement.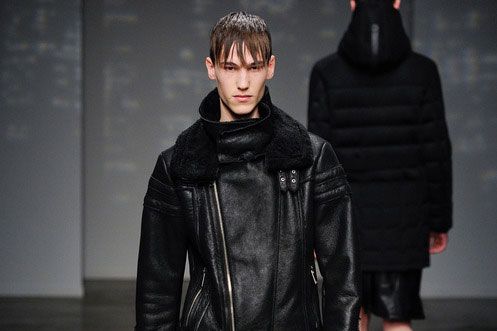 A streetwear trend I've noted on people at the shows is a simple, white-soled sneaker. A look that keeps showing up in the shows themselves is a leather skirt over jeans for men. I'd try that out, but I think I've seen it too many times for it to feel fresh. (By the way, I did try that Richard Chai–inspired idea of tying a shirt sideways around my waist! I think it worked?) When it comes to clothes, I tend to have sort of "interesting" taste, and Blanda will sometimes tell me to calm it down a bit. But I appreciate it! Again: I always want to keep my look balanced.  
This is the third post by the Cut's new contributing correspondent from the front row at Fashion Week.