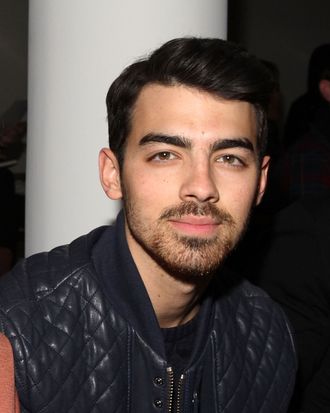 Photo: Mireya Acierto/Getty Images
On Thursday, to kick off NYFW, I figured I would start the day with a Fountain of Youth smoothie from Juice Press, then I ran over to catch my friend Richard Chai's show. He's truly mastered layering and combining different fabrics: My favorite moments from this collection were textural touches in the two-toned jacket, the blue-and-purple knit sweater, and exposed socks. After the show, I warned Richard that I plan to steal some of those looks, especially one that incorporated a shirt tied sideways around the waist. I might wait a day or two so it's not so fresh in people's minds. I can give that a moment to settle in.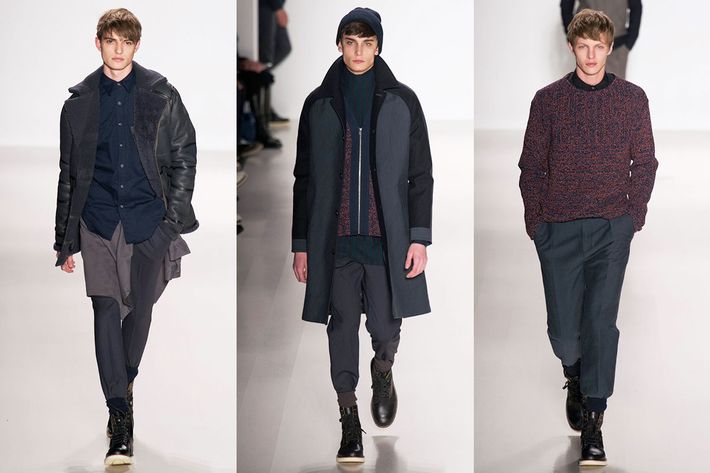 With Richard's collection, I liked the clothes the moment I saw them. Following that, I went to Duckie Brown, which took me a moment to digest. They contrast their colors so dramatically and I'm impressed it worked. Everyone danced around to the music at that show; the rambunctious sound matched the vibe of the contrasting colors, which was really fun. I'm not sure I could pull off a whole look from this collection on a regular day, but it could be great to wear during a concert. Whenever clothes have such a strong vibe, I think of them in the context of a live performance or a music video.
It's fascinating to watch people react to the runways. At the Costello show, one model slipped a little bit while wearing a long dress. All the editors immediately looked down at her feet to see if the shoes were the issue. (They weren't.) Sometimes I looked to other showgoers to measure their approval and disapproval of a look. I sat next to Zachary Quinto and Nigel Barker, and chatted with them about the clothes. I was into Zachary Quinto's sharp look today.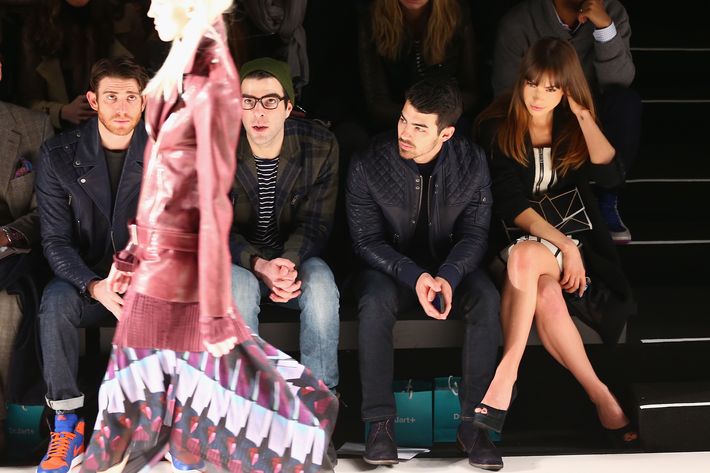 Most people kept their coats on inside, which added an element of individuality to their outfits. Ironically, it was broiling hot inside all the shows I went to. Even the designers for Duckie Brown realized how hot it was inside as they emerged to take their bow. Everyone looked a little sweaty when they ran out after the show. The cold air was a relief.
At times, it seemed like people don't enjoy going to shows anymore. I understand this fatigue, but they seemed almost bored, like they were just watching because they had to. Maybe it's easier to still love something if it's not your profession.
This is the first post by the Cut's new contributing correspondent from the front row at Fashion Week.