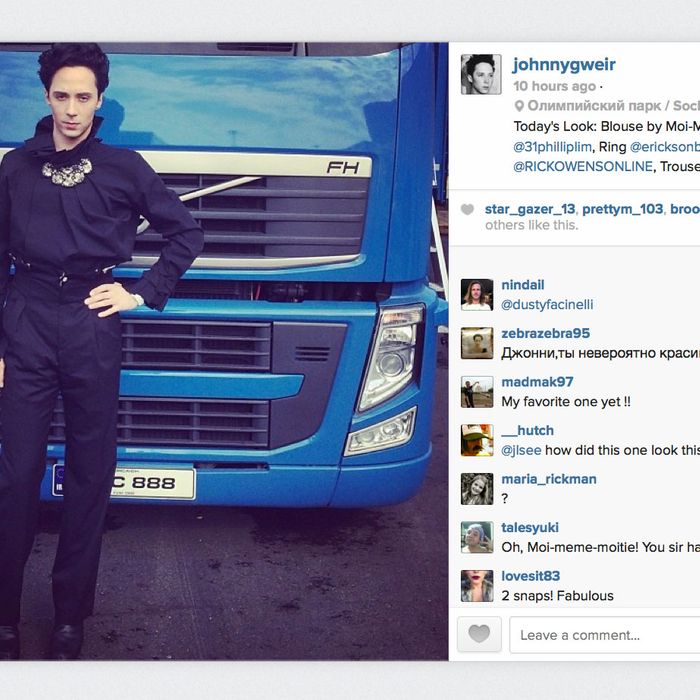 Photo: johnnygweir/Instagram.com
What did you do over the long weekend? Take a break from life to watch House of Cards in your underwear? Well, Johnny Weir did not take a moment's rest in Sochi, and instead continued to use his platform as a member of NBC's second-string Olympic commentator team (we see you, Tara Lipinski) both as a runway and as an opportunity to stage a quiet rebellion.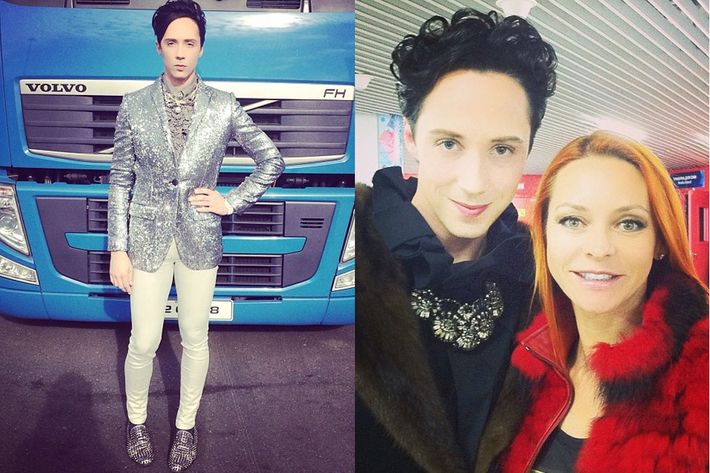 Here's Johnny standing in front of the blue industrial truck that has, over the past week, become his personal step-and-repeat. Over the course of the last three days, he's worn: a vintage jungle green Valentino blazer with a flapper-inspired crystal headband (major); a sequined blazer, ruffled blouse, and spiked Louboutins (maj); and a black high-neck ruffled blouse tucked into high-waisted black trousers (especially maj). All with his now-signature "Up Yours, Putin" statement necklaces (if this were the name of his line on HSN, I'd be buying) and hair that is inching ever closer to God.

Is it just me, or are his outfits becoming more and more like his figure-skating costumes? No matter, we're Team Johnny until the closing ceremonies.