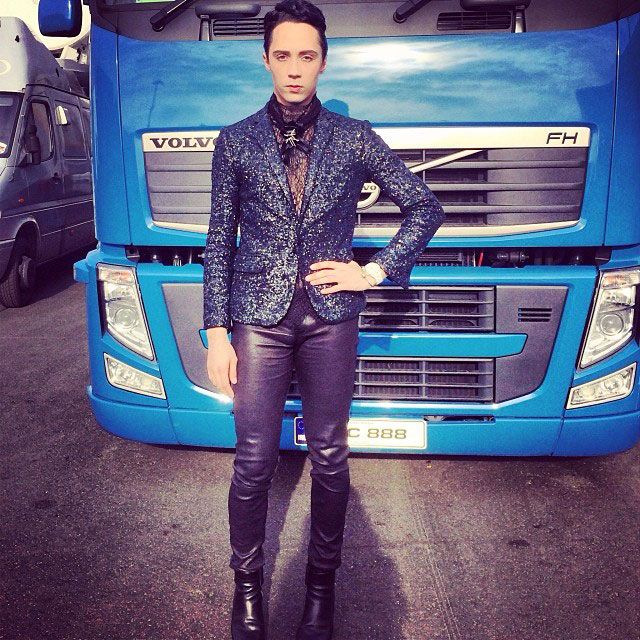 Photo: johnnygweir/Instagram.com
Sure, Johnny Weir has looked pretty amazing during his no-sequin-left-behind Sochi tour. But his latest statement reveals a skillful way with hair diplomacy. Just one day after the International Olympic Committee banned Ukrainian competitors from wearing black armbands to mourn the growing death toll in the Kiev protests, Weir showed his support by donning a traditional Ukrainian braid.
Weir told USA Today:
I was planning, before I came, on doing braids because it's the style here. I wanted to do it today because everything is going so rough over there.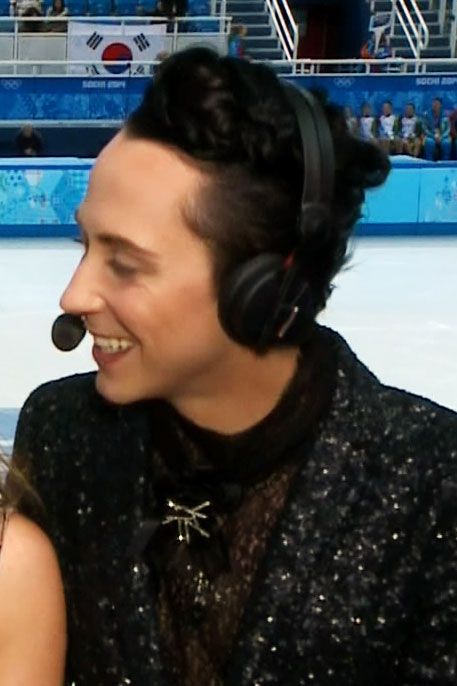 Politics via ponytail. Just something to think about for 2016, Hillary Clinton.