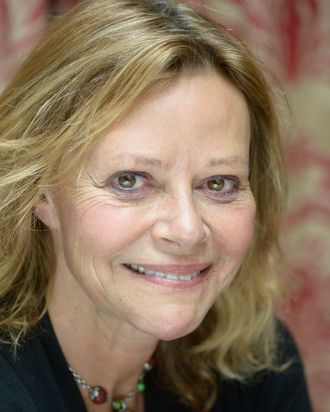 Photo: Ulf Andersen/Getty
Rolling Stone critic Peter Travers wrote a two-paragraph review of Jason Reitman's Labor Day, starring Kate Winslet and Josh Brolin. He devoted one of those paragraphs to explaining that the film is based on a 2009 novel by Joyce Maynard, who, at age 18 (more than 40 years ago), was "the mistress of the reclusive J.D. Salinger." "Draw your own conclusions," Travers wrote.
And Maynard has. On Facebook, she concludes that Travers (a) has no idea what he's talking about, and (b) would probably not write that way about a man. She writes:
There is a movie coming out soon, adapted from Mark Helprin's book Winter's Tale. May we now expect to hear, from the Rolling Stone movie critic, how Helprin's work as a speechwriter for one-time Republican presidential candidate Bob Dole has informed this film? And if we are talking about the relevance of a person's previous romantic connections playing a role in his or her contributions to film, let's be sure that every review of Roman Polanski's work –or Woody Allen's–explores the director's history with young girls. 

As for Travers' use of the term "mistress" to describe my 18 year old self–a virgin when I met Salinger, and a virgin when he sent me away eleven months later–I would suggest that he read my memoir At Home in the World for a little clarification. 

The term does not apply to me. And it is an inherently offensive, dismissive and woman-hating label to describe the girl that I was, or any woman who offers up her heart to a man for no reason besides love and trust.
Sure enough, there is no mention of Woody Allen's behavior toward young women (back in the news after Dylan Farrow spoke publicly about her decades-old allegations) in Travers's review of Blue Jasmine.