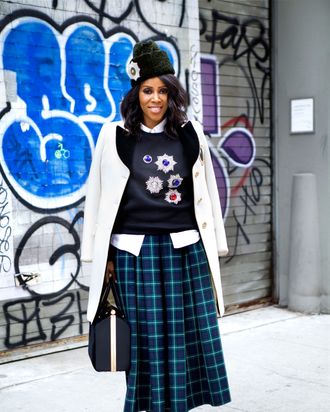 With Fashion Week in full swing, it's easy to forget about this little thing called the Olympics. Today our Fashion Week diarist June Ambrose embraced Sochi fever with Russian-inspired embellishments.
"Today I went for a military-style look," she told the Cut. "That's why all my outerwear and my hat has this sort of Russian embellishment. It's kind of glam-utilitarian." In her day four ensemble, Ambrose shows off another foundation of her signature style — besides her collection of hats: pencil skirts. "I like the shape of it, mostly; I love skirts with pockets. It makes me feel girly." Another Ambrose signature that's emerging this weekend: the presence of her stylish sidekick, her daughter, Summer.
Hat: Masterpiece Jewelry.

Sweatshirt and Skirt: Alarusse. "I'm seeing a lot of schoolgirl cuts on the runway this season. I love the flirtiness of it all."  

Booties: Azzedine Alaïa.

Coat: Moschino.

Clutch: Tyler Alexandra.

Cuff: Hermès.

On Summer: Leggings: Crewcuts; Coat: Moschino; Bag: Tyler Alexandra.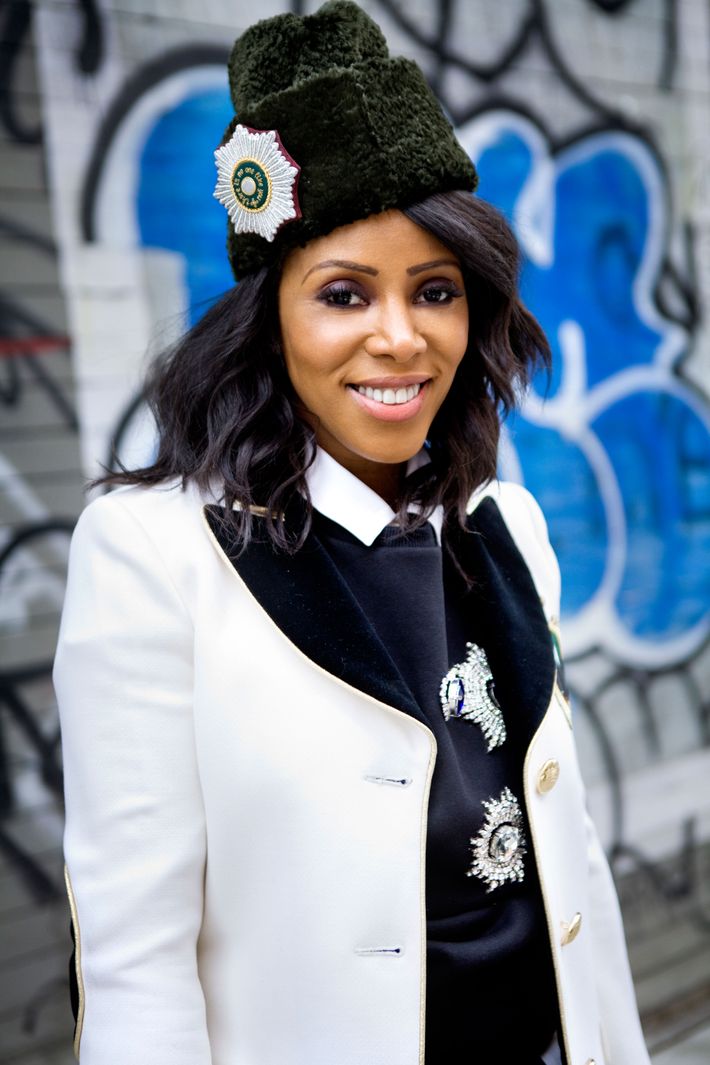 Hat: Masterpiece Jewelry Coat: Moschino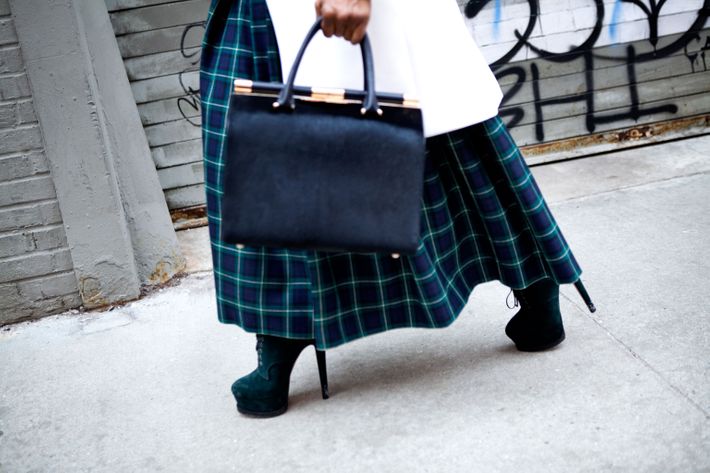 Bag: Tyler Alexandra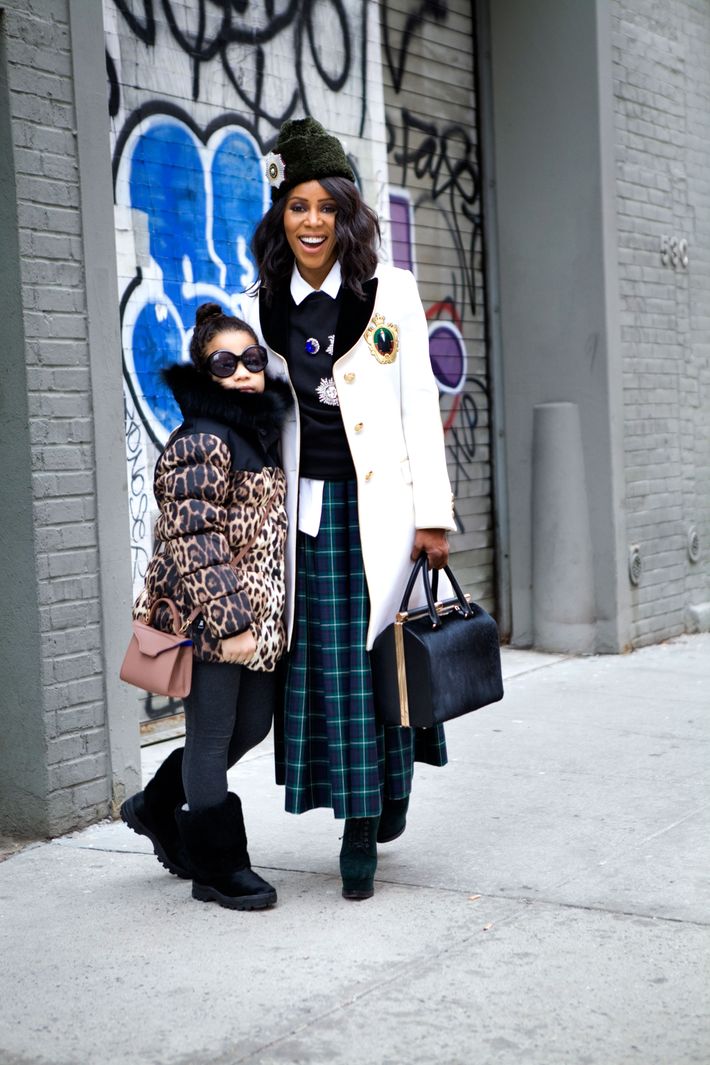 On Summer: Leggings: J. Crew crew cuts, Coat: Moschino, Bag: Tyler Alexandra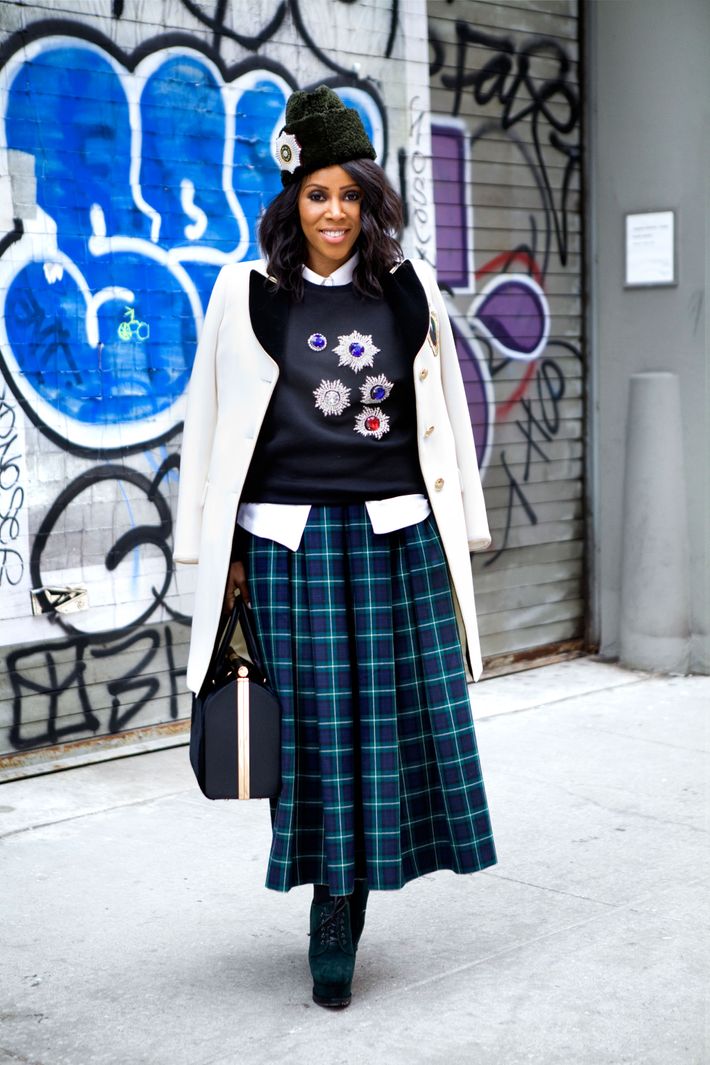 Sweatshirt and Skirt: Alarusse, Sweatshirt and Skirt: Alarusse, Booties: Azzedine Alaïa,