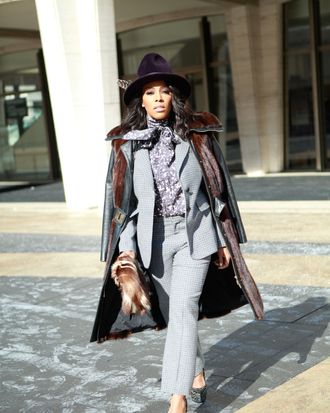 As we enter the second half of Fashion Week, our diarist and celebrity stylist June Ambrose isn't losing any steam. Today, she channeled one bad mothershutyourmouth with a Shaft-inspired suit-and-hat combination. "I love Blaxploitation movies. I'm a child of the seventies," she says. "I just love what went on." Yesterday, Ambrose's pattern play was on point, but today she goes for broke, referencing her favorite era and what she's seeing on the runway. "I love the retro-pattern play," she said. "My HSN collection for fall has a lot, and you're seeing it on the runways this week. We're all thinking outside of the box."
Here's her day five look:
Suit and Blouse: Marc Jacobs. "I'm playing with color and pattern. There's so much going on; it's wild. This is what Fashion Week is about."

Coat: Givenchy.

Hat: June Ambrose.

Bag: Vintage Fendi.

Arm Candy: Givenchy, Yurman, Cartier, Vita Fede. "The Cartier was a Valentine's day gift from last year. This year, I think I want the nail bracelet, because, why not?"

Shoes: YSL.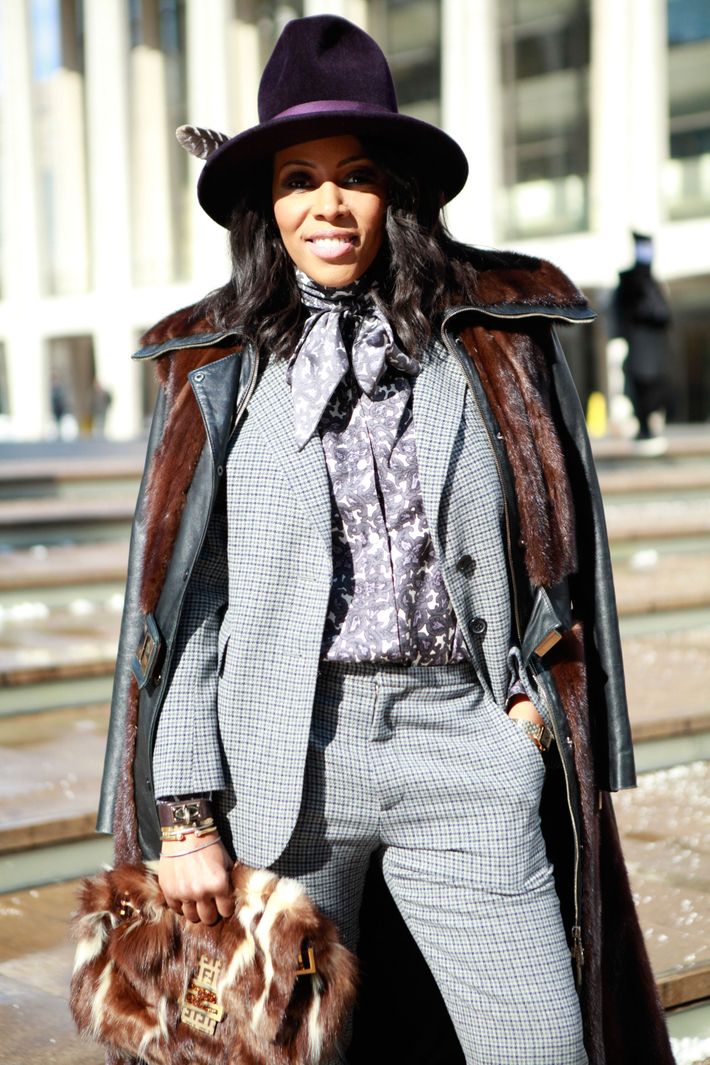 Hat: Custom June Ambrose Suit: Marc Jacobs Blouse: Marc Jacobs Coat: Givenchy Bag: Vintage Fendi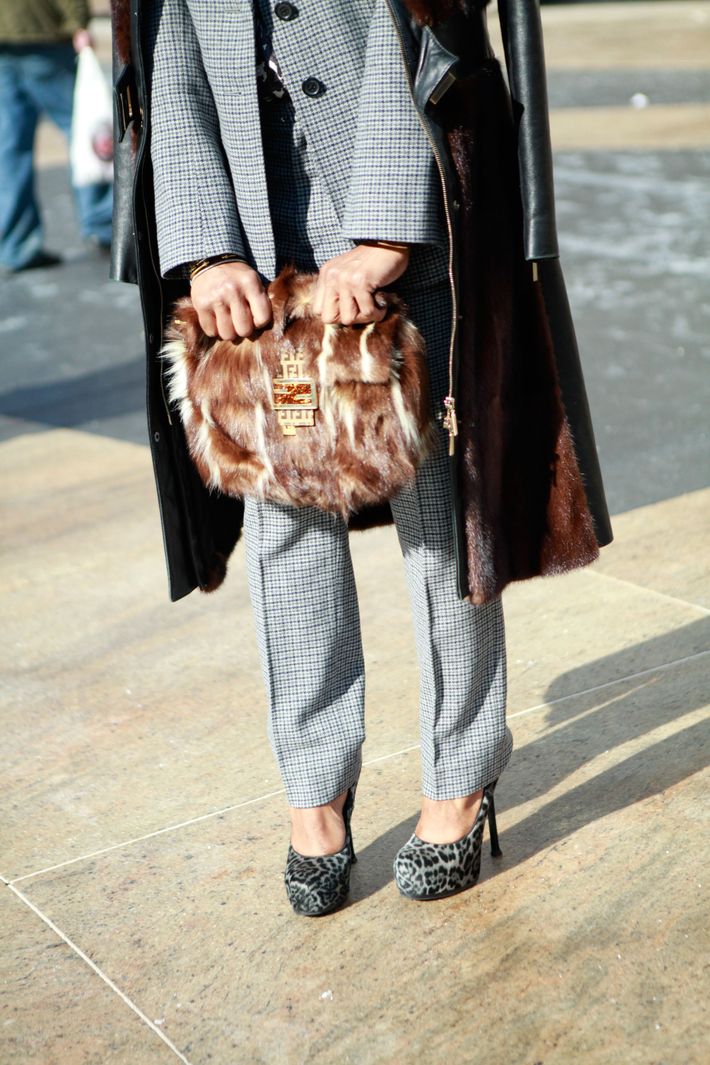 Bag: Vintage Fendi Shoes: YSL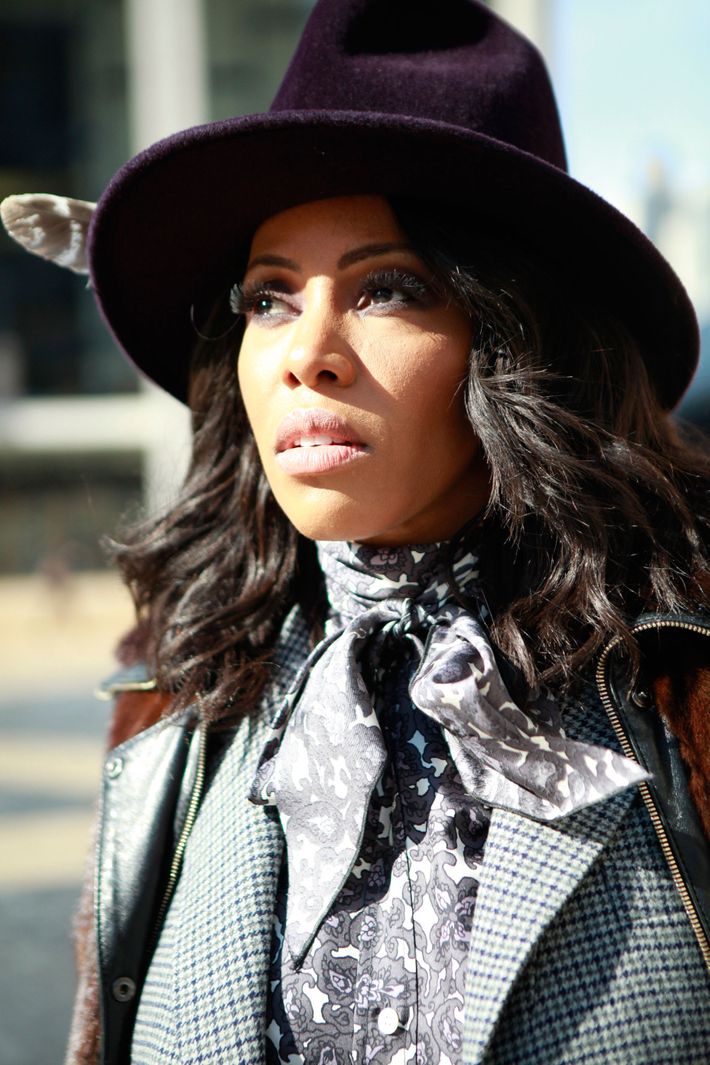 Hat: Custom June Ambrose Blouse: Marc Jacobs