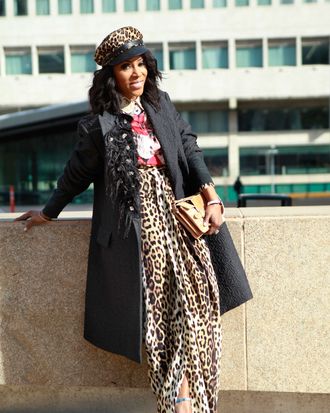 It's the last day of June Ambrose's style diary, and she's "ending it on a prowl, like a roaring leopard." She's going out with a flash, a bang, some glitz, and Old Hollywood glamour. "I'm mentally preparing for the Oscars," she told the Cut. "Celebrating the fact that Fashion Week is over, and it was ferocious and vicious on the catwalk. It was a great season. Fall is always one of my favorites."
Check out day one, day two, day three, day four, day five, day six, and see her final look below:

Cap: DSquared.

Skirt and Blouse: Moschino. "This is high-waisted, and I have a short torso. It's not the most flattering on me, but I loved it so much I couldn't stand it."

Coat: Dries Van Noten. "It's glamoflage. It hides my rump"

Bag: Vintage Fendi Baguette. "Listen, it has diamonds and leopard and pony and velvet and lizard skin. It's one of my favorites. Gorgeous."

Shoes: Christian Louboutin.

Arm Candy: Hermès, Jennifer Fisher, Cartier, Vita Fede.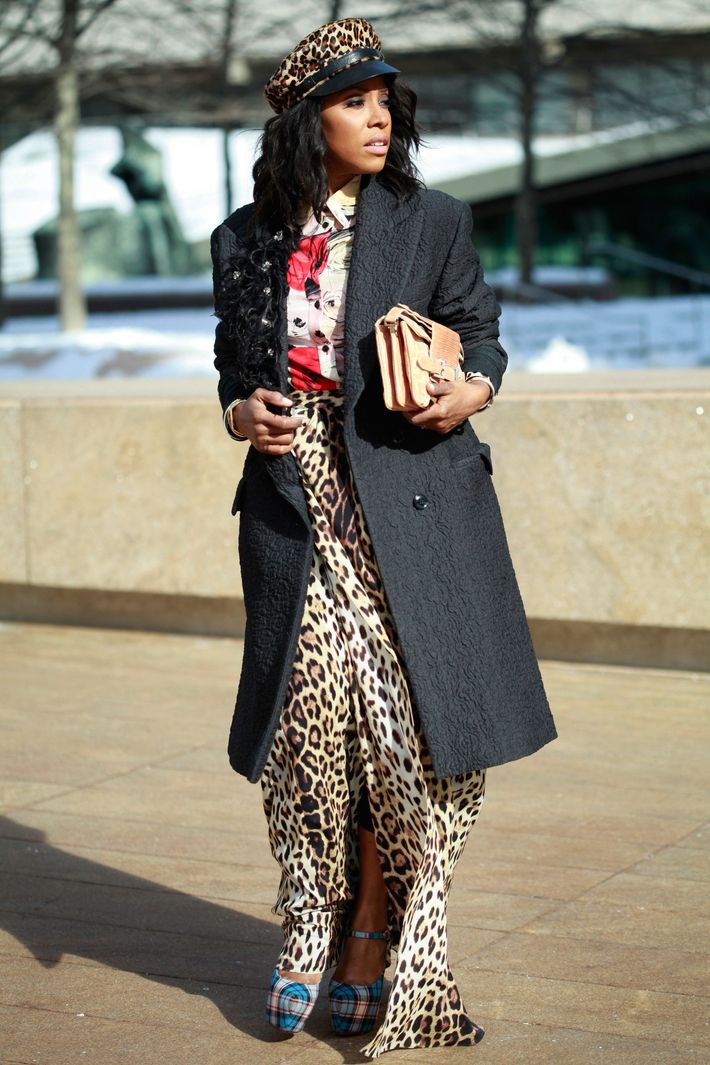 Cap: DSquared, Skirt and Blouse: Moschino, Coat: Dries Van Noten, Bag: Vintage Fendi Baguette, Shoes: Christian Louboutin, Arm Candy: Hermès, Jennifer Fisher, Cartier, Vita Fede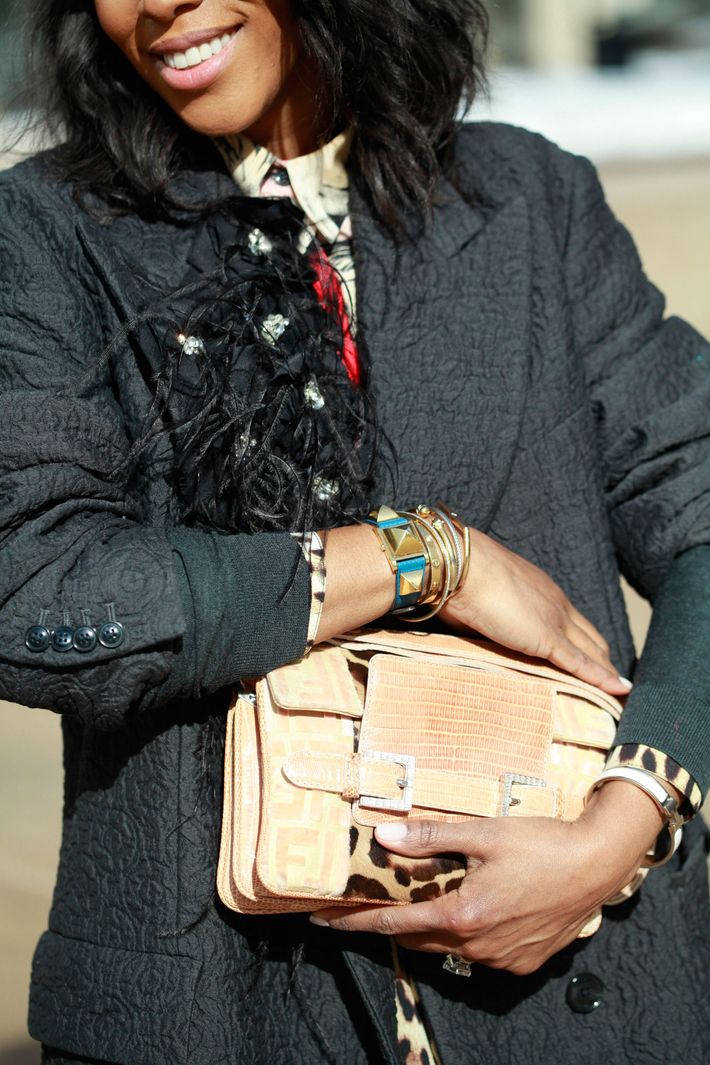 Coat: Dries Van Noten, Bag: Vintage Fendi Baguette, Arm Candy: Hermès, Jennifer Fisher, Cartier, Vita Fede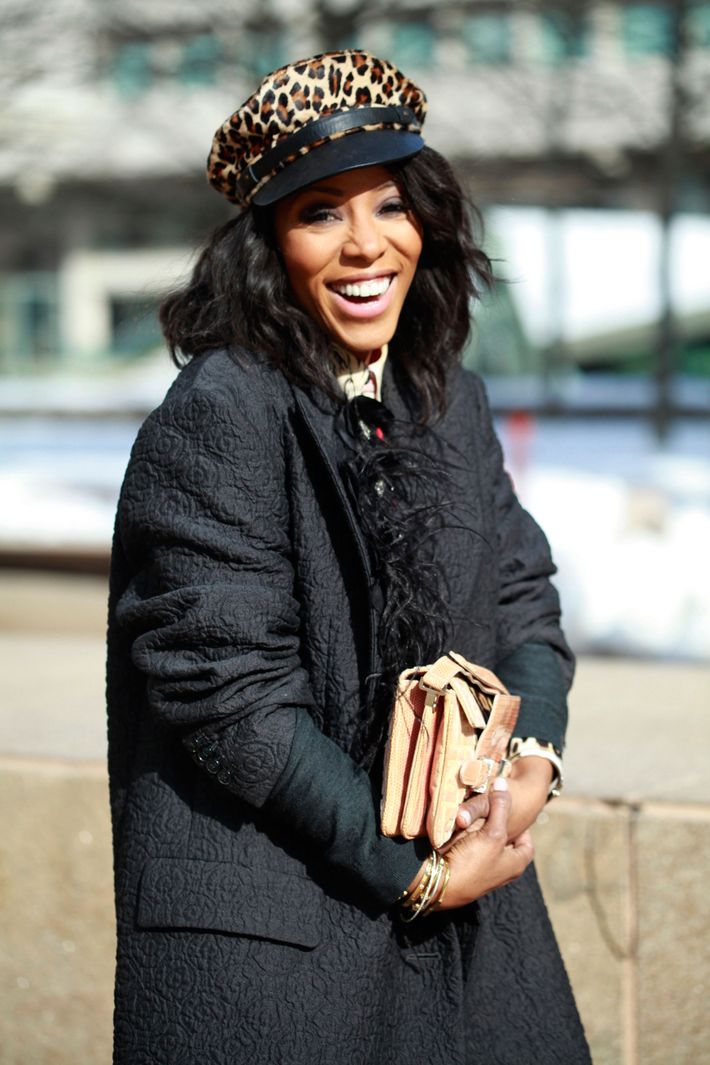 Cap: DSquared, Coat: Dries Van Noten, Bag: Vintage Fendi Baguette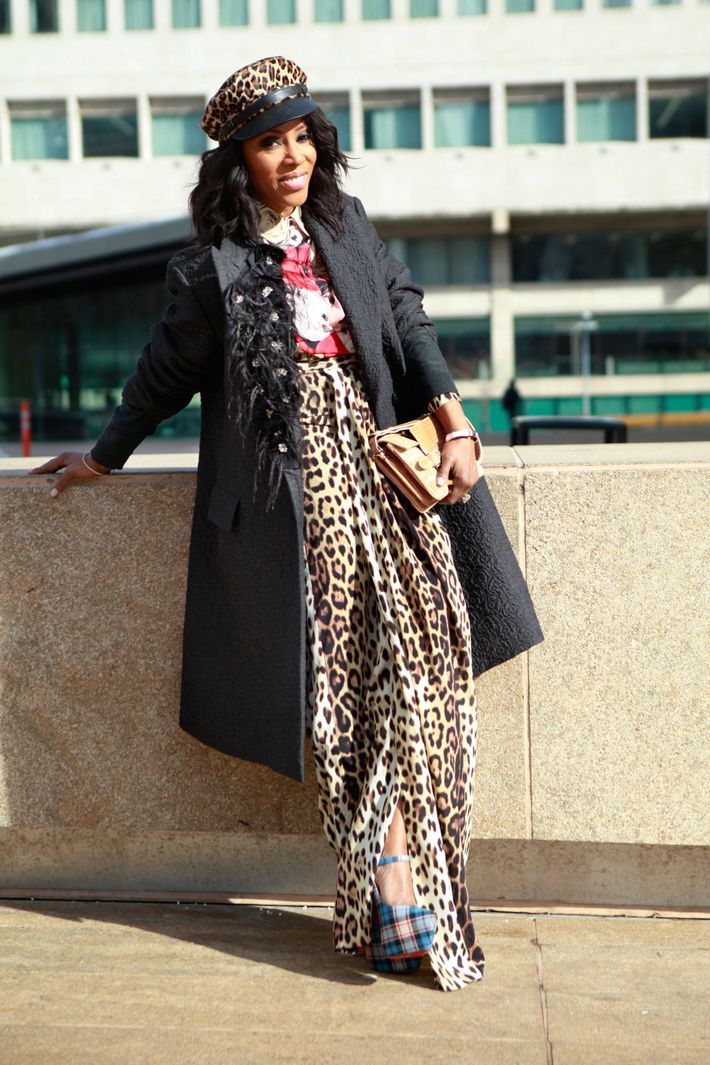 Cap: DSquared, Skirt and Blouse: Moschino, Coat: Dries Van Noten, Bag: Vintage Fendi Baguette, Shoes: Christian Louboutin, Arm Candy: Hermès, Jennifer Fisher, Cartier, Vita Fede