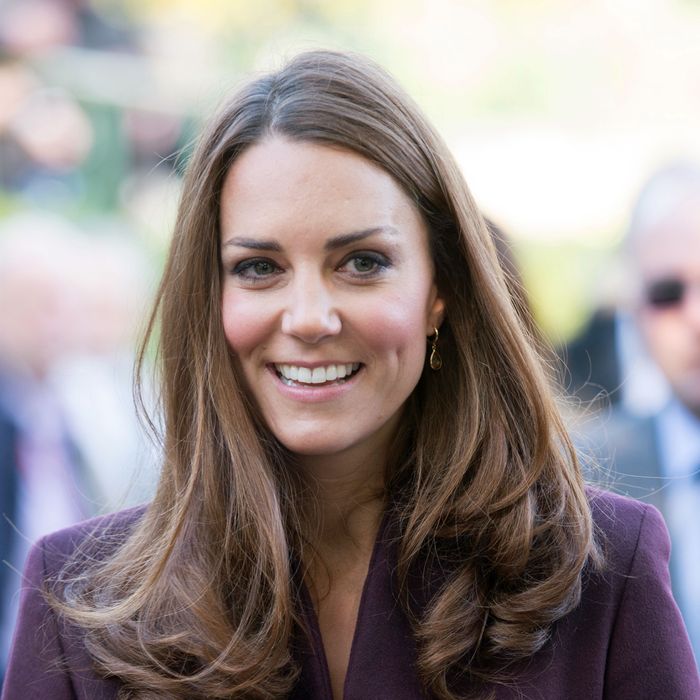 Photo: Mark Cuthbert/Getty Images
Kate Middleton is ready to wear a new hat — and not a fascinator or a tiara or anything, a metaphorical new hat that means she's ready for a new job. As of this May, she will be a published author. The Duchess of Cambridge will write the forward for a collection of stories by wives of Royal Air Force servicemen entitled Living in the Slipstream: Life as a RAF Wife. The press release notes:
These women reveal, in their authentic voices and colourful portraits, what life as an RAF wife is really life … When a whole family can be require to up-stricks and move with almost no notice, when rank pulls favour even at home, and when things go comically wrong during a royal visit.
Will Middleton be responsible for the royal visit portion? Perhaps! But certainly she will reveal a colourful portrait in authentic voices.
Middleton, for what it's worth, comes from an airborne family: Her grandfather was a pilot, her dad was an airport dispatcher, and her mom worked as a stewardess. And Middleton actually has piloting experience — she has been taking flying lessons. (Prince William left the RAF last October when he moved to Kensington Palace to focusing on raising baby Prince George.) What is more, Middleton also comes from a literary family. She will (finally) follow in the footsteps of her dear younger sister Pippa Middleton, who is an author and a writer and a question-answerer.