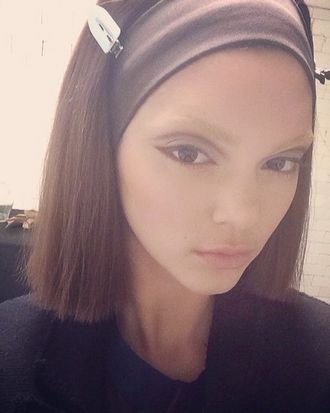 There was a Kardashian in the Marc Jacobs show, though you'd never know it. Kendall Jenner, Kim Kardashian's 18-year-old sister, showed up on Jacobs's runway tonight — but in the show's cropped, pinky-brown wig and bleached eyebrows, it was easy to miss her. She wore a low-cut V-neck shirt that exposed her nipples (when in Rome) with cropped brown pants and a headband.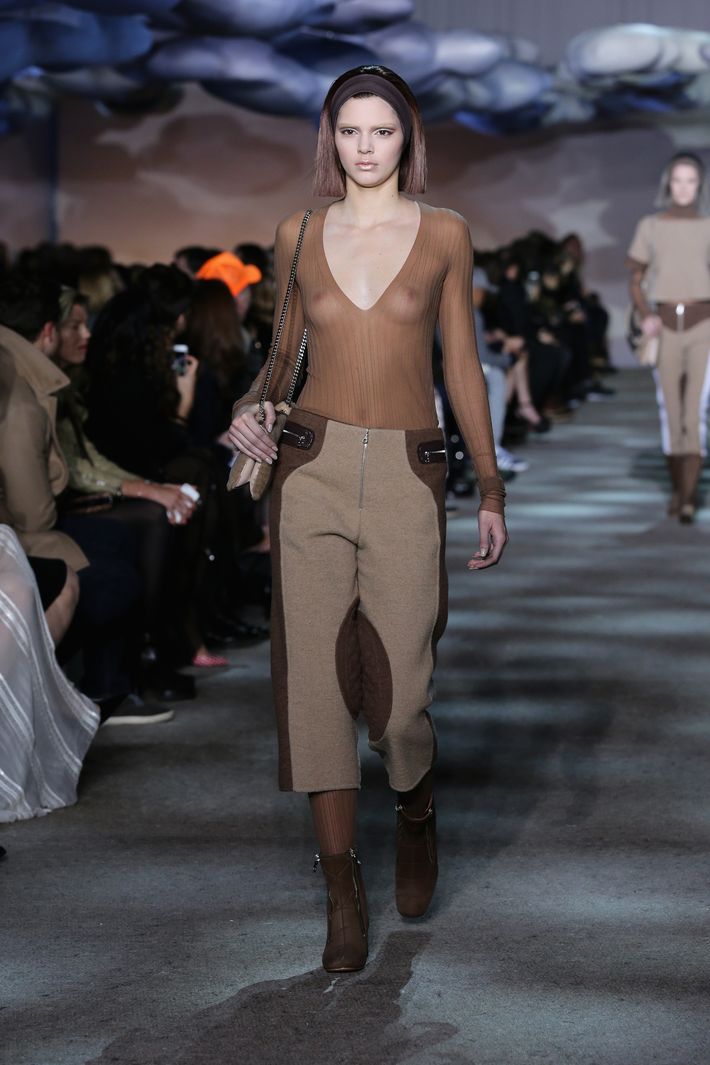 She told Into the Gloss backstage:
"I just recently turned 18, so this [Marc Jacobs show] is my big kick-off to start and grow my career. The New York fashion scene is crazy, madness, but I love the energy. I love everything about it — like the hair and makeup today, it's incredible. I've never had my eyebrows bleached; I don't even look like myself!
Jenner recently posted an Instagram with Jacobs's stylist, Katie Grand, so we should have seen it coming. Now, the next question is: Should we expect her brooding and not photographed by Juergen Teller in the next campaign?