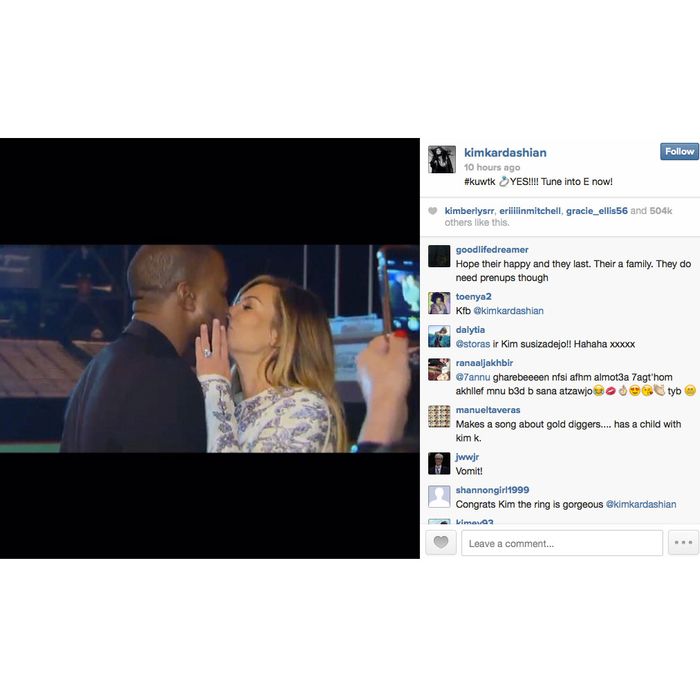 A luxury hotel in Pasadena is offering a Kim and Kanye engagement package. For a mere $100,000 — a steal compared to the $6 million Yeezy dropped — you can act out every step of the first chapter of Kimye's fairy-tale romance — butt selfies, temper tantrums, and generally well-documented flossin' encouraged.

According to CBS, the package includes: a two-night stay in the presidential suite, a $35,000 custom hand-crafted engagement ring with a 2.50-carat cushion-cut diamond, and access to the Rose Bowl Stadium, where 40 of your closest friends and a camera crew can watch the proposal, all set to a live serenade from the 40-piece Pasadena Symphony. Unfortunately, a George Condo Birkin love token is not included in the price of the package.

Still having trouble envisioning your special day? The commercial for true love, starring Kim and Kanye, aired last night on E!